Kingdoms and Castles [Steam, GOG, Official Site], the cute city-building sim from Lion Shield, LLC has a big free update. It sounds like the game will be much better off with it too.
In my initial thoughts article, I liked it. The problem was that it had a lack of everything, but this update solves some of that.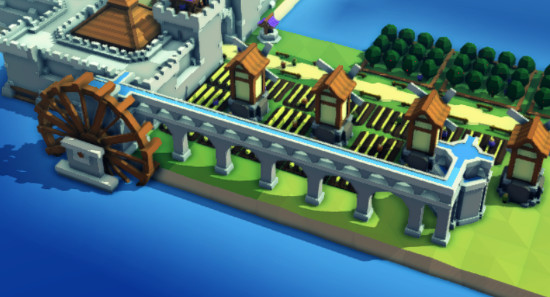 The developer had been planning a big "Merchants and Ports" update, but they felt like it had already reached a point worth releasing, so they did. This new update adds in new buildings including: Wooden Walls, Stone Roads, New Statue - Queen Barbara, Noria, Aqueduct, and Reservoir.
The ability to actually irrigate land should be extremely handy, considering how limited space often was for crops.
On top of that, they've also tweaked fire, so that only buildings with fireplaces can spontaneously catch fire. It makes sense, so you will see less random fires.
There's plenty of other fixes and improvements, including an update to the UI. See the release notes here.
The game always showed a lot of promise, it just lacked a bit of everything. With this update and hopefully more free content updates to come, it will get vastly more interesting to play.
Some you may have missed, popular articles from the last month: