From developer Grundislav Games, who also made A Golden Wake, Lamplight City is a detective adventure set in a alternate "Victorian" setting.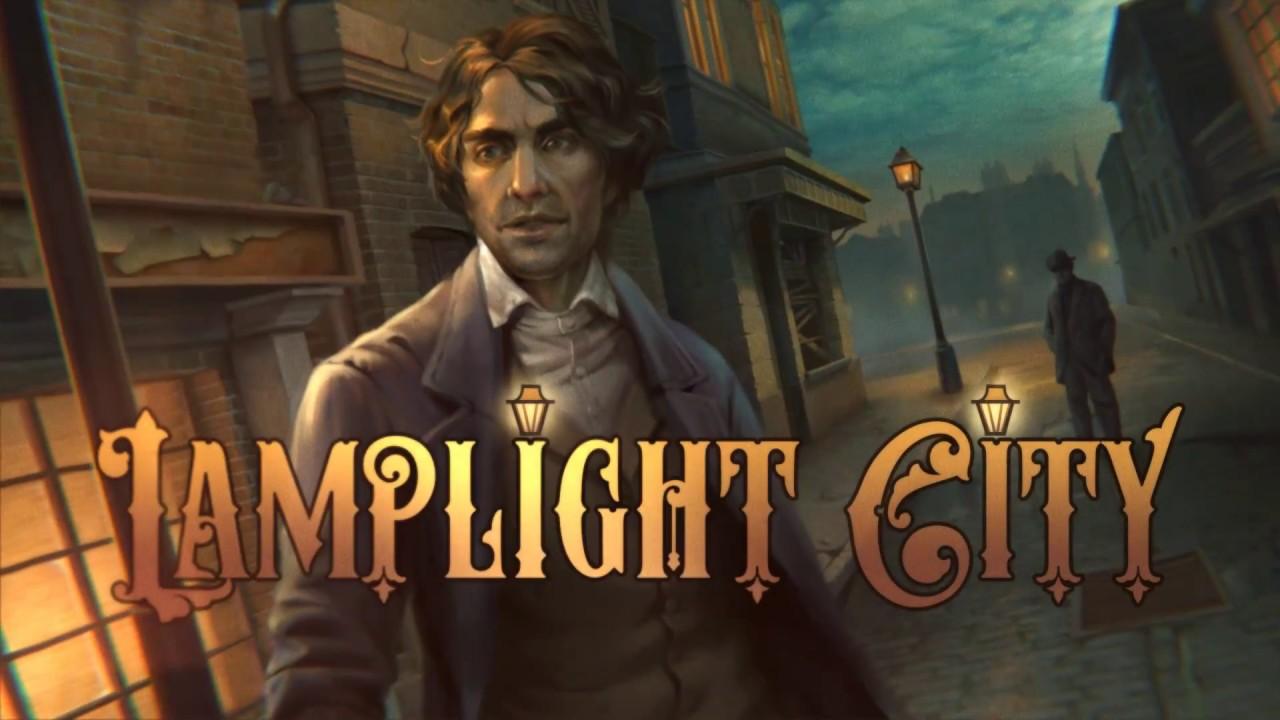 Features:
Be the detective you want to be. But prepare to face the consequences.
Investigate crime scenes, interrogate suspects, get information by any means necessary. Follow the law or make your own rules, but how you choose to act will affect people's attitudes towards you.
Five cases to solve, with multiple suspects, false leads, and different outcomes.
Never find yourself stuck in a dead-end situation. If the case becomes unsolvable, simply move on to the next one. The story will adapt based on your choices.
Single click interface with no inventory.
Gather clues and documents in your casebook for review. Item manipulation is handled via a context-sensitive cursor.
A fictional city with four boroughs to explore, each with their own unique flavor.
Players will visit each of these boroughs throughout the game, exploring themes such as class divide and the public's fear of emerging steam tech.
Inspired by the works of Edgar Allan Poe and Charles Dickens.
Meet over 50 professionally voiced characters.
Original score by Mark Benis
Personally, I've not had the best time with it to begin with. Not because the story is bad or anything like that, but technical issues in the Linux version made it a nuisance. For one, when in fullscreen it has some pretty awful mouse-lag (some discussion here) that makes it unplayable although it's better in windowed mode.
Also, since I have a two-screen setup it spreads itself across them both while displaying it the middle. I can set it to windowed mode fine, but then the window is too big for my resolution so the bottom is cut off. Surprisingly, there's no way in-game to set the window size, but you can do so by editing the config file located in "/home/username/.local/share/ags/Lamplight City/acsetup.cfg". You will need to add this in (whatever res you want):
screen_def=explicit
screen_width=1280
screen_height=720
On top of that, when you speak to a character and the camera zooms in to display faces, the Linux version has no lip-syncing, so it's just faces blinking away while they talk. While not game-breaking, it's a little odd.
Once you get past those issues you're in for a treat though, it's a very interesting game. The art style is also really good and the voice acting seems top-notch as well. I've been utterly hooked on it from the moment I walked into the flower shop, it really does set the game up nicely with a really curious case. However, things quickly take a turn for the worst in a rather shocking way I don't want to spoil.
If you enjoy your classic-inspired adventure mysteries then this is probably a good one to take a look at.
Find it on Humble Store, GOG and Steam.
Some you may have missed, popular articles from the last month: