If you fancy learning a new language, Lingotopia [Official Site] might make it less of a chore as this adventure game has you play as a little girl shipwrecked on the shores of a strange island. You don't speak the language and so you must decipher what everyone's saying by gradually learning more words.
Funded on Kickstarter earlier this year, the developer Lingo Ludo was able to secure over €12K to help make it happen.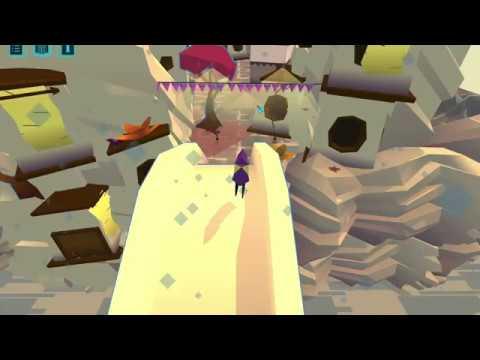 It's not just an educational game, as it does actually have a story you progress through:
Will this really help me learn a language?
Yes! Learning words is the most important part of language learning. You can learn several hundred words by playing Lingotopia. As the game only translates individual words and not entire sentences, you also learn word order and grammar by playing. All dialogue in the game is tied to the setting and story, so you have a reason to decipher each and every sentence.
Explore a lovingly handcrafted city.
Click on objects in the environment and your guide will teach you the word for them.
Learn words by talking to the city's inhabitants.
Voice recordings by native speakers teach you the correct pronunciation.
Learning a language with a different script? Toggle between the romanised and native script at any time.
It does already have a working Linux version, which I've briefly tested and it does seem to work quite nicely. The movement could really use some adjustments though, as the turning speed of your character is a little too fast. Other than that, it seems like it's quite interesting and I've already learnt some more Spanish so it's certainly working as advertised.
It will be available on itch.io (page isn't live yet) and Steam on August 16th.
Some you may have missed, popular articles from the last month: