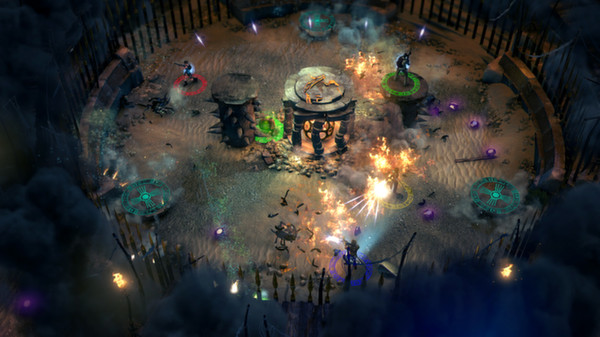 Need some more Lara in your life? Your wish may soon be granted as it looks like
Lara Croft and the Temple of Osiris
may be coming to Linux.
Thanks to
SteamDB
we have this info:
QuoteChanged Depots
318876/config/oslist: macos
318876/name: Mac Game Content
318877/config/oslist: macos
318877/name: Mac Executable
318878/config/oslist: linux
318878/name: Linux Game Content
318879/config/oslist: linux
318879/name: Linux Executable
Before getting too excited remember SteamDB is not an official website, so this is not a true confirmation.
Also, this game is unlike most of the others and it doesn't look like it was very well received. Going by overall Steam reviews is doesn't look great, but I will give it thoughts when it's out.
About the game
Lara Croft and the Temple of Osiris is the sequel to the critically-acclaimed Lara Croft and the Guardian of Light, and the first-ever four-player co-op experience with Lara Croft. Featuring stunning visuals and a brand-new story, players must work together to explore the temple, defeat hordes of enemies from the Egyptian underworld, solve devious puzzles, and avoid deadly traps. All the while, players will compete for treasure, powerful artifacts, and ultimate bragging rights.
Lara Croft and the Temple of Osiris takes place deep in the deserts of Egypt. In her new adventure, Lara must join forces with rival treasure hunter Carter Bell and imprisoned gods Horus and Isis, to defeat the evil god Set. As Lara and her companions fight the elements of nature across the sands and through ancient tombs, they will battle legendary deities and creatures of myth. With the fate of the world at stake, Lara must recover the fragments of Osiris to stop Set from enslaving all mankind.
Thanks to our lovely
Telegram group
for pointing it out.
Some you may have missed, popular articles from the last month: