Update
: It was on purpose, it's the real deal. See
this comment
. Article updated to reflect this new info.
Feral Interactive have updated their teaser radar to show that Life Is Strange is coming to Linux/SteamOS and Mac. The only official announcement for now is Mac App Store, but it is now confirmed to be coming to Linux. We already sort of knew this thanks to
SteamDB info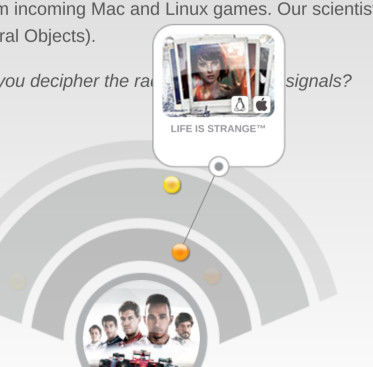 Looks like it was the "
Drifting Snows
" teaser they sent out in April.
Oh Feral, how we love you.
About the game
(Official)
Life Is Strange
is a five part episodic game that sets out to revolutionise story based choice and consequence games by allowing the player to rewind time and affect the past, present and future.
You are Max, a photography senior who saves her old friend Chloe by discovering she can rewind time. The pair soon find themselves exposed to the darker side of Arcadia Bay as they uncover the disturbing truth behind the sudden disappearance of a fellow student.
Meanwhile, Max begins to have premonitions as she struggles to understand the implications of her power. She must quickly learn that changing the past can sometimes lead to a devastating future.
Some you may have missed, popular articles from the last month: