Life is Strange is a story rich game I've been wanting to play ever since I first saw it and now, thanks to Feral Interactive, we all have that chance. Life is Strange is officially available on Linux & SteamOS. Hella yeah!
Episode one has now been made
free
, so if you want to support feral you will need buy additional episodes. It has five episodes in total.
Requirements
GPU
- Nvidia 600 series (367.27 driver)
- AMD 6000 series, Intel Iris Pro or better (MESA 11.2)
- AMD GPUs are not supported on SteamOS
RAM
- 4GB (minimum).
Notice: Beware of spoilers, read and watch at your own peril! You have been sufficiently warned.
Linux gameplay video. Again, spoilers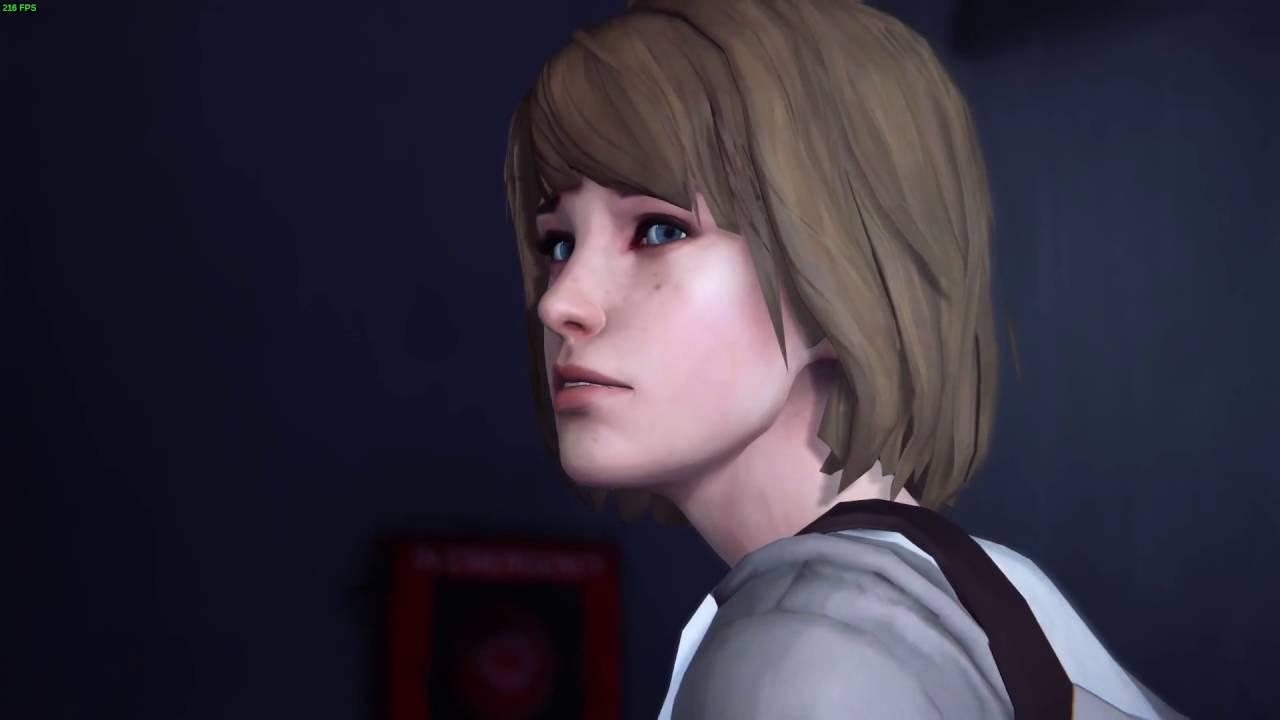 I really do love the attention to details here. Even the Feral Launcher got a bit of a makeover for it: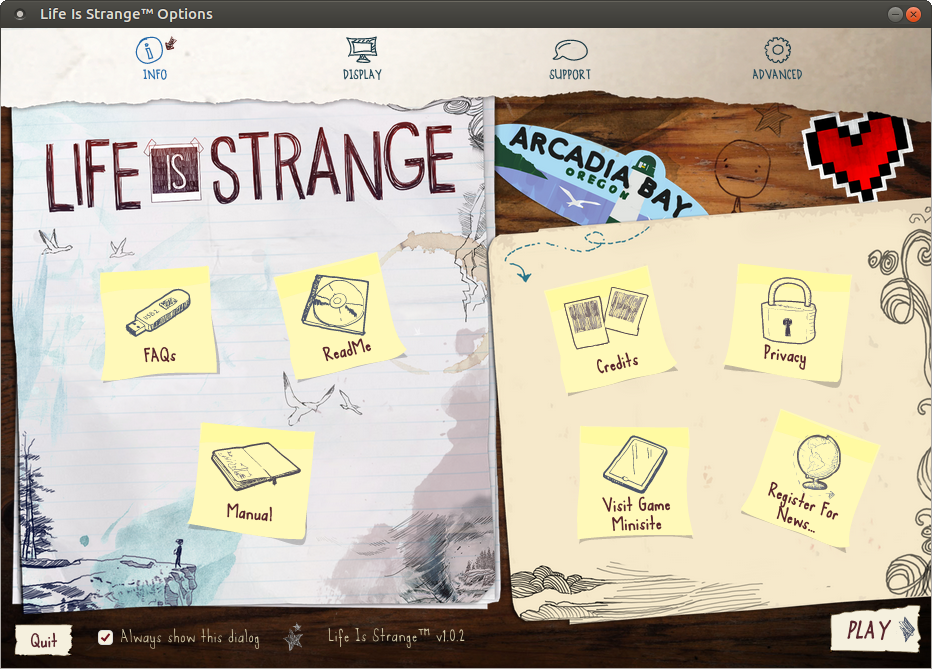 Not a major thing, but still very cool.
Port report
I have to say, the performance has been pretty good. It's perfectly playable at 4K resolution with the Nvidia 980ti. I'm not seeing a constant 60FPS+, but a lot of the game is walking around, reading and generally discovering things. It's not an action game, so you really don't need ultra fast frames for this game.
Meanwhile at 1080p I'm solidly getting well over 100FPS. Considering most people will be playing at this resolution, that's pretty great to see. It's often in the high 100s and sometimes over 200 depending on what's going on.
Bugs wise, it's actually rather stable. There was a moment during testing where I kind of broke time travel. Yes, I am able to break everything, even time travel! You would never know though, since I have the power to rewind time and cover it up. I love all this wibbly-wobbly timey-wimey stuff. Other than that, it has been very smooth sailing.
It works perfectly with the Steam Controller even when not using Steam Big Picture mode. That is how I have played 99% of it, as it just feels fantastic. Although, one particular part I won't explain too much has you needing to rotate the right and left stick, but the default Steam Controller configuration can't do it. You will need to edit it to act like a stick and not a mouse (so it holds the position where your finger is).
Gameplay thoughts
-
I've tried to not spoil much, but the following may still spoil bits, so be warned!
I have to say I've been seriously enjoying this one. I've been enjoying it more than most games that have come to Linux recently. I don't actually play a lot of story rich adventure games, mainly as they never usually appeal to me.
You play as Max, a high school student who discovers after a terrible event that she can rewind time. Your actions all have consequences too, so when you say a particular thing to someone, or do a particular thing, you can at times rewind and go for something else.
Learning about who Max is, what she likes and dislikes and influencing what happens has been a really interesting experience. It's especially interesting playing a female character as a male and trying to get into the thought pattern of a younger woman. It's been rather exciting to be honest with you.
The way you interact with objects in the game world is interesting; but, at times, aligning your character's viewpoint to the item so you can interact with it can be a little bit annoying. Not only that, but it confused me a lot at the start. The way you interact with objects and people is with a bubble and an arrow pointing towards them. This leads you to believe you need to drag the cursor to them, but you actually need to drag it to the particular word. It seems that I wasn't the only one confused by this after researching it.
It's actually a lot nicer to play with a gamepad/controller than a mouse. You simply look at something and press a button rather than dragging the mouse to different options. Still slightly weird to line up your viewpoint to it and be close enough, but it's far better with a gamepad.
Early on in the game you see posters about a missing person, so there are hints that something sinister is afoot. You get spoon fed more and more details about what's going on, especially so if you decide to get your money's worth and actually speak to as many people as possible. I almost missed some juicy details on the missing girl by not talking to enough people.
I seriously enjoyed screwing with one of the bitchy characters towards the start of the game: they were genuinely annoying me. By screwing with them I was able to comfort them afterwards and now I think they actually like me due to my dialogue choices afterwards—great success! I later learned they still don't like me, what a beeeatch.
It's always interesting to see what the repercussions of your choices will be. Sometimes it really makes you think "what a bastard!". An earlier choice I made when talking to the principal had an interesting and unexpected twist—my mother sent me a text message, the git had phoned my parents! Not telling him the truth again. I feel like I'm young again getting trouble for doing stupid things. Later on I have another chat with this principal, and my god what an arse he is.
I really like how when you start a new episode that it does a flash-through of your choices from the previous one. It's a very cool and a nice little reminder of everything you did.
Once I got into the second episode and learnt a bit more, I fully decided not to be miss nice girl. Some characters are just evil, and I wanted to mess with them at every opportunity.
What is interesting is later on when you're speaking to people, you see that choices you made can have interesting side effects that directly affect the dialogue. The choice between taking a picture and not taking a picture in one instance has me really wondering what would happen if I did. It's made me so curious I want to play through again and make different choices to see how it plays out. It's extremely rare for me to want to do that.
Another very cool thing is the ability to see how your choices stack up with others. You see a list of choices you made, along with a percentage of people that chose each one. I really love that, and it appears my choices line up with what most people seem to go for. Even at times when I thought I would be going with something others didn't! There has only been one or two times when my choices have been vastly different than the majority, and now I'm left wondering how I could have done them differently.
It's like playing the director in some crazy new TV series, picking and choosing how it plays out as you go along. I've never played a game quite like it on Linux. It also feels a lot like the film The Butterfly Effect which I loved, and the game is obviously a bit inspired by it.
I've read a few other reviewers talk about bad writing and stereotypical characters, but that's part of the point and the whole appeal of the game. You tend to know who the bad and good people are. I think the writing is actually pretty great, far better than a lot of games that try to have a serious story.
Also a full honourable mention to the soundtrack: it's simply wonderful. I'm a big fan of chilled out indie music (music I constantly play on Google Play music) and it's very fitting with the entire theme of the game. It has one of those soundtracks I could happily plug my earphones in and go for a walk with—it's just that good.
This could easily be one of my favourite ports from Feral Interactive. Not just because it performs really well, but the story and general gameplay are extremely cool. Just never let me actually time travel, will ya?
If you're wondering about game length, I've put over 9 hours into it in a single playthrough (that's not in one sitting I should note!). I have two episodes left to go, so I'm not even finished yet. It's a good length for this type of game, it's not too short and it doesn't feel like it's dragging on at all, they managed to get a good balance.
Whatever you do, be sure to play through all the episodes. I'm not saying this only to support feral, but due to how the game continues after episode one. Episode one is slow but a taste of things to come. Things seriously heat up in episode two, and the ending scene of episode two instantly has you wanting more—so many questions! I feel episode three was even better again, just keep playing! I fully recommend buying all the episodes, one is just not enough for this (can you tell I enjoyed this one?).
96% of over fifty thousand reviews for the game on Steam are positive, and I'm not surprised at all!
The hardest part of doing this article was at moments I actually had to put the game down and be productive doing other things—I love it that much. I don't want to end up overselling it to you, but in my personal opinion (being a review and all) it has been one of the most interesting gaming experiences all year.
You can find Life is Strange on
Steam
and the
Feral Store
.
Some you may have missed, popular articles from the last month: