This is awesome to see, people in the community have sent both Feral Interactive & Aspyr Media some little care packages full of treats.

Since Aspyr Media have yet to bring us the new Civilization game, it looks like Linux users have been guilt-tripping the porters into speeding up, or just sending them into a sugar coma.
So... this came in the mail this morning. Thank you, you lovely Linux people you. The guilt trip has been accepted. ;D #NomNomNom pic.twitter.com/c4VaOOIXWJ

— Aspyr Media (@AspyrMedia) October 25, 2016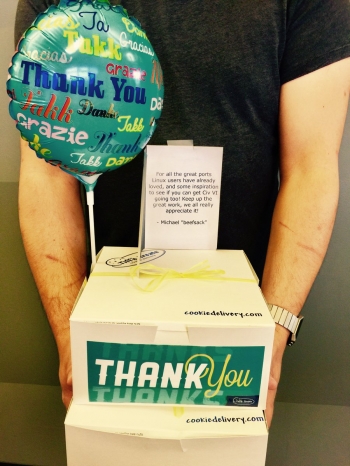 The Aspyr Linux Team would like to offer their thanks. As would the majority of the company. We love us some @tiffstreats ! pic.twitter.com/f7fQsyumkb

— Aspyr Media (@AspyrMedia) October 25, 2016

Who can forget Feral Interactive? The porting team that has been pushing out port after port!
Thanks @beefsack, we just received your tasty cupcakes! Here's a 'before' pic of our devs tucking in... we'll spare you the messy aftermath. pic.twitter.com/6jtlrSgTD9

— Feral Interactive (@feralgames) October 27, 2016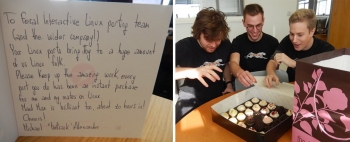 Good stuff community people, more of this please!

You would be surprised how much sending your thanks actually helps, people are too quick to send hate to developers who take extra time to get things done. Developers are human too remember.
Some you may have missed, popular articles from the last month: