Lutris is probably in my top 5 of free and open source Linux apps, as it's made gaming outside of Steam many times easier on Linux. Especially since it can pull in games from many different sources like Humble Store, GOG, and various others done through Wine like the Epic Games Store.
The latest release put out today further improves the Wine experience. Now some Wine "core processes" are excluding from their monitoring which they say fixes "Battle.net and Origin installation issues" and there's also a fixed for the Wine "sandbox on non English systems". Continuing Wine improvements they've also changed how they handle DXVK releases, so it now uses their own repository so they can roll out as needed (and hopefully catch any issues).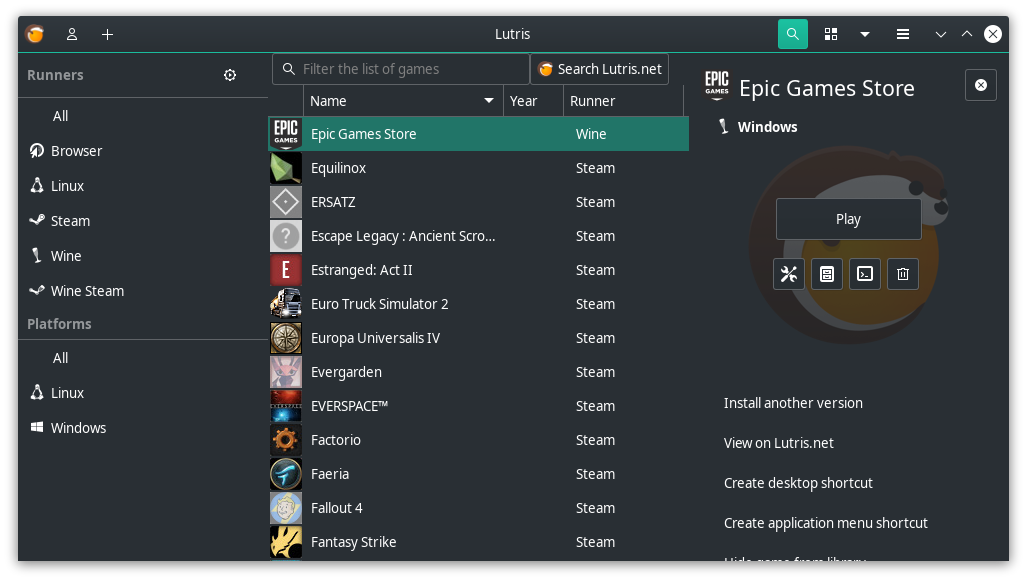 Other changes and improvements:
Allow Citra and MAME to be launched as standalone programs
Avoid a crash if ldconfig -p returns corrupt data
Allow custom messages to be displayed at the end of install scripts
Add option to provide alternate config file for PCSX2 games
Fix issue with usernames containing accented characters
Fix "Restrict to display" option on Wayland/Mutter
Fix blurry icons on KDE
If you do wish to try the latest build, just be aware they've changed how it tracks time played "from string to float" in their database and they said to not downgrade after or you will have issues.
See more on the official Lutris website. You can also support Lutris on Patreon. I continue to be a huge Lutris fan, especially as it's allowed our livestreamer to entirely switch to Linux because setting up Overwatch (their favourite) is painless with it.
Some you may have missed, popular articles from the last month: