I'm going to be honest, I think Feral dropped the ball on this one quite badly. Total War: WARHAMMER just got a new DLC, 'Norsca', [
Steam
] which released for Windows. Sadly Linux & Mac gamers have to wait on it which wasn't communicated very well.
The DLC pack had a SteamOS icon during the pre-order phase and it still does have a SteamOS icon right now indicating it supports Linux (same with Mac). The problem is, that you would only have known it wasn't going to release on the same day if you went to the Steam store page for the DLC, expanded the full DLC description, scrolled right to the bottom (it's quite lengthy) and saw the one-liner about "Norsca coming soon to macOS and Linux".
Burying those kind of details at the bottom is a big no. It's not clear, it doesn't look good and ends up feeling hidden away.
Feral have now, after the release of this, put up a
news post
to say it will arrive for Linux & Mac on the 24th of August and you can pre-order it from the Feral store.
You know what we generally say: don't pre-order and you will never get disappointed. I really hope we don't see more of this happening in future, not a good look in my book.
For those interested in the new DLC, here's the trailer Feral just put up: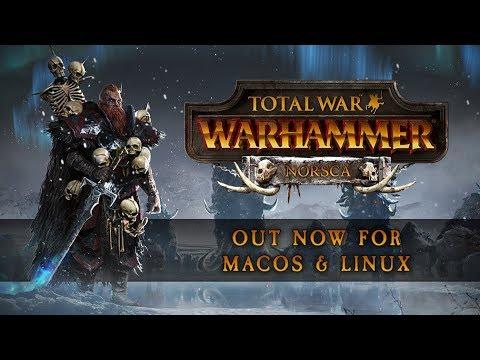 Some you may have missed, popular articles from the last month: