Skullgirls
developer Lab Zero Games has released the Linux prototype for
Indivisible
and are still
seeking funds on IndieGoGo
for their planned side-scrolling action RPG. Here's their campaign video: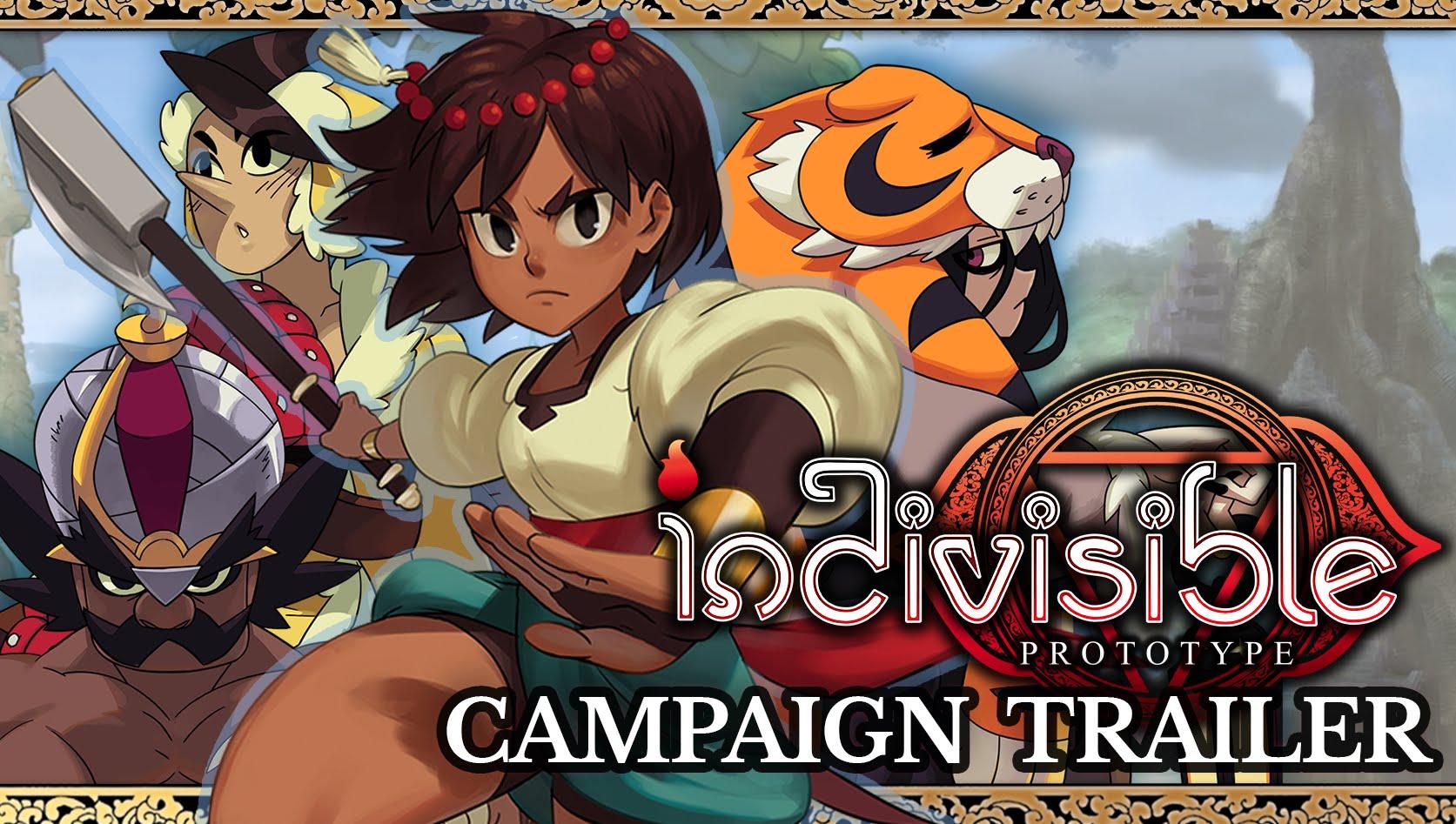 All of the game mechanics at display in the video are playable in the prototype, and I'm loving what I've played of it. The game is an exploration platformer with "sort-of" turn-based combat, meaning that when you come across a pack of enemies, you enter a special combat mode.
Combat isn't strictly turn-based, since any member of your party are able to attack as long as their action bars have charged enough to cover the cost of an attack. Triggering an attack cuts the recharging of actions short for every member of your party, and you fill a separate bar for special attacks by stringing together combos and parrying successfully, so there's a lot more to this phase than just running wild with attacks. This approach to turn-based combat isn't one I've experienced in a game before, and it feels very polished for a game prototype.
The exploration platforming part of the game feels more barren in this early iteration of the game, but you do get a good feel for where they're going with it, and it's certainly interesting. You start out with standard abilities like jump, dash and wall-jumps, and you later find an axe that you can use to cling to walls and hack through vines, and that is also used in combat. There are also paths in the prototype that are closed off by boulders, so I'm guessing that you'll find a sledgehammer to smash through those. I haven't managed to beat the huge boss at the bottom of the pit in the second level yet though, so I don't know if that's something that is available in the prototype.
Indivisible is that game that I didn't know I wanted, but now can't wait to play a full version of. It won't get made unless the
IndieGoGo campaign
is successful though, so
play the prototype
, and if you like what you see, you can pledge at least $30 for a copy on Steam on release (no word on a DRM free version unfortunately). The campaign is currently at $220k, and they need at least $1.5m before the campaign ends in a little under five weeks.
Some you may have missed, popular articles from the last month: