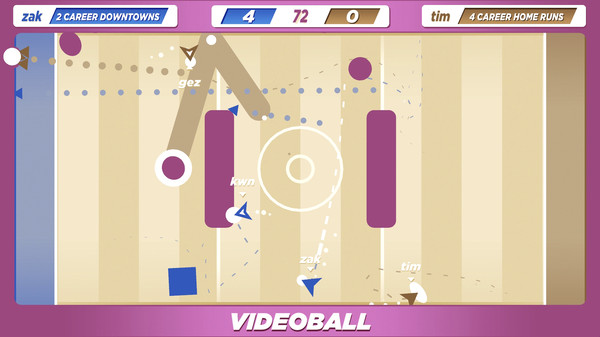 This is weird. The developer of
VIDEOBALL
has stated that they want a Linux & Mac version, but told people essentially it's the publisher who needs to be spoken to about it.
Their reply on their Steam forum said this:
QuoteWe talked abou the mac/linux situation last night on the stream and I'll repeat what I said here. If you want, you could try to tweet/email and bother anyone having to do with VIDEOBALL who is not part of the ACTION BUTTON team. We also feel like there should be proper mac and linux versions.
So without saying it directly, but making it painfully obvious, their publisher Iron Galaxy Studios LLC is somehow blocking the Linux & Mac version. You can find
their twitter here
to
politely
(don't be an ass about it) ask for a Linux version.
About the game
(Official)
VIDEOBALL is a sport everyone can play!
We researched basketball, football, soccer, first-person shooters, and real-time strategy games. VIDEOBALL is a compact expression of all sports' mechanics.
Use either analog stick or the directional buttons to maneuver. Use any button or trigger to project a triangle. Only triangles can displace balls. Hold your button or trigger to charge a bigger triangle. Bigger triangles push harder. Stun opponents or cancel triangles with other triangles. Push balls into the opposing goal to score points. Score more points in order to win. Win in order to Feel Real Good.
Some you may have missed, popular articles from the last month: