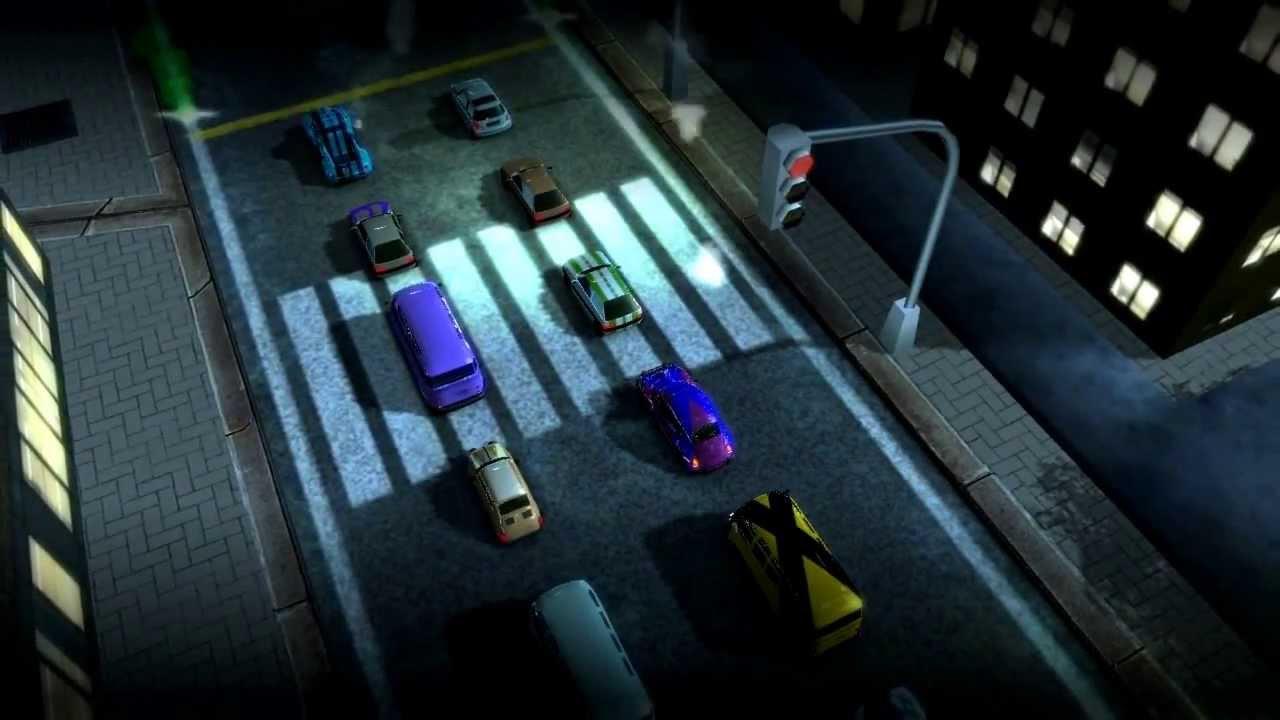 Little Racers STREET
is an awesome looking top down racer that will come to Linux with its Steam release on the 6th. I had a chance to speak to the developers about their game.
Interview
Q: First of all can you introduce yourself and your game Little Racers STREET
QuoteI'm Alejandro González, one co-founder and CEO of Milkstone Studios. We are a small team located in Asturias, Spain, and we've been releasing indie games for the past 4 years, with over 25 published titles so far. Most of them are available on the Xbox Indie Games platform, but we're widening our range of platforms now, mostly to computers.

Little Racers STREET is an evolution of our first game ever released (Little Racers), and it could be described as a mix between Super Sprint and Forza Motorsports: It features the spectacular driving and cornering that you can only get by using an overhead camera, and a complete campaign and event system with car purchases, upgrades, etc. with enough variety and addiction to keep you hooked for hours :)

It also features an online multiplayer mode for up to 12 players, integrated with the career mode, so you can use and upgrade your customized cars in the online mode as well.
Q: What engine are you using to build the game?
QuoteWe're using a custom engine, codenamed "Quasar", on top of Microsoft XNA Framework. For the OSX and Linux ports we've used Monogame, a framework that mimics the XNA API on non-Windows platforms.
Q: How easy has it been for you to support Linux?
QuoteWe use most of XNA features in our games, and Monogame didn't have all of them fully supported when we started the port. Things such as sound, custom shaders, gamepad support, etc. needed some additional work to be supported. However, we were able to fix most issues we found, and have merged the most important changes on the main Monogame branch so people won't find the same issues as us.
Q: Personally I am looking forward to playing it, do you have plans to expand it after release with new content?
QuoteIt depends on how the game fares on Steam, but we would love to add new features and tracks to the game, so we'll keep adding features to the game and listening to community feedback. Steam makes it very easy to submit updates and patches, and we intend to take advantage of that :)
Q: Will the car customization give some players an unfair advantage over new players when racing online?
QuoteUnfair is a bit too harsh. Do high-leveled MMORPG players have an unfair advantage over low-level newbies? Yes, of course.

Anyway, new players entering high-tier races can choose a stock car if they don't have one of their own, so the gap in car specs shouldn't be too big.
Q: What was the inspiration for the game? It looks like some of the old 2D racers on Amiga (only far prettier!)
QuoteThe most direct inspirations for the game are Turbo Sliders, a fairly recent topdown game, and Super Sprint.
Q: What Linux distributions have you tested the game on?
QuoteWe've tested the game on varied Ubuntu versions and OpenSuse. From what we've seen, there may be some issues with the libSDL2 libraries on other distributions. We're using the ones bundled with Steam to try to maximize compatibility, but in case some people can't get it to work, we'll be prepared to patch issues as soon as possible once the game is released.
Q: What do you think to SteamOS?
QuoteIt's a good move by Valve to try to approach the console market in a safer way that risking everything with a piece of hardware. The computer environment as we know it is going to change in the future due to tablets and mobile, and SteamOS is a good attempt to keep computers as a viable option for gamers.
Q: Will it come to any other stores like Desura or Humble for DRM free players?
QuoteThere's already a Desura DRM free version available, but it's rather outdated compared to the Steam one. I'm not sure yet if we'll update it though. Many of the new game features, such as leaderboards, achievements and matchmaking/networking, are linked to the Steam API, and it would be quite an effort to try to make our own services. We'll distribute Steam keys of the game through Desura for sure though.

As for Humble Store, we'll contact them once we release the game on Steam and see if the game can be available there as well.
Features
Approx. 200 events on 60 different tracks.
Spectacular drifting physics and handling.
Weather effects (Rain,Snow,Night...) that greatly affect handling.
40+ cars available for purchase and customization, with 6 performance tiers.
50+ additional challenges with specific rewards.
Time trial mode with ghost car features and leaderboards
Extensive career mode offering hours of content
Smooth online multiplayer experience for up to 12 players, integrated with career mode and supporting AI racers.
2 Huge cities to drive on
Would like to thank Alejandro González for joining me for GOL question time!
What do you guys think of Little Racers STREET? I think it looks like it could be a fantastic game to get some events going on, would really give my game-pad a work-out!
Some you may have missed, popular articles from the last month: