Crawl [
GOG
,
Steam
] is a local multiplayer dungeon crawler, where your friends can control the monsters and it's actually pretty good.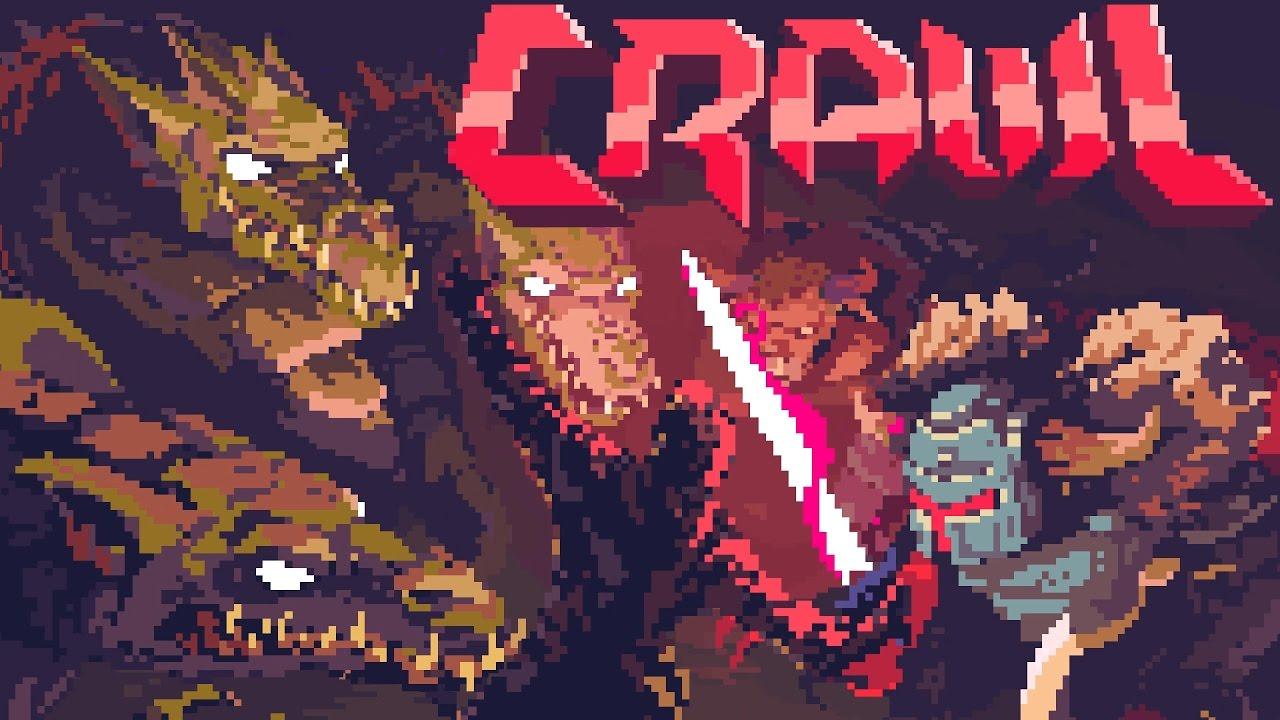 Disclosure: Key provided by
GOG
.
Each round in Crawl starts out the same, with you and a few others in some sort of dungeon trying to fight your way out. It's a race to gather XP and loot where the last player standing will face a huge boss controlled by the other players.
If you get defeated, you turn into a ghost that can mess with the environment and manifest yourself as a creature for anyone remaining to deal with. Not knowing what you're going to face next is exciting, difficult and hilariously entertaining. The idea of being a monster and not the hero is always fun to play as, since too many games force you into being the hero only. The interesting feature here is that if you're defeated, you won't stay as a ghost. If you manage to beat a hero left standing, you will replace them and it's a pretty fun cycle.
The visual style won't suit everyone, especially with the heavy retro look. I love the style though, it enables it to throw in a bit of gore without really being offensive to the eyes in any way.
It is a shame it doesn't have online play, but the bots are actually pretty good. It's challenging, especially when you put the bots on a higher difficulty it's actually quite enjoyable even without someone playing it with you.
Haven't encountered any bugs in the Linux version, apart from it locking my mouse to the window which is a little annoying. If you have it on Steam, activating the Steam Overlay does unlock the mouse, but no such feature with GOG.
I can easily recommend this one as a great game to play with friends, or alone with the challenging bots. Seeing more local multiplayer games arrive on Linux fills me with joy, as not long ago we had a real shortage of them to recommend to people.
Some you may have missed, popular articles from the last month: