Out today is STATIONflow, a 3D logistics puzzle simulation game that has you manage a busy metro station with thousands of passengers passing through.
The idea is that you're not just managing the station, you're also building it. You need to connect everything up with paths, stairs, setup signs to direct people around and all of this while keeping within a budget. The more people you direct to the correct place, and quickly, the more money you can make. This full release comes with a good amount of new features too. There's map editing with Steam Workshop support, 5 more official maps, difficulty settings and a sandbox mode plus some Steam Achievements too.
"We are excited to welcome new players to STATIONflow today and would like to thank all players who helped support this project with feedback and encouraging reviews during Early Access," said STATIONflow producer Tak Fujii. "Now that STATIONflow is launched and live, we look forward to fellow designers sharing their custom maps via the Steam Workshop."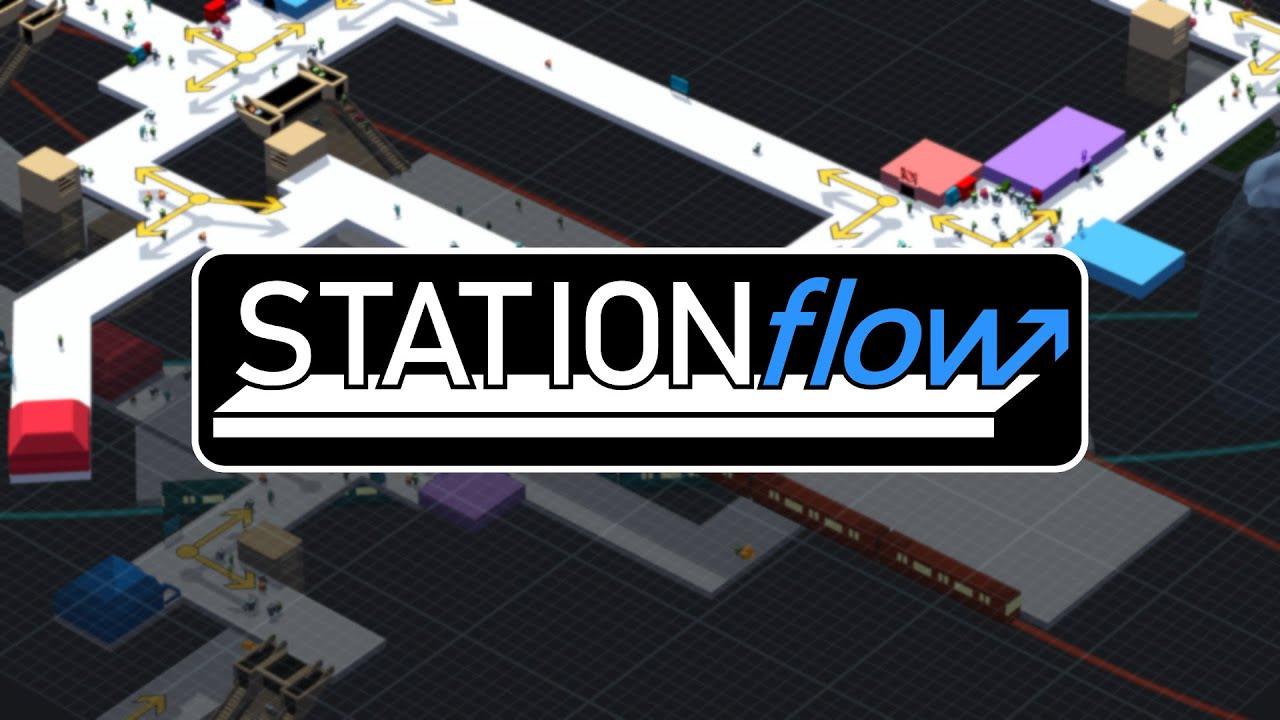 I love the freeform building in it, allow you to build some really weird station designs. It doesn't have to look good, it just has to work with all the different types of passengers that will come through. I did find the stairs building to be a little finicky at times though, sometimes it really didn't like where I put the bottom even though it looked perfectly right. Even with freeform building, there's certain times things just have to match up exactly as intended.
Honestly, I didn't really quite "get it" at first. I thought it was far too easy, as everyone was just going about their business and I was raking-in the monies. I was wrong of course. As the money came rolling in and I'm sat here sipping a coffee thinking I'm station-building King, suddenly everyone leaves and it's the end of the business day. The map suddenly expands and wants me to connect up another six stations? New types of passengers are coming in that need escalators instead of stairs too, and so I need to plan around them as well. Oh sweet logistical hell. Once you truly get going and have a few thousand people running around, sitting back and watching it all is weirdly therapeutic and slightly hypnotic with so many moving pieces. Some really great music too, sounds a fair bit like something Deadmau5 would make, nice chill-out modern electronic tracks.
Feature Highlight:
Manage the flow of thousands of passengers with different needs, stats and targets, simulated in real time.
Build complex 3D layouts in a multilayered map.
Place and shape corridors and structures freely, without the constraints of a grid.
Connect your station with stairs, escalators and elevators as efficiently as you can, but make sure everything is accessible.
Keep things functional and efficient: your goal is to avoid congestion and to get passengers to where they want to go as quickly and smoothly as possible.
Guide passengers via signage, and watch the flow of passengers change. Manipulate the path people take to avoid crowds—sometimes the shortest route is not the most efficient.
Satisfy your passengers' desires for various services: place vending machines and kiosks, construct bathrooms, restaurants and more. Passengers will expect more than just to find their exit on time.
Find STATIONflow on Steam.
Some you may have missed, popular articles from the last month: