I know, a bunch of you are probably already running away due to it being browser-based, but I find that really quite interesting. surviv.io is actually not bad at all. Basic of course, since it's a top-down 2D game that runs directly in the browser, but that's also what makes it so interesting. You can play it on basically anything and if you want to team up with someone, it generates a link for you to send them and away you go. You can also play with strangers on a team as well, which also works surprisingly well with the simple emotes system to give them a thumbs up, or a sad face.
It has the features you might expect from a Battle Royale game. You start with nothing, you have to quickly find whatever you need to kill everyone else (or keep your friends alive). You find various weapons, ammo, equipment and all while you have to keep an eye out for other players trying to survive. On top of that, there's also the zone system, so you have to make it inside an ever-shrinking zone to stay in the game.
Getting into a game is also surprisingly easy, click Play and it's 1-2 seconds before you're dumped right into the thick of it.
Admittedly, we don't have a lot to compare it to, since Linux doesn't really have many Battle Royale games, but I've found it to be surprisingly fun. It becomes frantic, we've had a good few laughs with it and you can see for yourself how well the idea actually works in a video we did: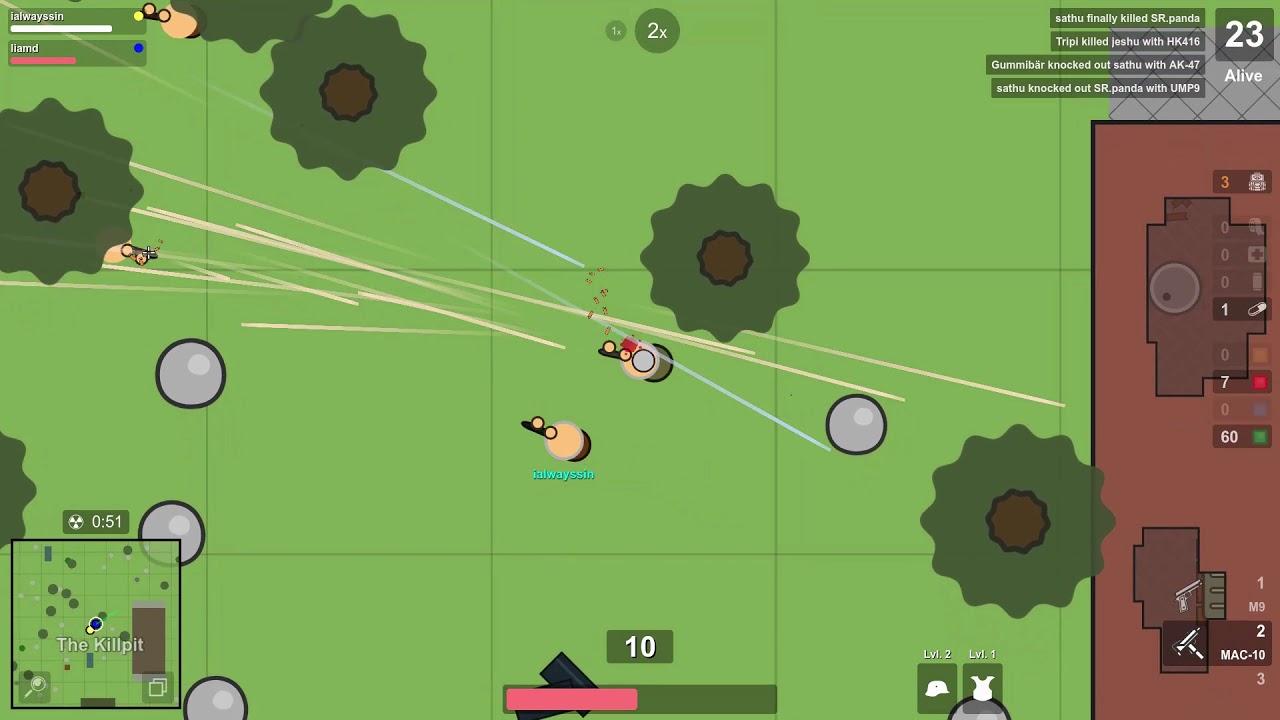 Going by the changelog, it's showing that they're working on smoke grenades, rivers, cities, melee weapons and some form of accounts system too. It's going to be an interesting one to watch evolve.
It's by no means perfect, it can become a little bit sluggish at times and there's the occasional invisible wall, but hey it's free and fun what more do you want? From what I understand from other Battle Royale games, is that they can take a long time until anything happens whereas surviv.io keeps the action close.
Check it out on surviv.io, there's thousands of people playing it and I'm not surprised.
Thanks for the tip, Howardz!
Some you may have missed, popular articles from the last month: