With the continuous stream of new releases, it's sometimes hard to remember that there's still plenty of excuses to fire up games you already own. User-made modifications are one of the best things about being a PC gamer and so I've taken the time to make a very biased list of games that have great mods.
For the uninitiated, a mod or modification is some sort of change that's made to an existing game by fans and players. It can be anything from massive graphical overhauls, new story lines to simple interface tweaks or changing the game balance and difficulty. While not really limited to PC games anymore, it's still something that's predominantly with the platform.
I remember using mods (and making my own) for almost as long as I've been gaming. Sure, editing .ini files for Command & Conquer games to make "new" units was sort of primitive, but since then I've always appreciated mucking about with a game's internals whenever I get the chance. With the current wave of Linux games that ancient desire hasn't abated in the least.
I couldn't even begin to make an exhaustive list of mods or even my top favorites, as there's been too many over the years. Nonetheless, here's a few games that I've played where I think mods have significantly enriched the experience.
Cities: Skylines [Official Site] has an absolutely bustling mod scene. Nearly everything about the game can be modded like game rules, the UI and ways of interacting with the mechanics, maps, and new buildings outright. There are thousands upon thousands of mods, ranging from minor to complex packs full of changes. It's entirely possible to tweak the whole game to your liking as a result.
Civilization VI [Official Site] is the latest installment in the long-running series by Sid Meier. These games have always had a reputation for being modder-friendly, and Civ 6 is no exception. I don't usually play with big flashy things like new units, maps, scenarios and civilizations for my average game. Those are great too, don't get me wrong, but I spend most of my time with mostly vanilla gameplay. So I gravitate more towards quality-of-life-type things like bringing back statistics, dynamic city names and scaling down the unit sizes.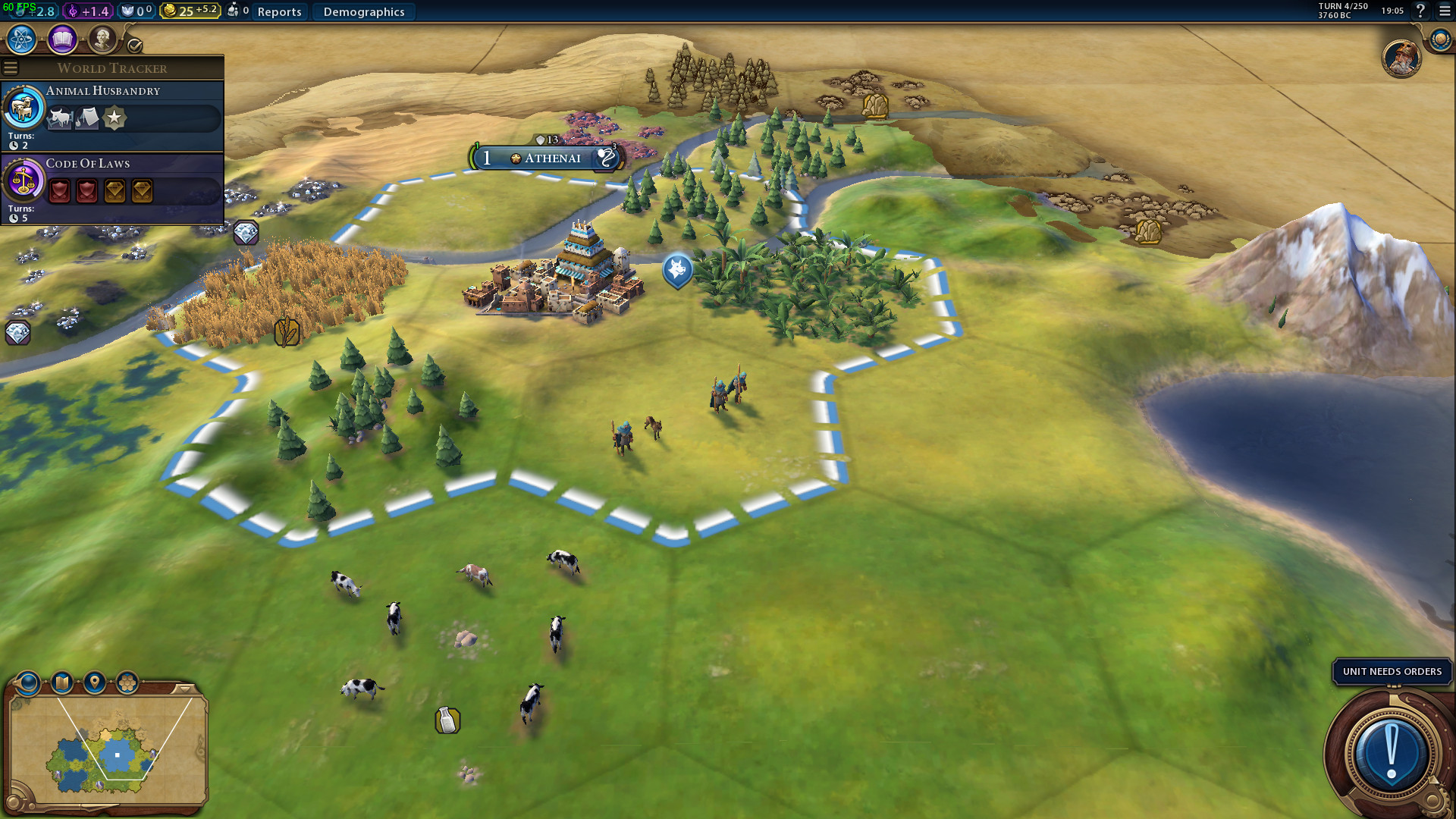 Delicious stats are but a click away now
Darkest Dungeon [Official Site] is known for being an unforgiving and gritty dungeon crawler, where you end up losing most of your party to unspeakable horrors and mental attrition. There's plenty of mods to mix up the difficulty, add new character classes or otherwise spice it up a bit. Of course, most importantly, there's plenty of mods that change the cursed and damned inhabitants of the hamlet into anime girls.
Dwarf Fortress [Official Site] is infamously complex and unwelcoming to newcomers. It's still, highly moddable with many of the games systems being completely open to tweaking and tampering. One of the bigger projects to take on the complexity of the game is Dwarf Therapist that a lot of people could not get by without. Naturally, if your beard isn't yet fully grown and you can't stomach letters and numbers as graphics, you can opt to install one of the many graphical tile sets. If you're just getting into it, I suggest you look into the LNP as it includes most of the popular utilities and makes managing things much less complicated (and if you're an Arch user like me, you can find it in the AUR).

Don't worry, some day you'll be cool enough to play without needing graphical tilesets
Knights of the Old Republic II is one of my favorite RPG titles and I was extremely pleased that Aspyr ported it over to Linux. There's a lot of fine texture and weapon mods out there but the reason I had to include it in this article is The Sith Lords Restored Content Modification. TSLRCM restores much of what was cut from the base game due to time and budget issues and offers the definitive KOTOR II experience in my opinion.
Paradox grand strategy titles are all very mod-friendly. Obligatory Game of Thrones mod? Check. Turn CK2 into a game about the Sengoku Jidai? Of course. Ability to live out my Star Trek fantasies? Ahead, maximum warp. While I'm at it, I can add as many servings of minor flavor as I want. Playing in antiquity is also lovely as are mods that have their own take on core gameplay. Finally, conquering the world is more memorable when your troops have their own unique equipment, but perhaps it's an even more memorable experience when you're defeating the Kaiser after the second American civil war.
Portal 2 [Official Site] was a fantastic experience regardless if you were playing by yourself or cooperatively. Valve opened up level design to the community and the result is that there are countless number of levels you can easily download and play. I could probably spend a whole article talking about the different collections but here's a few to get you started: the TimeTodie series, 12 Angry Tests, and Decay. Make sure to check out Portal Stories: Mel as well if you're still hungry for more cake.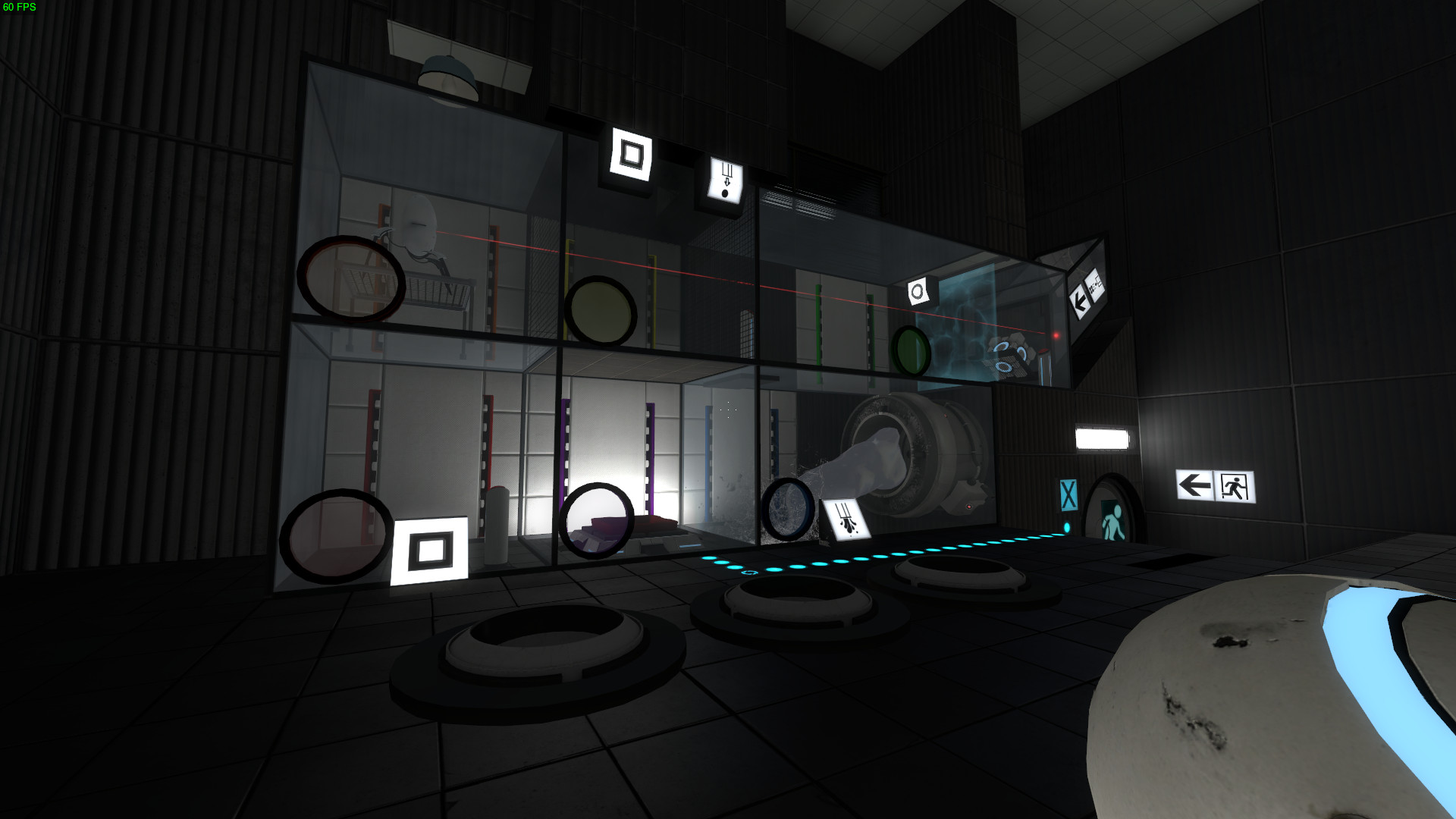 The testing never has to end if you don't want it to
Total War Titles [Official Site] can be engrossing and fun to play but they're also hampered by questionable design decisions and AI. Mods can help mitigate some of that and over the years we've been lucky to get some truly excellent ones. The DarthMod for Shogun 2 makes for an interesting experience if you're bored of vanilla gameplay and things like better camera and overhauls for WARHAMMER make starting new campaigns more fun. The games with Steam Workshop support are easiest to get mods up and running but I've heard some people had luck getting mods for Empire and Medieval II working as well.
XCOM 2 [Official Site] has stolen many hours and rookies away from me. Liam made a partial list a while ago (and I named a few mods there, too) but since then there's been a mountain of new content. Long War 2 is an almost obligatory suggestion at this point, giving the game a fresh and challenging coat of paint. I couldn't live without the mods that speed things up but there's plenty of people who couldn't live without all the myriad of graphical and item overhauls. I mean, who doesn't love more tacticool options? Or futuristic swords whose hi-tech steel was folded over a thousand times?
I know that the examples above are heavily slanted towards certain genres. It's not that there aren't interesting mods and games outside of strategy and RPG titles, it's just that I'm hopelessly addicted to both. They're my main time sink when it comes to gaming. I do play all sorts of other games, but I don't feel qualified talking about, say, the massive amount of Doom WADs and the incredible community around them.
That's why I'm turning it to you guys: what sort of mods do you like to play around with? Or maybe you're a square who has never tried mods and finds all this baffling. Let us know either way in the comments.
Some you may have missed, popular articles from the last month: