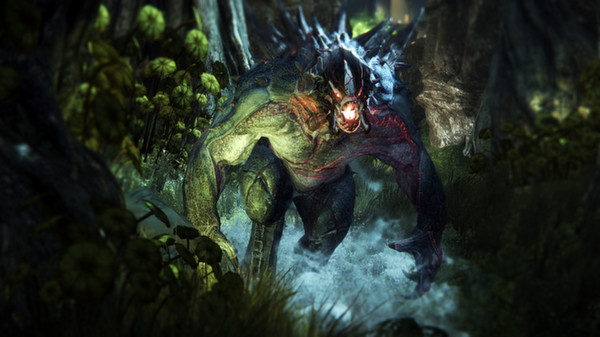 Thanks as usual to
SteamDB
(Note the build changes to the Linux & Mac depots), it looks like the Linux/SteamOS and Mac ports of Evolve might still be happening.
Evolve is a bit of a mystery, as it was only confirmed by Valve on one specific page which they have since updated with an entirely new layout removing the games section. It was listed
along with a bunch of other games
in March of last year.
I'm keen to give it a go, as I genuinely liked what I saw when I tested it on the PS4 some time ago. It will be one of our only CryEngine powered games on Linux too, so I'm eager to see how it performs.
It's a shame the community is very small now, so maybe a Linux/SteamOS & Mac port will help revive it. That will only happen if it has cross-platform multiplayer though, which would be quite bad if it didn't with an already small community on all platforms for it.
At least Evolve still looks like it's coming, but we haven't seen anything on The Witcher 3 which was announced at the same time. I do wonder what's going on with that one.
About the game
In a savage world of man vs nature, are you the hunter or the hunted? Turtle Rock Studios bring you Evolve, the next-generation of multiplayer shooters where four hunters face-off against a single, player-controlled monster. Stalk your prey, execute your attack and prove you are the apex predator in adrenaline-pumping 4V1 matches.
4V1: Grab three friends and hunt the monster or stalk the humans as the evolving beast. Whichever side you choose, you will have access to powerful weapons and abilities that deliver balanced, competitive gameplay.
Hunt Together or Die Alone: Choose a hunter that fits your play style. Whether you play as the Trapper, Support, Assault, or Medic, every role is vital and teamwork is key in surviving an encounter with the monster.
Beast of Prey: As the monster – the lone predator – you are the boss battle. Use savage abilities and an animalistic sense to wreak havoc, kill the humans and prove you are the dominant species.
Savage Planet: Neither flora nor fauna are friendly on planet Shear. Fall victim to natural hazards or use them strategically against your prey.
Character Customization: Level up to unlock new upgrades, skins and perks for your favorite class: hunter or monster. Earn your infamy on the leaderboards and become the apex predator
Some you may have missed, popular articles from the last month: