Update: Seems this is the Linux port Ryan "Icculus" Gordon was hinting at for a while on his Patreon, as he simply said "yep!" in reply to me asking if this was the one.
Update #2: It's now out! See this post for more info from Ryan and this post for the official announcement. You likely need the "public_beta" branch on Steam.
Original article
This is certainly fun news, since Turok is a game I always wanted to play but never got a chance. It seems it's coming to Linux!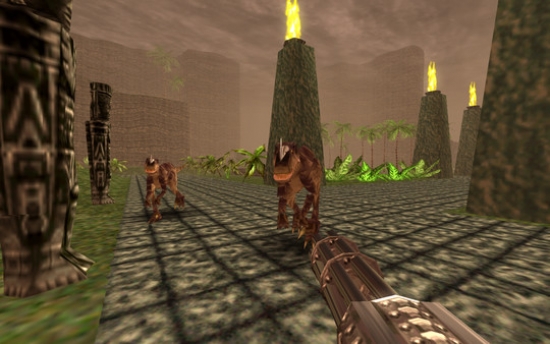 Popping up on SteamDB today was this, showing some reasonably good supporting evidence for a Linux build. It specifically mentions "Turok: Dinosaur Hunter - Linux + Steam OS x64". As we all know, some games pop up on SteamDB and end up not coming, but it's usually a good sign.
This isn't the original version, but an enhanced version from Nightdive Studios.
Turok is back and no dinosaur is safe! When it was first released in 1997, Turok introduced gamers to a world teeming with cunning enemies, traps, puzzles and deadly weapons all within a vast 3D environment ready to explore. Now the classic game has been restored and enhanced with a new visual engine and exciting new features to sink your teeth into!
Support for high resolutions, and widescreen
Improved gameplay and level design
OpenGL for video backend to provide portability and support for vertical sync
Dynamic lighting, bloom, FXAA, enhanced water effects, lights shafts and more
Ability to freely rebind all keyboard, mouse, and gamepad inputs
Steam Achievements
It's currently on Steam and GOG, so hopefully both will see a Linux build. I've messaged Nightdive to see what's happening.
Some you may have missed, popular articles from the last month: