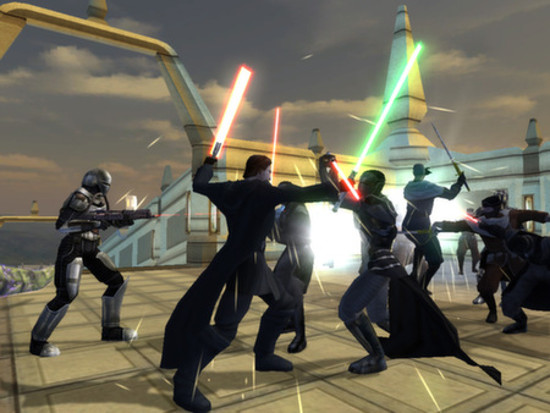 Well I do love SteamDB, as it appears
STAR WARS™ Knights of the Old Republic™ II - The Sith Lords™
has a Linux icon added, so it looks like
the previous ESRB leak
about a Linux version could be true after all.
I would like to direct you attention to
this update on SteamDB
:
QuoteChange #1132106
Added linuxclienticon – 2b31bbf605989e9085d4813de5e58ea002ec8fbe
Added clienticns – 63d5d9d867d49a5e0d16255c70a4ec6cd0e0a040
Changed changenumber – 1132087 › 1132106

Oh, and let's not forget
this SteamDB update too
:
Quote383207/config/oslist: linux
383207/name: Linux Content
383208/config/oslist: linux
383208/name: Linux Executable
383209/config/language: english
383209/config/oslist: linux
This is all unconfirmed stuff right now, as usual with SteamDB changes, but it does generally indicate something is coming. We will keep our eyes transfixed to the SteamDB page for any more changes.
About the game
(Official)
Five years after the events from the award winning Star Wars® Knights of the Old Republic™, the Sith Lords have hunted the Jedi to the edge of extinction and are on the verge of crushing the Old Republic. With the Jedi Order in ruin, the Republic's only hope is a lone Jedi struggling to reconnect with the Force. As this Jedi, you will be faced with the galaxy's most dire decision: Follow the light side or succumb to the dark…
It's a great game, and a must have for STAR WARS fans like myself. I really do hope this comes true.
Some you may have missed, popular articles from the last month: