Thanks to a user comment on one of our older articles, we've been informed that The Signal From Tölva [Official Site] is now on Linux on Steam. I've checked myself and it does download and launch. Going by SteamDB, it was added a day ago with no word from the developer.
This is the third game from Big Robot Ltd, the developer of Sir, You Are Being Hunted which is also available for Linux. They also developed AVSEQ which is not on Linux.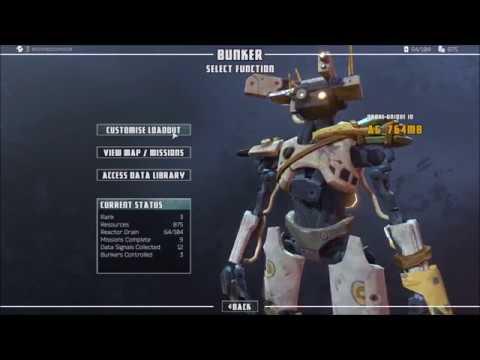 About the game:
The Signal From Tölva is a journey into a wild, weird science fiction landscape, filled with danger and beauty: you must survive terrible hazards, navigate through impossible spaces, and fight an ongoing battle to control this haunted, blighted world. Explore, ponder strange texts, and find tranquillity between the battles. You will make use of a range of powerful tools to overcome your enemies and uncover secrets: hack robots to battle alongside you, equip powerful weapons, and detonate savage defence systems.

Fight, explore, and solve the mystery of The Signal From Tölva!
Performance on all maxed settings hovers between 45-60FPS. Not bad at all really! Sadly though, it took me all of 5 minutes messing around to get completely stuck. I jumped on top of some wrecked and then I just couldn't move. Thankfully, the game includes a system where you can hijack another robot using the map, so it was nothing more than a minor nuisance.
The loadout system seems pretty nice, with you being able to unlock and buy new primary and secondary weapons, new shields and more. I actually saw a complaint in a negative review about collecting resources being pointless—I guess they missed the entire loadout system then…
I will say it's not a game for people who want fast-paced action, a lot of it is slower and there is a fair amount of walking involved in discovering all the locations. Something about the game feels quite lonely too, there's not a lot going on, the lands look pretty barren too.
There's no official announcement yet, but it's very much available and working really quite well.
Some you may have missed, popular articles from the last month: