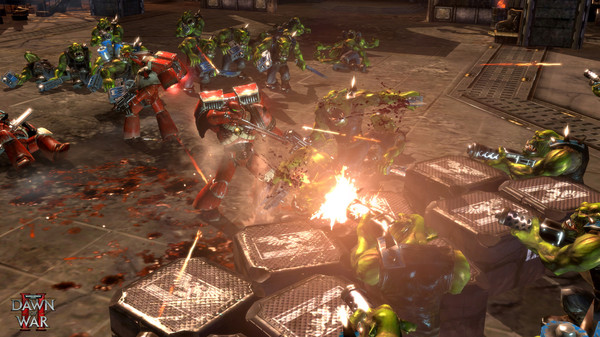 Good news everyone, it looks like the
SteamDB info from before
might actually be true about Warhammer 40,000: Dawn of War II coming to Linux. The latest information points to it being from Feral Interactive.
I was notified
about this
in our IRC today (thanks mirv):
QuoteChanged UFS
rootoverrides/0/addpath: Feral Interactive/Dawn of War 2/VFS/User/AppData/Roaming
rootoverrides/0/os: MacOS
rootoverrides/0/oscompare: =
rootoverrides/0/root: WinMyDocuments
rootoverrides/0/useinstead: MacAppSupport
rootoverrides/1/addpath: .local/share/feral-interactive/XCOM2/VFS/User/AppData/Roaming
rootoverrides/1/os: Linux
rootoverrides/1/oscompare: =
rootoverrides/1/root: WinMyDocuments
rootoverrides/1/useinstead: LinuxHome
You may now begin throwing your money at your screen (please don't buy it yet). Disclaimer as always: SteamDB is by no means official or actual confirmation, but good supporting evidence.
I have reached out to Feral Interactive for comments.
I hope it's true, as it's yet another title that would excite me as an RTS fan.
Some you may have missed, popular articles from the last month: