Well that's a fancy title isn't it. Weapon Shop Fantasy [
Steam
] is a new 2D mix of an RPG and a weapon-shop simulator wrapped up neatly together and it was recently released for Linux.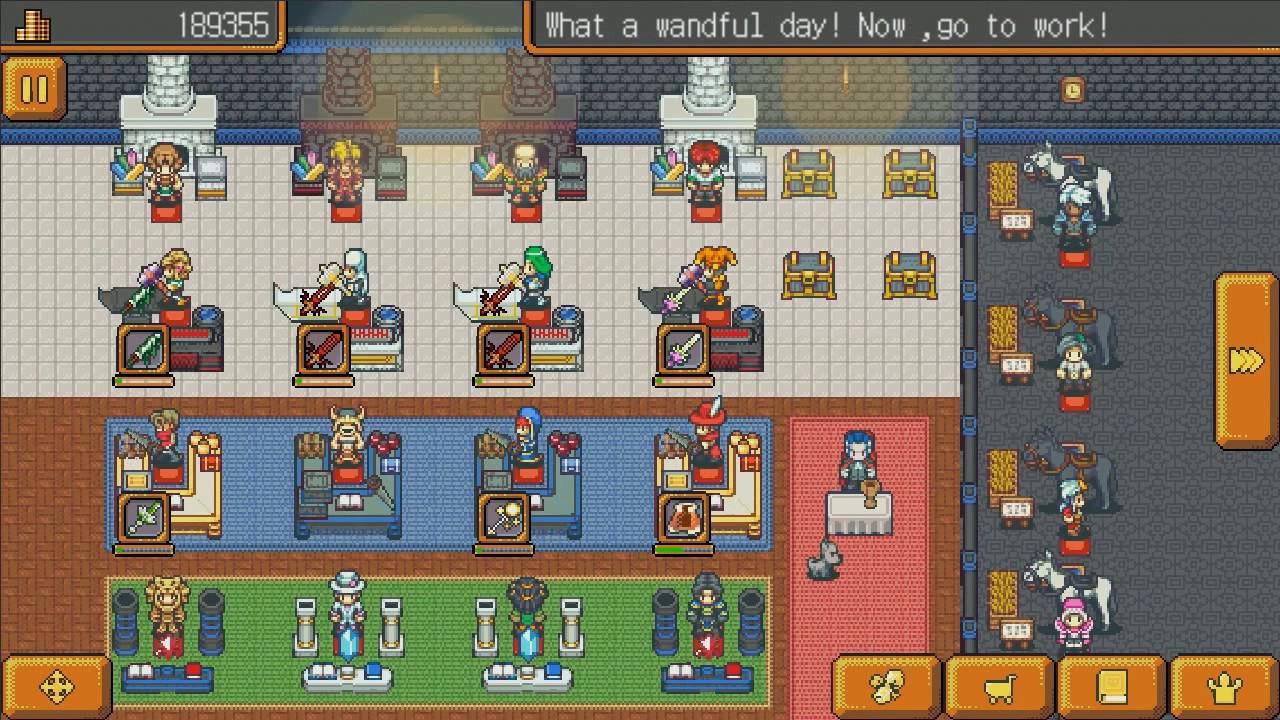 Honestly, I couldn't help but let out a genuine little chuckle at the intro scene. You're a Vampire, you're hungry and in strolls a human "Oh you've brought take-out!". Cheesy writing for sure, but kinda adorable at the same time.
You owe another Vampire a crazy amount of money after losing your castle, so what's a Vampire to do? Run a weapons shop of course. I know right, seems like an obvious answer.
You hire staff members, gather resources, craft items to sell and send your staff out on adventures to gather everything you need. You are a Vampire after all, you can't go out during the day and get a nasty sun-burn now can you. So you send your poor staff out to do the dirty work for you!
The real interesting part is the adventuring screen, you equip your staff with whatever tools, skills and weapons required and send them on their way. It gives you a screen like this: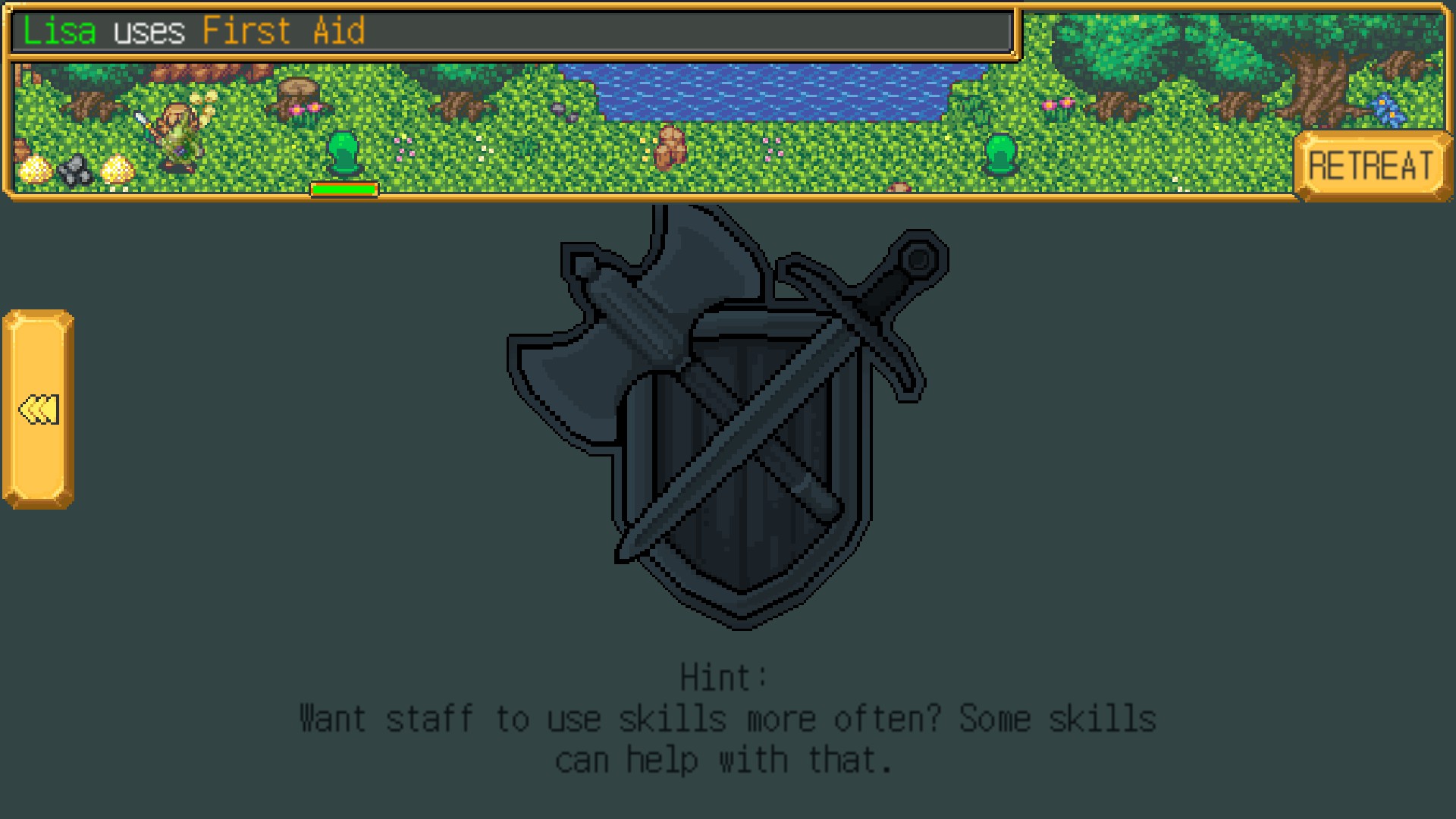 Your staff adventure by themselves, mine resources, do combat and you sit back and enjoy the show. It's much like one of those idle games in that respect. You can switch to and from this screen at any time to manage the shop, send more people out and so on. That screen does fill up as you send more people out, just to be clear.
One thing to note, is that the text is sometimes a little off. I've only seen it a few times, but they've used the wrong word or they've missed a word. Minor, but worth pointing out.
It's pretty low-budget, but it makes for a pretty adorable time killer. I actually kinda like it, as cheesy as it is it has a certain charm to it.
Find Weapon Shop Fantasy on
Steam
.
Hint: If you run out of money, keep clicking your pet.