The popular action platformer has undergone a massive rewrite since last year to remove the dependency on XNA and to add a host of improvements. It is now nearing completion and has been made available in an open beta on Steam.
They Bleed Pixels is presented as an animated gothic comic and looks stylish as heck. Gameplay takes place on expansive stages with tons of enemies, spikes and saw blades. Despite sharing some design sensibilities with Super Meat Boy and having solid precision platforming at its core, They Bleed Pixels adds its own unique flavor. And it offers something special with its slick and varied one-button combat system.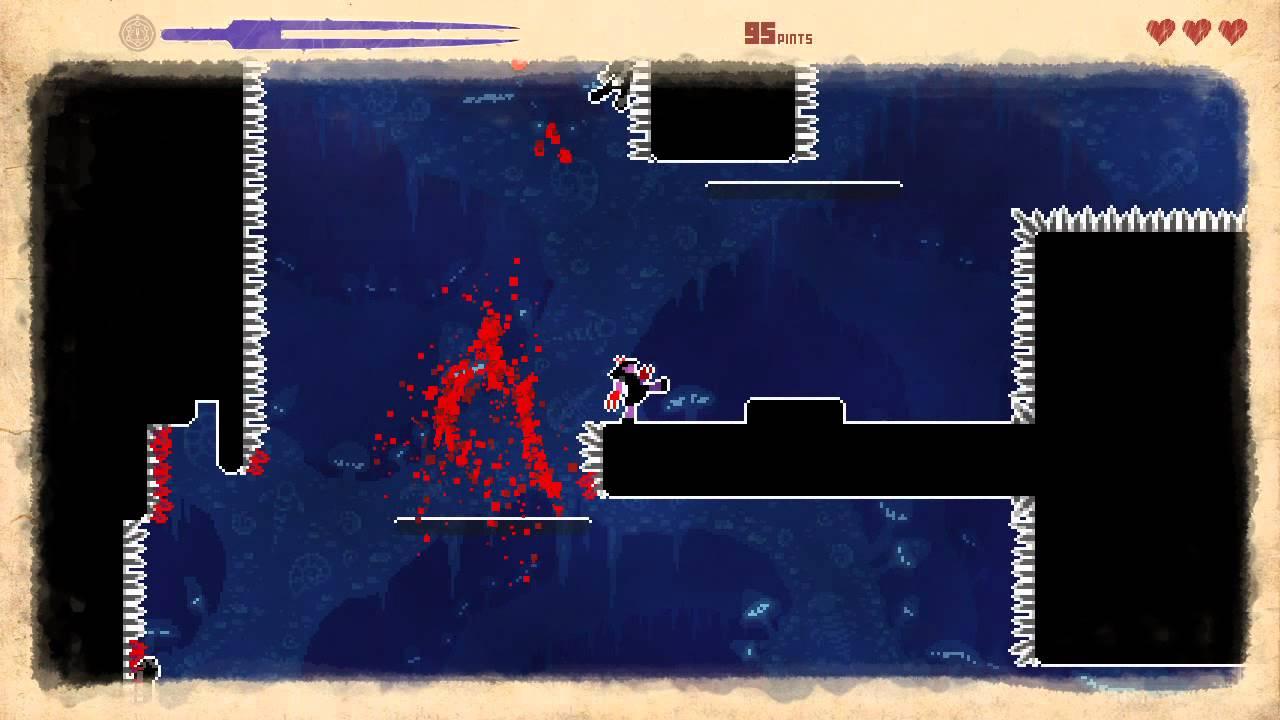 Last summer, one of the developers of two-man game studio
Spooky Squid Games
announced a
massive rewrite of the game
on the Steam forums for the game. In addition to a huge amount of improvements to the game, one of the goals of the rewrite was to allow easy porting to Linux and OS X. It's apparent that this has been an eagerly anticipated port, as both the rewrite thread and the
tech beta thread
has numerous posts by users looking forward to the Linux version. Including several familiar names from the GamingOnLinux community.
Yesterday porting machine Ethan "flibitijibibo" Lee
posted in the rewrite thread
announcing that he is handling the ports to Linux and Mac, and that he had builds working on his end. Earlier today, the beta was made openly available, and if you own the game you can opt into the beta by selecting the "techbeta" branch under the "Betas" tab in the game's properties. Flibitijibibo should be familiar to most Linux gamers for his
many ports
, including FEZ and both Escape Goats, and for his work on the XNA reimplementation
FNA
. He's responsible for some great ports, and if it was up to him, we could probably have every XNA game on Steam available on Linux
by the end of the year
.
About the game
(from Steam)
They Bleed Pixels is a fiendishly difficult action platformer inspired by H.P. Lovecraft and classic horror. Rendered in a distinct visual style that blends pixel art with paper and ink textures, They Bleed Pixels is a singular mix of intense platforming and fierce beat-em-up action. At the core of its fighting system is a simple one-button combat scheme with surprising depth and versatility. Button mashing is discouraged while kicking shadowy monsters into saws, pits and spikes is rewarded, thanks to a unique system that lets you earn and place your own checkpoints through stylish kills. The fancier your kills, the faster you fill the checkpoint meter.
Story:
When a young girl arrives at the Lafcadio Academy for Troubled Young Ladies, she's unprepared for the violent nightmares that plague her dreams and transport her to other worlds. Worse yet, her dreams are intruding into her waking life, slowly altering her flesh into the demonic form of her night terrors. Can she destroy the mysterious blood-soaked book that appears to be the root of her troubles or will her transmutation from girl to clawed horror become complete?
Key Features:
Extra tight controls: One-button attack system favors skilled combat over complicated combos and button-mashing. Super precise platforming controls let you stop and start on a dime while pulling off gravity-defying dashes and double jumps.
Eleven massive levels to fight through and explore, each with unique visuals and music. Unlock additional guest levels from indie game developers based on their own creations: They Bleed Ponycorns, They Bleed Stardust.
Unique checkpoint system rewards fancy kills with a save spot you can carry with you. Hold on to it for extra points or drop it right away to preserve your progress.
Becoming a monster stabbing master with individual level rankings, online leaderboards for speed and high score as well as over 100 skill-based achievements. There's lots to aim for after you've completed the game.
Lush pixel art motion comics tell the story a young girl haunted by eldritch nightmares.
Original electronic soundtrack by DJ Finish Him (aka Shaun Hatton) composed with synthesizers, unconventional instruments and gadgets often not meant for musical use.
I bought the game from
Steam
as soon as I heard it had been made available and have been playing it for a bit. The game feels great to play, and I haven't encountered any technical issues whatsoever so far. The game is also available as a collector's edition that includes the soundtrack, and might be worth considering if you enjoy great music that will get your pulse up.
If you're excited about this release and have gotten a chance to play it on Linux, don't forget that you can
submit a review of the game
to GOL. Or share your feelings of joy in the comment section below.
Some you may have missed, popular articles from the last month: