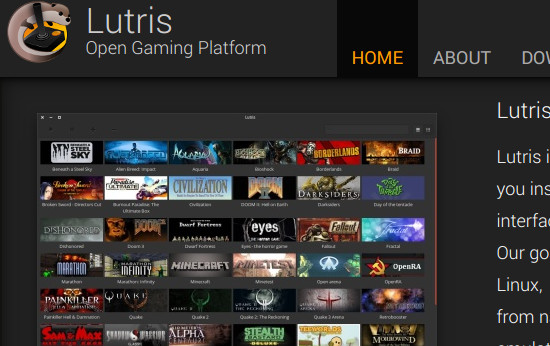 Lutris
is an interesting open source application to help you manage your games from different sources, and they have released a fresh batch of builds.
It's an interesting project, but is something so general to try to cover everything needed? I can understand the reasoning of wanting to have all your games to launch in one place, so it will be fun to see where the project goes.
On the menu today is version 0.3.5 and it's an interesting one, but not for big fancy new features, but for spit and polish.
QuoteIts a couple months late but it's finally here! Lutris 0.3.5! So what's new? What took so long? Well, feature wise, not that much is new. We took what we had in Lutris 0.3.4 and made it better: lots of testing went into this release and we tried to fix any annoyances we could find. The goal was to build solid foundations for things to come, and believe me when I say there are lots of them!
Have you tried it? Let us know what you think it's like.
Official About
Lutris is an open gaming platform for GNU/Linux. It aims at supporting as many games as possible thanks to emulators and providing a simple and reliable experience when installing games.
The project combines the lutris.net website, a Linux client and game runners which are provided by your distribution or by Lutris itself.