Proudly showing off its Game Boy aesthetics and high level of difficulty, Madcap Castle [Official Site] seeks to fill its own niche. I gave the game a whirl and have a few thoughts to share.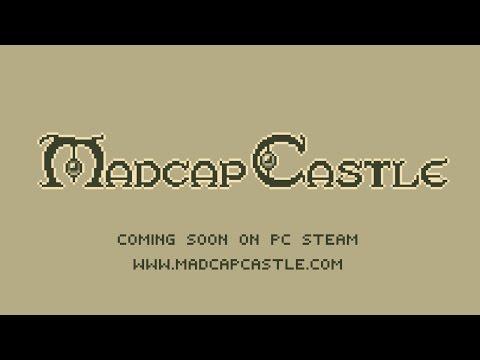 Note: Key provided by developer
If you were a mage, you'd likely think it would be easy to conquer any castle that you explored. Madcap Castle disagrees with that notion, making the main character a squishy and (almost) powerless figure that you move from room to room, trying not to trip over your feet and die. It challenges players with over a hundred rooms whereby you have to open the exit by solving some sort of puzzle and not getting killed in the process.
As you might imagine, there's a lot of ways that you can die. Cannon fire kills you, as do spikes and, of course, rats. Hitting switches and buttons to open that door becomes less a straightforward task and more an exercise in patience and some memorization. Each set of level has its own theme and gimmick you discover and, as you advance through the castle, you'll find that the game constantly keeps you on your toes.
I appreciated the variety as well as the clever use of spells that you pick up for some levels but that's about the extent of my appreciation for the gameplay mechanics. I enjoy the occasional challenge in my games but I found that often the levels became tedious as you easily died over and over again before getting that perfect run. I know, I know, some people really enjoy doing things by rote and depending on muscle memory but I happen to think that if you're going to do a puzzle platformer you should give the puzzles more breathing space so that they really stand out.
Weaving between cannonballs and bullets is fine some of the time but actually thinking about the solution to a given room instead of just reacting to changing circumstances would have made the experience better for me. You can expect to die a lot if you're not the twitchy-fingered kind of person and there's little payoff other than getting to the next room with the next challenge. There's no real story to speak so it's a game that's carried on by the weight of its simple gameplay alone.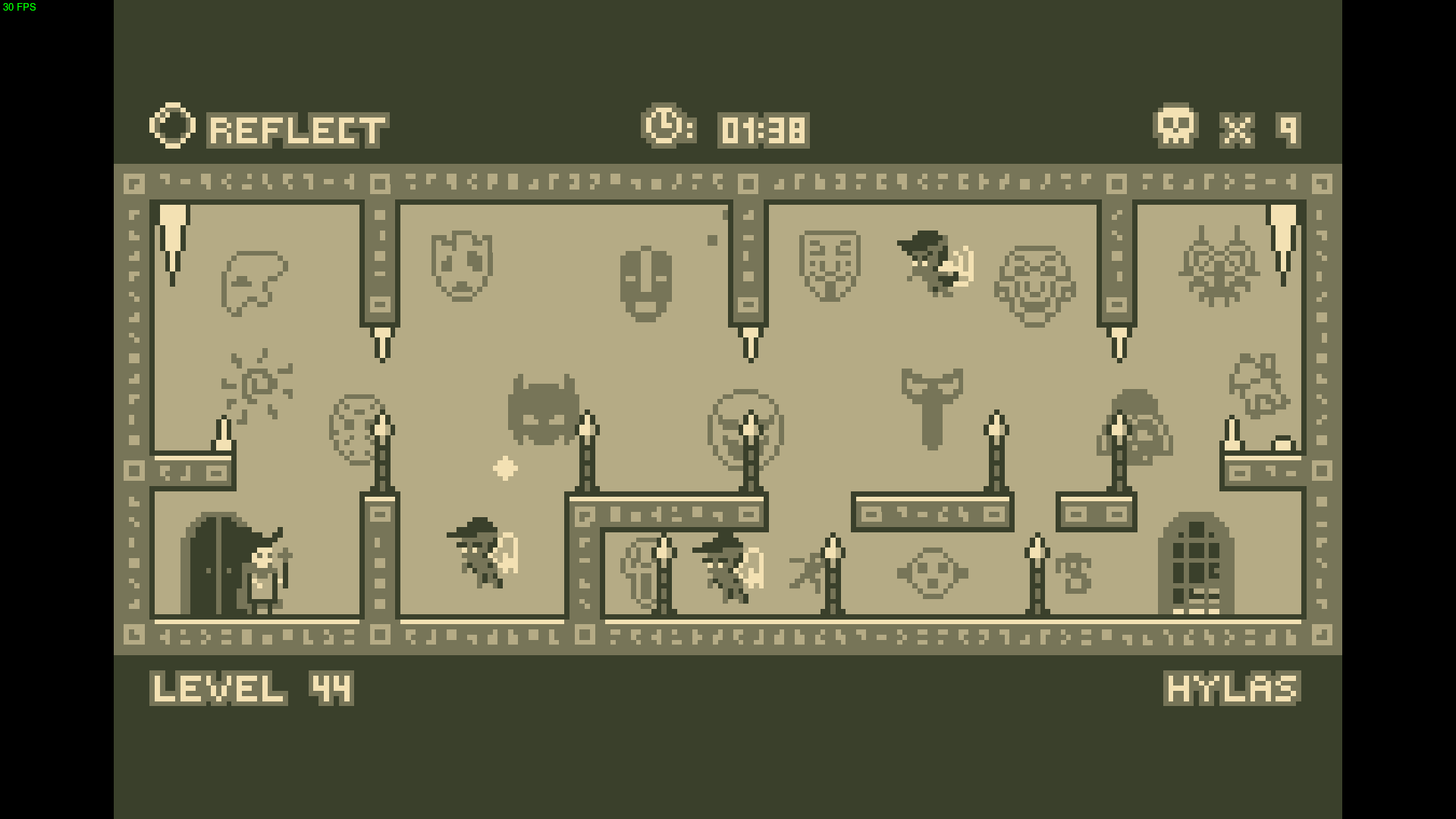 As you've no doubt seen from the screenshots, the game has a distinct visual style. Just like a Game Boy game, the game's palette is limited to four shades that make up the bulk of the graphics. I'm normally all over well-done retro and pixel art, but I wasn't very impressed by Madcap's choice of look. It's not sharp or high definition nor does the lo-res blocky style actually do much in terms of driving forward the gameplay. It's not even a matter of lack of nostalgia on my part—I spent countless hours enjoying things like Wario Land and Pokemon back in the day—so I definitely have a soft spot for those looks. It's just that I think the game would have been better served with a look that was less drab and repetitive.
On the technical side of things I had to run the game with:
LIBGL_ALWAYS_SOFTWARE=1 %command%
This launch option was necessary on Steam due to issues with Game Maker titles and Mesa drivers. It's not a game that requires hardware acceleration so running it with just my CPU was just fine.
In the end, I can't say that I hated Madcap Castle but rather it's not something that I could recommend to a general public. Even in the niche of retro platformers, it's not something that's easy to love. The controls are sometimes less than precise and the need to do rooms over and over again until you get them just right can be agonizing. It took a lot of willpower for me to keep at it and clear stage after stage. Still though, if you are looking for something that mimics the old-school experience while providing its own twists for puzzles, it may be worth checking this one out.
You can get Madcap Castle on Steam.
Some you may have missed, popular articles from the last month: