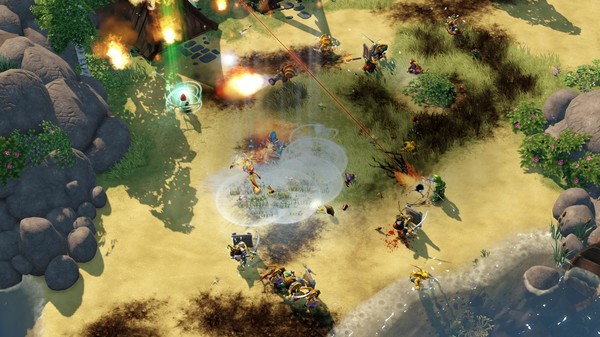 Just a heads up guys, Magicka 2 looks like it could land on Linux this month. A developer mentioned it's undergoing final bug fixes and performance improvements. Their communication with the community on this has been nothing short of excellent, and it's really nice to see them being so open about the ports development.
On the 25th of September a developer said this (more recent posts below):
QuoteI thought I'd give an update on the progress of the Linux and MacOSX ports. We're currently doing final bug fixes and performance improvements for the release.

The Linux version has been tested on Ubuntu and SteamOS but it should run any system with an X11-compatible windowing system. I believe that the recent Mir and Wayland have this compatibility but we haven't been able to test this yet.
If you are interested in the technology, we use the GLFW library for windowing and OpenAL Soft with ALSA and Pulseaudio support for audio. We build the application with static libraries as much as possible with the hope that the Linux version can run on all kinds of distros and setups.
Sounds like they know their stuff. Their attention to more than just Ubuntu is admirable too.
The developer also shared this screenshot: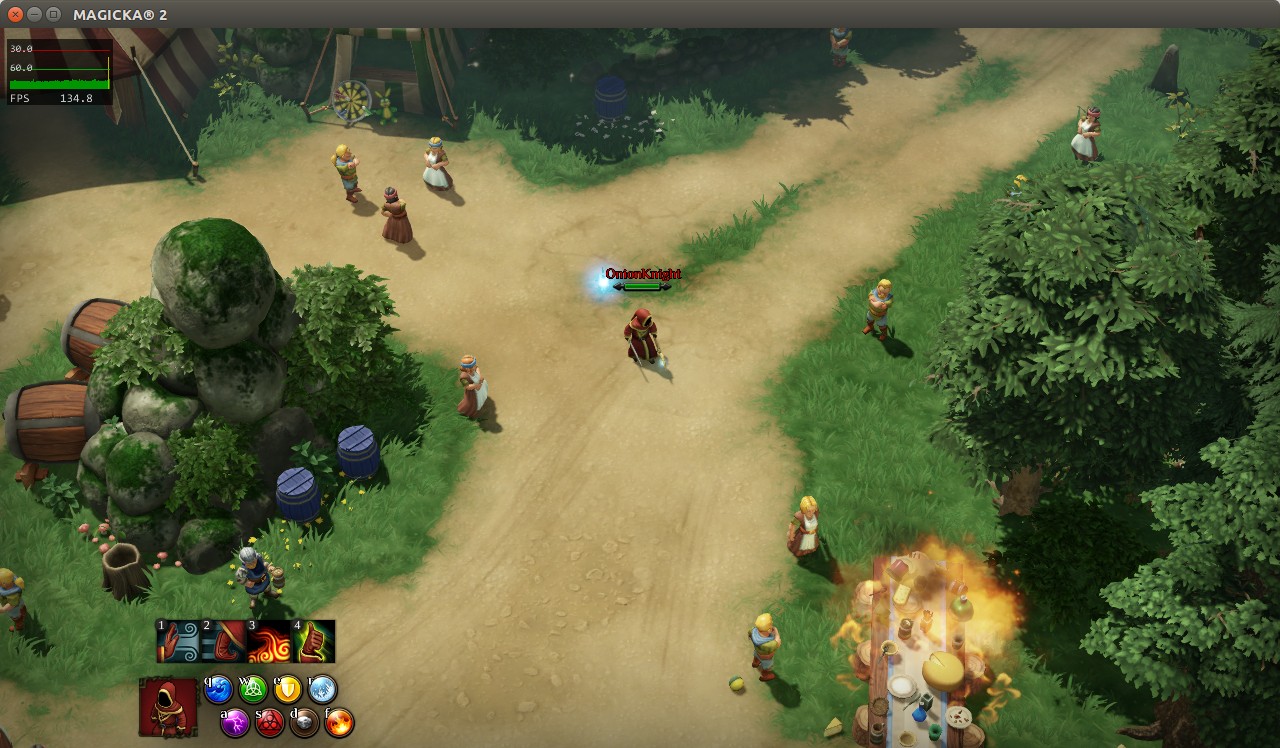 They have also worked on gamepad support for us too (
source
):
QuoteAbout controllers, we currently support Xbox 360/One, PS4, Logitech F310, Nvidia Shield as well as any controller with the same underlying button/axis mapping as an Xbox 360 controller for Linux/MacOSX. We've tried implementing support for the most popular controllers as well as whatever we have lying around in the office.

Unlike Windows there's more controllers supported out-of-the-box, but on the other hand there is no Xbox 360 Controller Emulator for Linux/MacOSX so we have to manually patch in support for new controllers.
The mention of the exact Logitech model I have pleases me greatly.
It looks like it may work on open source drivers, as they have done their own testing involving MESA. In addition they have just changed over to SDL now too, this is from a
more recent post
:
QuoteWe have done tests using the open source MESA drivers and it has worked well. One computer had an issue because the FXAA shader used some extensions that weren't supported on that setup. If that happens you could disable FXAA. We haven't had any issues with the proprietary Nvidia drivers. Still trying to dig information about the AMD testing.

I'd also like to mention that we have switched from GLFW to SDL because it fixed a few issues. This means we also have better game controller support now. The game will be shipped with a pretty extensive list[github.com] of controller configurations. If you can't find your controller there it is supposedly possible to setup a config from within Steam that you can paste into this file. I should add that this applies to Linux only. The controller config linked also includes MacOSX and Windows configs but currently we are not using SDL for input on those platforms.
This is good, as I find SDL much nicer with gamepads and multiple screens than GLFW.
Check out
Magicka 2 on Steam
. Please don't buy it before the actual release.
Some you may have missed, popular articles from the last month: