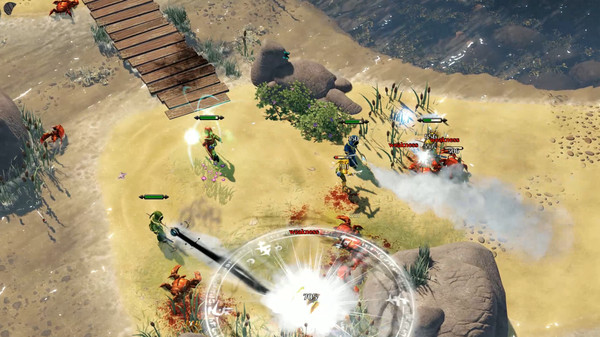 Oh man, what a day. First Insurgency, and now Magicka 2 both being in Beta for Linux. Update: It's now downloading.
My brief initial thoughts
I've managed to get a few minutes testing, and it seems to all work fine. With all settings on maximum in the tutorial area I was getting 150+ FPS with smooth feeling gameplay.
It picked up my Logitech F310 gamepad and works perfectly so far too, so that's always a bonus!
More full thoughts when I've played more, but at least I can now confirm for me it works very nicely.
Announcement
here
:
QuoteHi folks!

If you are a Mac OS or Linux user we are happy to say that you can now take Magicka 2 for a spin on your OS of choice!

Simply run the app "Magicka 2 Spell Balance Beta" from your Steam Library using your preferred OS and it will install accordingly. That particular branch is a "live" Dev environment where we are also testing goodies that may appear in future patches.

Let us know how you get on!
About the game
(Official)
The world's most irreverent co-op action adventure returns! In the next chapter of Magicka, players ascend from the ruins of Aldrheim to experience a Midgård almost wiped free of Wizards after the Wizard Wars, with the few that do remain having either gone mad or extremely hostile toward all others.
To rid the world of evil, again, up to four Wizards, and their guide Vlad, will traverse Midgård armed with the next iteration of the famous Magicka dynamic spellcasting system, as players reprise their roles as the most overpowered, unpredictably funny Wizards ever known to fantasy!
Find
Magicka 2 on Steam
.
Some you may have missed, popular articles from the last month: