Make Sail [Steam, Official Site] is a game about building boats and adventuring across different islands, it's now in Early Access and here's some initial thoughts.
Disclosure: Key provided by the developer.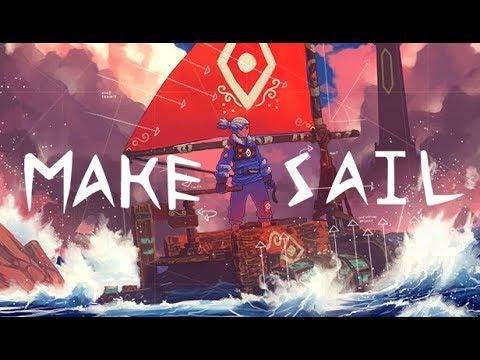 I will not give it a full review right now, since it would be quite unfair since it's early on in development. However, here's some early thoughts.
I've actually had access for a little while, but I wasn't able to get a lot of testing done previously due to input issues and poor performance (some of you may have seen it on a recent livestream from me). The developer quickly acted on my feedback, so the released build is a massive improvement. Performance has vastly improved, although there's plenty of room for more optimizations and input is a lot better.
One issue I do have with it right now, is the wonky camera movement. Sometimes the camera rotation seems locked to an extremely small area while you're walking, which I've given the developer some feedback on.
The camera controls while building your boat also feel really unnatural. It's right mouse to rotate, but then middle mouse to shift the camera position. I'm very much used to right mouse button to pan it around, with WASD for camera movement, it just feels extremely weird with their current setup. I might be in a minority there, but it's how other games tend to do it and it does feel better that way.
Most of my time has been spent battling with the wind, attempting to reach the other islands. I'm not having a huge amount of success, but it's fun to fail. I've been pushed backwards, capsized many times, run aground with pieces falling off and so on.
I love the gif feature, so you can see just how much of a failure I am:
What's nice to know, is that some of the development is actually done on Linux. The developer is not just a fan of Linux, they told me they're actually a long-time Linux user.
You can find Make Sail on Steam. It's a little rough, but it's extremely promising. Great style and presentation, a real joy for those who like exploration. I'm looking forward to seeing how they intend to expand on what they have!
Some you may have missed, popular articles from the last month: