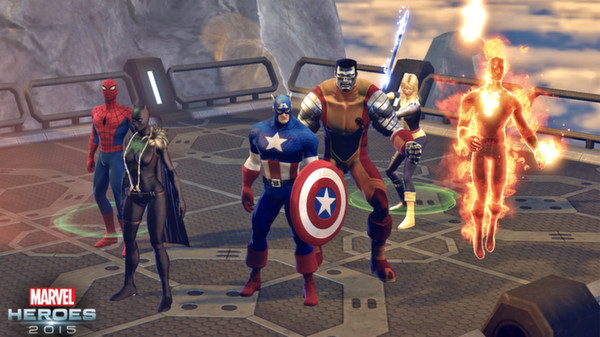 My spidey sense is tingling.
Marvel Heroes 2015
a free to play MMO Action RPG looks like it will be coming to Linux thanks to info taken from the excellent SteamDB.
QuoteChanged Depots
226322/config/oslist: macos
226323/config/oslist: windows
226323/name: Windows Marvel Heroes
226324/config/oslist: linux
226324/name: Linux Marvel Heroes
226325/name: OS Independent Data Marvel Heroes
Source
We have reached out to the developer for proper confirmation, but this is exciting as Marvel is a big and popular franchise and something I am also personally interested in.
About Marvel Heroes
Marvel Heroes 2015 is the Marvel MMO ARPG that you have been waiting for! Play as Iron Man, Thor, Wolverine, Hulk, Spider-Man, Captain America and many more as they team up to try and stop Doctor Doom from devastating the world with the power of the Cosmic Cube. Marvel Heroes 2015 features a deep leveling system unique to each Super Hero, diverse locations set across the expansive Marvel Universe, a robust crafting system, action-packed player-versus-player (PvP) and much more.
Marvel Heroes is a free-to-play Massively Multiplayer Action RPG for PC created by David Brevik, the visionary behind Diablo and Diablo 2 with an extensive original story crafted by Marvel super-scribe Brian Michael Bendis.
UPDATE
: It seems it's not a sure thing right now, but I will be kept in the loop by the developers. Hope for the best on this one folks.
Some you may have missed, popular articles from the last month: