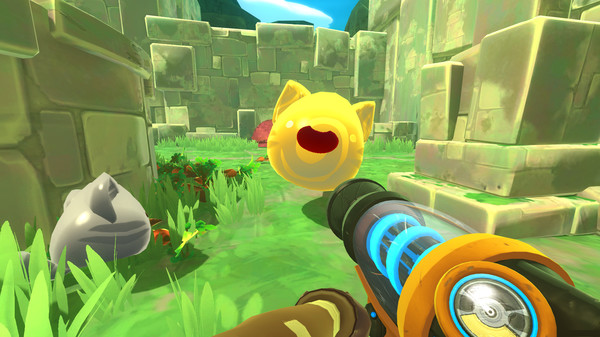 Slime Rancher [
Steam
,
GOG
] is a fantastic game, both for adults and children and I personally love it. This new update introduces more ways to spend your monies. See the
full release notes here
.
The first big new feature is
The 7Zee Rewards Club
, which for large sums of in-game money it will allow you to unlock various rewards. You can gain access to visual upgrades for your ranch, colour customization features, slime toys, and more. It has different tiers of unlocks to go through, the later ones requiring vast sums to unlock.
You can unlock
Slime Toys
, which act like the music box to sooth your slimes. It sounds hilarious, as I already find the slimes amusing, but seeing them holding little toys sounds even more so.
You can also now unlock a big new area called
The Docks
, to expand your ranch even further. With the last few patches the map was already pretty big, now it's really quite huge!
The best though, is the
Gordo Snare
, which will allow a patient slime collector to catch one of those massive slimes!
Easily one of the best games in Early Access right now.