I was sent a key to Dark Horizons: Mechanized Corps [
Steam
] from the developers and I came away pretty impressed with it.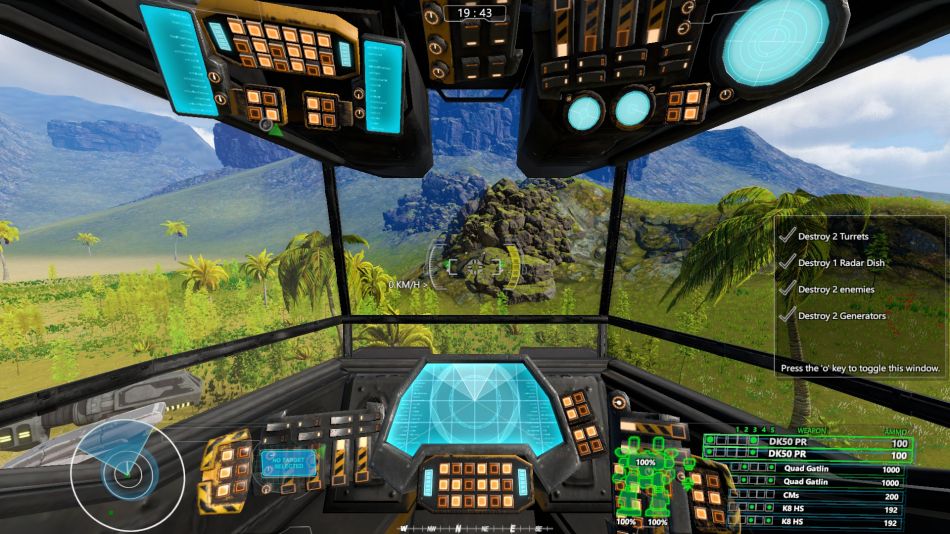 The Linux beta can be accessed by anyone on Steam, you just have to own a copy and opt-in to the Beta, no password is required.
I should note, that the game as a whole is early in development and their Linux support is brand new too, so there may be a number of issues.
In comparison to Heavy Gear Assault, another mech game that supports Linux that's in Early Access, Dark Horizons: Mechanized Corps instantly feels more accessible. The controls are easy and it actually has a reasonably quick tutorial for the basics.
The actual mech movement mechanics feel really good too, with the body rotating separately to the legs, with a button to quickly align yourself straight again. The wobble when you walk also looks great, it really gives the feeling of actually being in a mech unit. It feels heavy, like you're an actual pilot and not just a fancy effect.
It's obviously early in development (as
noted by the developer
), since checking out some of the missions shows how poor the AI is right now. They will stand still, fire at nothing, but at times they do sort-of wake up and realize what they're doing and it is fun when you're in a battle.
A reasonably impressive slice of a mech game that could end up being quite fun, but for now it's mainly a test release while they hammer out the technical details. Due to how early it is, I would only recommend picking up a copy if you seriously want to support the development as content is very limited.
Some you may have missed, popular articles from the last month: