Megaquarium is a really lovely building game and the latest update has expanded a number of features, including the ability to fully customize how you play it.
From now, if you choose the sandbox mode you will be able to pick things like unlimited money and having everything unlocked for a proper creative mode. There's also various quick preset options you can choose, as well as individually changing settings.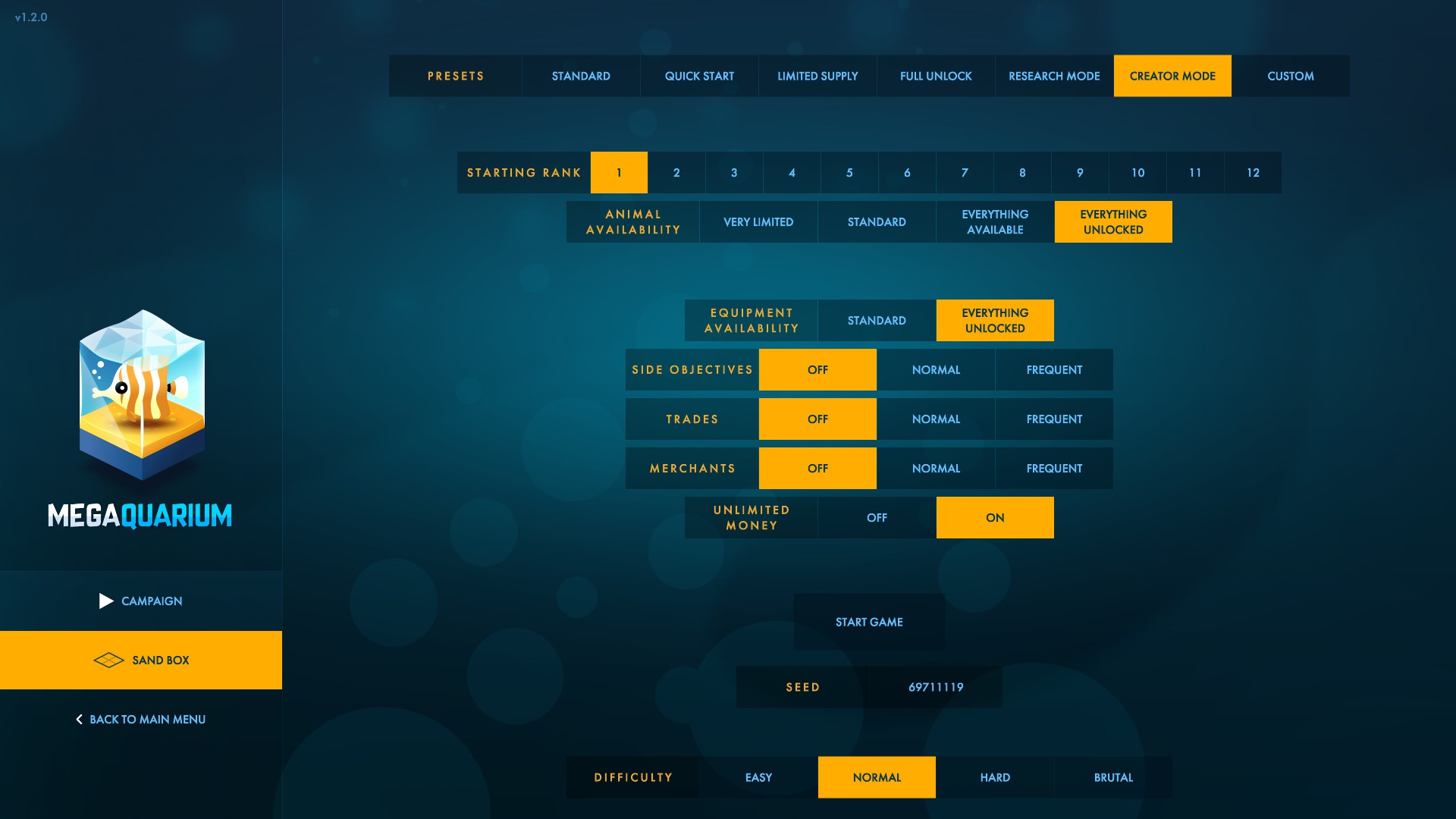 Not stopping there, you now have access to five new plants to create more varied fish tanks. Today's update adds in Velvet Horn seaweed, Shellweed, Sea Grapes, Rubberweed and Chain Halimeda. Some of the existing plants were rebalanced, so the differences between each of them is a little more drastic to give them all more of a purpose.
There's also now an in-game search menu so you can quickly and easily find whatever you want to build or add into your aquarium. It has a handy feature built-in, allowing you to search using special filters too like this to find bigger creatures: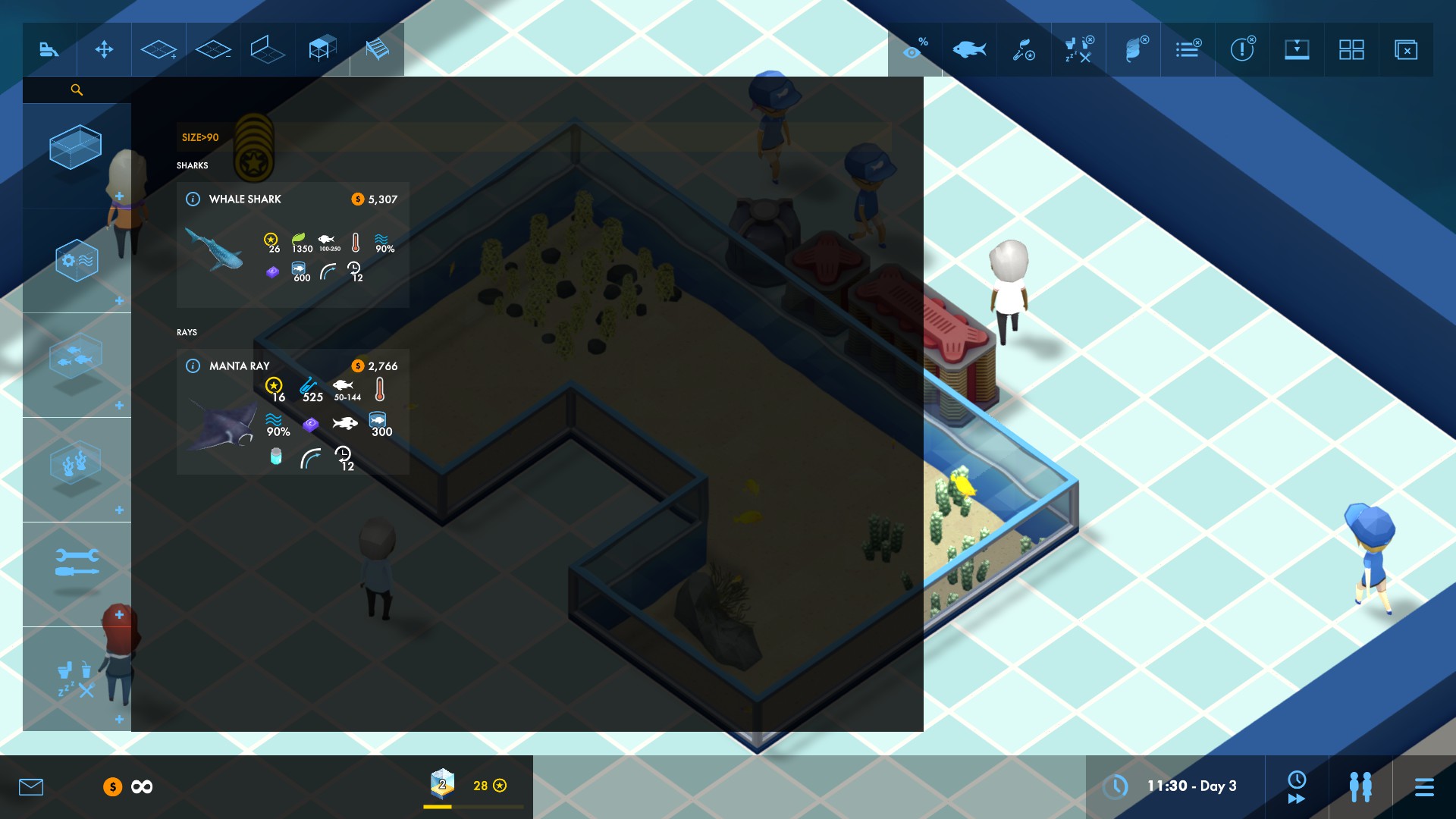 Such a wonderfully relaxing game, I've lost days to this one. The UI is so amazingly clear and easy to use it's a breeze to play. Being able to be fully creative with it, might just make me play it even more. Really happy to see this one continue to get more to build with each new update.
You can find Megaquarium on Humble Store and Steam.
Some you may have missed, popular articles from the last month: