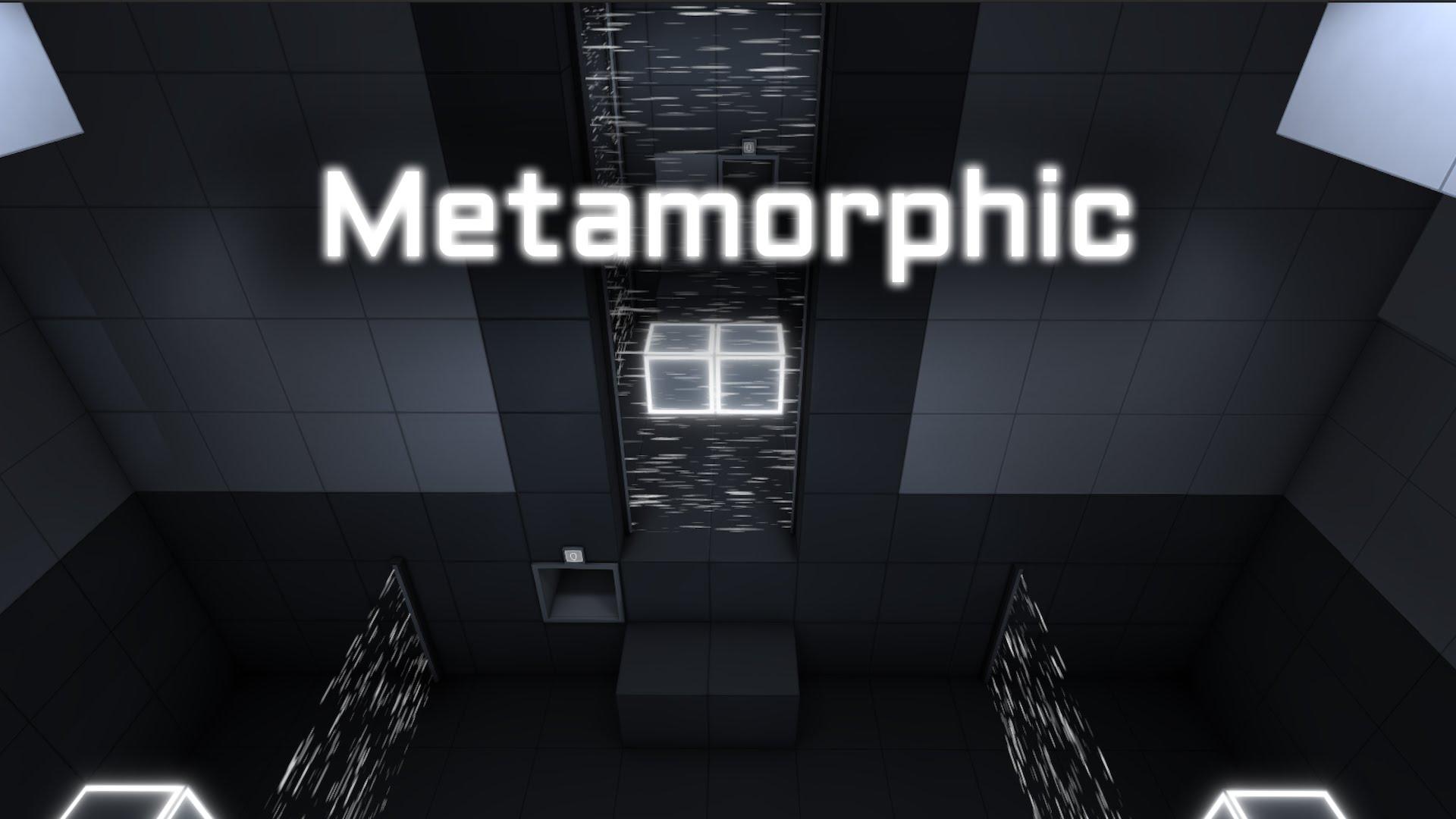 Metamorphic
was sent in by the developer for me to check out, they claim it's inspired by games like Portal, Minecraft and Mirror's Edge.
I had some initial weirdness with the game starting on the wrong screen and not being able to use the mouse, but after relaunching it was fine. Typical Unity engine weirdness I'm putting it down to. It doesn't seem to have any resolution options in-game, and the only graphical option is picking how much anti-aliasing you can have. So options are limited.
It's a physics-based puzzle game, which I never used to like until I properly tried out Portal and Portal 2 and they sold me on the genre. So it's always fun to see what other developers can do.
You can see it has very clear inspiration from Portal, it even has the field you pass through at the end of a level. Instead of taking a lift like in Portal, you take a train. Then there's the gun you hold, but it deals with blocks instead of portals, so there comes the Minecraft inspiration.
Even though it's heavily inspired by other games, it comes across as quite well executed and rather clever at times. It confused me a on a few levels (but not for long) and I enjoyed the challenge. It's a game that makes you think for a bit outside the box, but it's not too hard.
The only part that didn't feel right is the movement. The mouse feels a bit floaty like there's some acceleration being done to it and the character slides a bit, but other than that it's great.
Well worth checking out if you're a puzzle fan in need of something challenging, but not mind-boggling.
You can find
Metamorphic on Steam
right now.