I've been testing out 'Mini Thief' [
Steam
], a 2D game about robbing people and hopefully not getting caught. The question is as always: is it worth your bucks?
The game released for Linux back in June 2016, but I wanted to give it a while to mature a little.
It is a pretty cheap game, so don't go into it expecting too much from it. It's actually quite a fun idea though, as you go through increasingly difficult levels trying to rob people and get rich quick.
As you progress, you will need to go to your local pawn shop and buy extra gear to overcome obstacles. You have trip wires, cameras, dogs and other nuisances standing in your way of getting rich.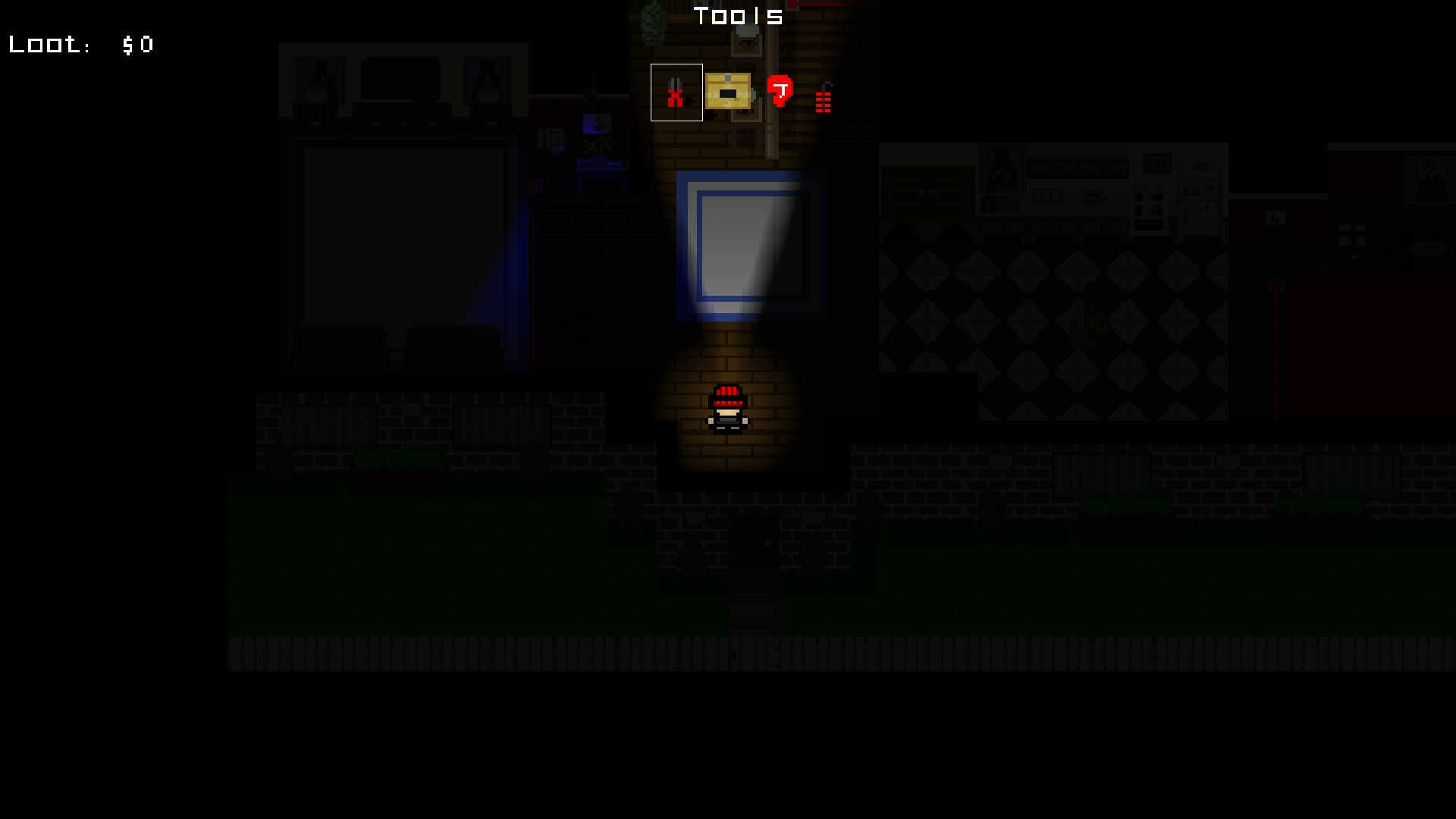 The main objective of every level is to find a key to unlock the safe, and then make a hasty exit. Along the way you search cupboards and other objects for loot, like watches or cash which you can use in the pawn shop mentioned above. It's fun, as you may not have the equipment you need to get to the safe, so you might need to escape while you can to save up for the needed equipment. You can also re-visit previous houses to gain more cash too.
If you make too much noise or trip an alarm, the owners will come home and you will need to hide. It made me a panic a little the first few times this happened and it was a little exciting.
It has online play, but I have not been able to test that yet. It doesn't use a lobby system, so you need to directly connect to an IP address. I know, old school right? The online mode has one person setting up a house and the other trying to rob it. It sounds fun, so if anyone is interested I would like to give it a go!
It does have two issues I noticed: First, starting it in fullscreen gave it a tiny window in the corner of my screen. I had to turn fullscreen off and on again to make it properly fullscreen. I am sure issues like that will get fixed in time.
Secondly, it seems achievements don't unlock on Linux at the moment, but they should be looking into that as I bumped up the report on it.
The main thing I don't like right now is the same cut-scene every time I do a level. I would like to just go straight to the level and only have the intro going into the first level instead of all of them.
I've actually enjoyed it, so if you fancy a little challenge give it a go and tell me what you think!
Some you may have missed, popular articles from the last month: