The new week-long
Humble Indie Bundle
contains a good mix of previously bundled Linux games. If you missed out on these modern indie classics in the past, this is a good chance to stock up your game library while supporting the developers and charity. This bundle supports
Watsi
, which funds life-saving medical care around the world, and the
Child's Play Charity
, which aims to bring some joy into the lives of children in hospitals.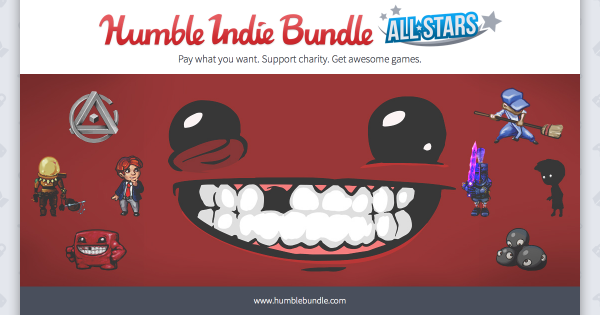 In the pay-what-you-want tier, you'll find construction puzzler
World of Goo
, along with the indie-hard platformers
Super Meat Boy
and
Dustforce DX
. If you pay above the average you get the collection of tower defence classics
Dungeon Defenders
and the genre defining puzzle platformers
Braid
and
LIMBO
. A dollar more will also give you the roguelike action platformer
Risk of Rain
and the surreal first-person puzzler
Antichamber
.
Paying a fair amount for these great games supports developers in creating more good games for us, and this is also a good chance to donate some money to two great charities. For some extra motivation in loosening the purse strings, note that the average Mac donation is above the Linux average. And we can't have any of that, can we?
The bundle launched on Tuesday, and will end in less than five days.
Some you may have missed, popular articles from the last month: