Some more sad news today folks, Trent from Nooskewl has made a blog post detailing why the currently open source game
Monster RPG 2
is to become non-free again.
QuoteLast year, on November 6th 2012, our Indiegogo campaign to free Monster RPG 2 ended and Monster RPG 2 became free and open source. Since then Monster RPG 2 has been downloaded a quarter of a million times for free, and the source code has been freely available under the most liberal license possible.

Unfortunately, while this campaign was great for gamers and for us to see such a great interest in the game, business-wise it has really hurt. Our estimate was that it would cost us about $1000-$1500 to operate the business for two years, but that was far off.

If you take only the expenses mentioned on the campaign page (which is fair, but inaccurate), we've paid $75/month for our server and $99x2 for iOS and Mac developer program certificates. On top of that, the perks cost us a lot at $740 when adding in $50 for each Code Monkey perk (which would amount to a $1/hour wage or less for many of them.) Add that up and you get $1838, about $300 more than we made from the campaign in just a year. If you're wondering about the server, we had to upgrade it due to the high demand, mostly from Monster RPG 2 traffic and downloads, from the $40 we initially set for it. This included upgrading to a 100Mbit connection which was and still is certainly needed.

I do regret that I was so far off in estimates, but I think everyone has got their dues from this campaign. Certainly 250,000 free downloads amounts to something as well. So with bills piling up again and no income to pay them (and no money left from the campaign,) I have decided to put Monster RPG 2 back on sale on the anniversary of the end of the campaign last year, November 6th 2013. The game will still be, and will hopefully always remain open source, but we need those sales to keep afloat while we make our new game (which by the way already has me about $10K in the hole in bank loans as well.)

I'm really sorry it has to come to this, I wish it didn't. Even though I'm sorry I don't feel like I've done anyone any wrong other than simple human error which we're all capable of. So if you contributed to the campaign, make sure you go download every version of the game so you'll always have free copies! I can't thank you all enough for your contributions and the joy it has been seeing so many people happily playing this game for free, but I'll try: Thank you all! I hope you understand.
Now I understand the risks with crowdfunding and can certainly appreciate it when things turn out more expensive when they seem, but I can see a few people being upset by this.
Some people after all did pledge in the hundreds (I pledged a few dollars myself) towards making it open source for it to now become non-free again.
The problem with this is that this could heavily backfire on Trent, if you look at his
Open Source page
he does specifically note that the game is currently under a "
Give it Your Own License, License
" which is quoted below:
QuoteThis software is distributed under the terms of the Give it Your Own License,
License, which gives you the right to re-license this software under any
terms, or any existing license, you desire. Your new license terms shall not
affect the license terms of any future licensee of the software, as distributed
by the original author, nor shall your new license terms act retroactively on
any prior licensee.
 
THIS SOFTWARE IS PROVIDED BY THE AUTHOR "AS IS". ANY EXPRESS OR IMPLIED
WARRANTIES, INCLUDING, BUT NOT LIMITED TO THE IMPLIED WARRANTIES OF
MERCHANTABILITY AND FITNESS FOR A PARTICULAR PURPOSE ARE DISCLAIMED. THE
AUTHOR SHALL NOT UNDER ANY CIRCUMSTANCE BE HELD RESPONSIBLE FOR DAMAGE CAUSED
BY THE USE OF THE SOFTWARE LICENSED HEREIN.
I am interested in seeing how this plays out since I have a copy of the source in my downloads folder which legally I could do anything I wanted with, so could you and so can he.
Trailer
- For those unsure what it even is.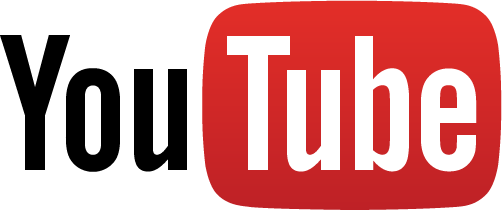 What are your thoughts on this, do you think it's acceptable or are you feeling it's a bit unfair? Let us know.
Update:
Trent has changed the title to now better reflect the changes on this "Monster RPG 2 Will Be Paid/Open Source On November 6th" so the title is less misleading.
According to Cheeseness who spoke to him Trent will charge for the game which will give you source code access, even though the
git repo
will remain open so you can still get it for free.