Thylacine Studios have announced the next generation of their monster taming RPG games with Siralim Ultimate, what's essentially going to be Siralim 4.
Already confirmed to be releasing for Linux, it sounds like it's going to be a huge improvement over the previous games. For starters, the graphics are getting updated with all original creatures from the previous games getting redrawn to be more unique and many other visuals will see a revamp like battle backgrounds.
The UI is also going to be overhauled, to make it more accessible and streamlined. The Siralim games have always been deep, full of options and things to do but the UI wasn't exactly the most inviting. With Siralim Ultimate they're adding in plenty of quality-of-life features such as on-the-fly sorting and filtering for all menus and more icons. Some examples below:
It's also going to be a lot more customizable. You're going to be able to collect not just monsters and items, you're also now getting the ability to customize your own castle. Thylacine Studios said there's going to be "thousands" of decorative items, different tilesets and more to make it how you want. They're also hoping to add the ability to visit other player's castles.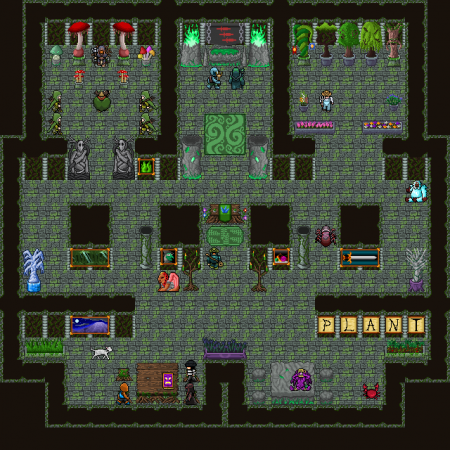 Pictured: Castle mock-up, click to enlarge.
They're also adding in 300 new monsters, 6 new realms to explore, a ton of side-quests, over 100 new spells to wield, a promise of "tons" of post-launch content too.
According to the developer, Siralim Ultimate has been in development for a long time. No official release date is being given, but they are planning to launch a Kickstarter in March next year with a Demo for backers, then later in June 2020 it should see an Early Access release on Steam. See the full announcement here.
You can find the previous games Siralim on itch.io/Steam and Siralim 2 on itch.io/Steam and Siralim 3 on Steam only. All three of them are highly rated and it sounds like Siralim Ultimate is going to be even better.
Some you may have missed, popular articles from the last month: