The first paid DLC is on the way for Dead Cells, with Motion Twin hoping The Bad Seed will help their spin-off company Evil Empire continue pushing out further free content updates.
Sounds like they've been seriously busy (announcement here). With The Bad Seed DLC releasing in "Q1" next year, they've said it will be around $5 and since they've been doing quite meaty free updates for a while, it seems quite reasonable. If things go well with this DLC, they said they're aiming for at least another two years of free content updates for everyone to the base game.
The Bad Seed will come with some new biomes, new monsters and a new boss to fight. This is what they stated on the Steam store page about the biomes:
The Arboretum: A relaxing and peaceful greenhouse inhabited by a peaceful clan of mushrooms, with an understandable desire to murder the Beheaded.
The Swamp: A noxious environment ruled by a band of tree dwelling mutans with pointy sticks, sneaky dart shooting frogmen and a bunch of deadly bloodsuckers.
The Heart of the Swamp: Domain of mama tick, if you've seen StarShip Troopers, you get the idea...
They've also released this very brief teaser to give us but a taste of what's to come in The Bad Seed: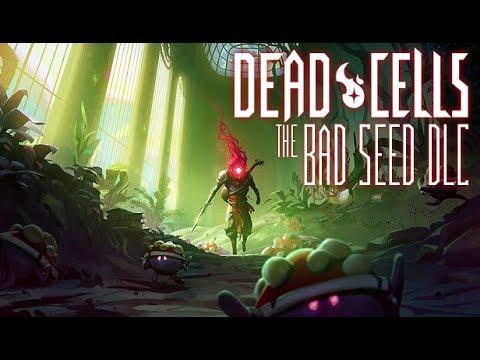 They also put up some bigger versions here of some images from The Bad Seed, in case anyone would like them as a wallpaper.
Also teased is a "little present" coming up around the holiday season this year. They said whatever this present is that "it's not quite finished and we didn't think we'd be able to pull it off, even though we've wanted to do it for ages, but we think you'll like it". So we're going to get another free update of some sort to Dead Cells soon.
Sounds like a lot more is planned too, as they touched on the BC1+ difficulties getting monsters that end up repeating a bit too much. So they're looking to do biome-specific beasties along with expanding the amount of secret areas and lore.
Want to grab a copy of Dead Cells? It's one of my favourite games easily. It's available from: Humble Store - GOG - Steam. You can also wishlist The Bad Seed on Steam.
Some you may have missed, popular articles from the last month: