Update
: Linux isn't planned until later,
I am not amused
.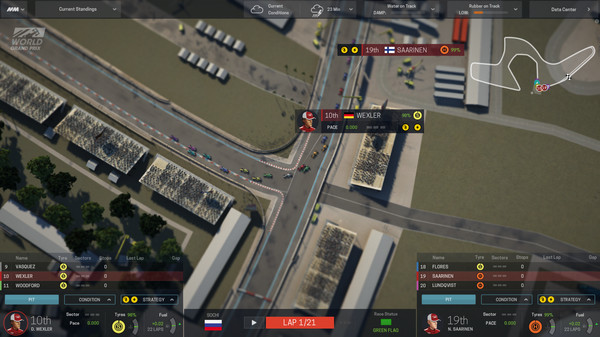 Just a little warning if you were thinking of picking up Motorsport Manager [
Steam
], the Linux version on Steam currently downloads nothing.
I am hoping they sort this out quickly, since it sounds like a really great simulation game to have on Linux. I was a massive F1 fan when I was younger, playing all sorts of games based around it on different platforms.
Hold off on purchasing it until the situation is resolved folks. Either wait for me to let you know, or if I'm asleep when they fix it someone in the comments will hopefully be able to tell you.
I reached out to the developer on their Twitter (where they never reply to me) and on the Steam forum, so hopefully they will at least see it in one of those places. I emailed them too, but they didn't reply there to me either before. My copy was personally purchased at release.
What annoys me, is that this is a reoccurring issue with so many games that come to Linux. I don't see why Steam allows a game to have a SteamOS icon, if the content isn't even linked to it correctly.
Not the best start for a game I was pretty excited about playing and writing about, but hopefully it will be polished enough when they sort this mess out for a decent review.
Some you may have missed, popular articles from the last month: