Update
: The developers have now had the SteamOS icon removed.
Update 2
: Valve removed the icon. I sent off an email to Gabe Newell and he forwarded my email onto another who fixed it:
QuoteHi Liam,

Thanks for your inquiry about Motorsport Manager. We've already corrected the situation earlier today and notified Sega this wasn't an appropriate use of the Store platform support icons.

For anyone that purchased the game prior to the change, I would recommend that they request a refund:

http://store.steampowered.com/steam_refunds/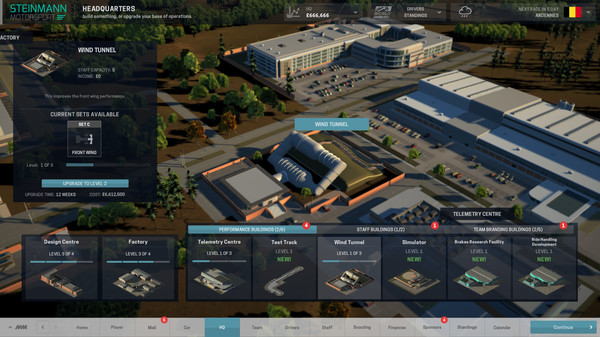 After purchasing 'Motorsport Manager' [
Steam
] at release, I was a bit confused as to why it had a SteamOS icon when it downloaded nothing. Sadly, it seems this is false advertising as the developers planned to release it for Linux later.
With no apology offered, the only response we have is from
this Steam forum post
:
QuoteHi guys,

As stated above - Mac and PC are out now and Linux will be following shortly with our first round of patches.
The "As stated above" comment refers to a linked post by someone else to their website, which contains information you would expect to see prominently stated on their Steam store page.
I can tolerate and understand mistakes (shit happens), but they offered nothing in the way of even the most simple of apologies.
I have requested a refund, as I think this practice should not be allowed. Having a SteamOS icon on Steam to me (and to everyone) means it has a SteamOS/Linux version available, not that it will have one in future. We all know how well that goes down sometimes, with repeated delays or versions never actually coming out for Linux. It also shows up on Steam's recently released list for SteamOS/Linux, which is obviously false too.
Update
: Steam gave me a refund.
I'm now not surprised they didn't reply to either my tweets or emails before or after release, if this is their way of doing business.
Despite all that, I still want to play the damn game. Right now though, I am just a very frustrated customer at poor customer service from both Valve and Playsport Games/SEGA for allowing this confusion to happen.
Some you may have missed, popular articles from the last month: