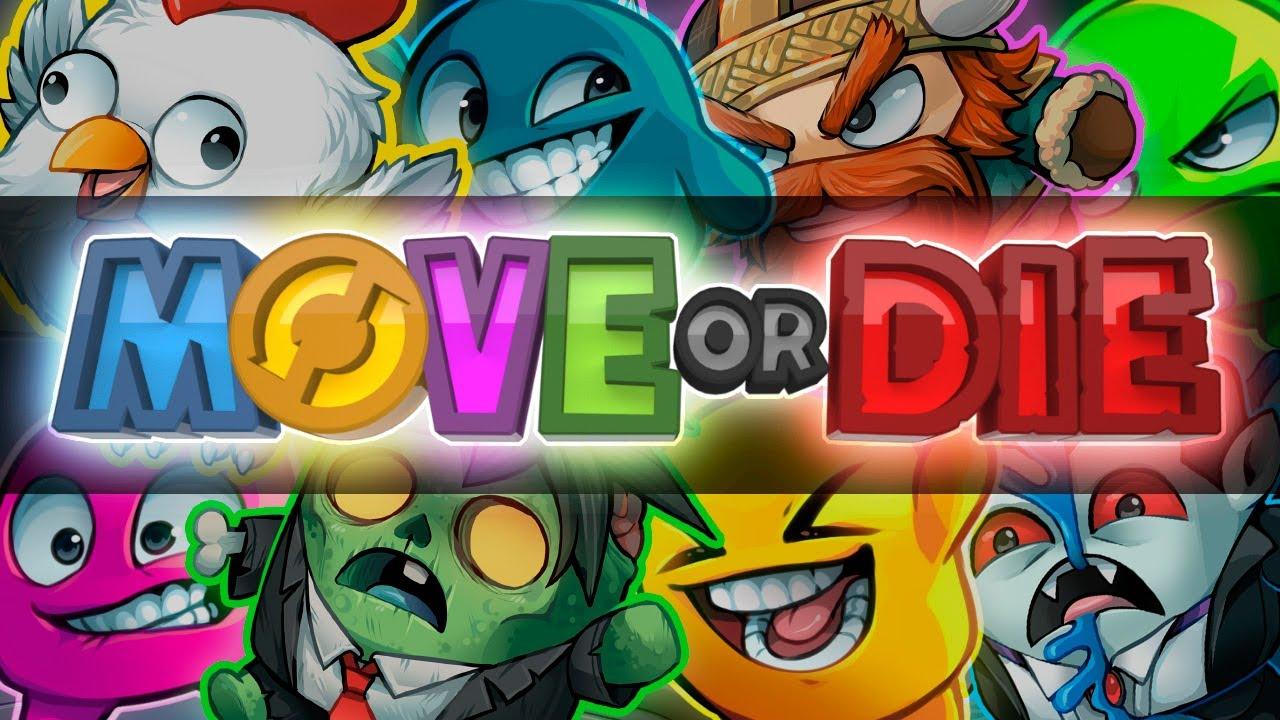 Move or Die is an incredible, funny and fast paced party game with a lot of mods and funny mutators. You can play local or online with up to 4 players. Steam Workshop integration for user created maps and character skins are available for local play only, while playing online you can earn EXP to level up your profile to unlock skins, game mods and extras.
The game has gamepad support, and so far I haven't seen too many bugs on the Linux version. There are some emoticon bugs while playing with gamepad, but that will hopefully get fixed and at least it's nothing gamebreaking, just a little bit annoying.
Updates are free once you have bought the game, which is really awesome! The developers do read in the forums and occasionally release new content based on user suggestions. Pretty nice in my opinion :D.



Gameplay-wise, you create a lobby for users to join and everyone selects a number (depending on the configured round length) of his/her unlocked mods to put them into a pool and play them in a random order. You have a life bar that shrinks when you don't move (jumping does not count as moving), while game mods are also played with this condition.
Some examples of mods are "spike ball" where you dodge a giant spiky ball, or "speedrun" where you have to reach the goal on the first or "fizzle" floors where you stand in a room full of platforms that disappear after they start to glow and you have to stay alive as long as you can.
Additionally, every few rounds a mutator is picked by a player. Mutators change the way you play the game by adding things like double jump, jet packs or reversing the "move or die" feature to something like "stay still or die" where you loose health when you run!
From the Steam description:
20 seconds, constantly changing mechanics and a lot of yelling. These are the keywords that perfectly describe a round of Move or Die, the 4-player friendship ruining party game where rules change every single round. Slap your friends' controllers out of their hands while playing on the same couch, challenge players online from around the world or pretend to practice offline with AI bots. Select what game modes you want to play from an ever-growing list of developer and community-generated modes, each with their own outrageous mechanics and level design crafted to promote hours of good old friendship-ruining fun.

Play online to gain XP and level up, unlocking awesome characters and game modes in the process, or try to work your way up the daily challenge leader boards where players go against AI bots in survival-like matches. As its name suggests, Move or Die forces players to take action. In fact, not moving literally makes your character explode. And, with just 20 seconds per round, Move or Die is a quick game to pick up, but a hard one to put down.
You can pick it up on steam.
Also you can check the official website.

It's a really cool game and you can always find someone to play online, hope I see some of you guys in there :).
Some you may have missed, popular articles from the last month: