Developer WayForward has been developing games for consoles for well over a decade, and have now released their first game for Linux on
Steam
. Many will know them for their remaster of Capcom classic
DuckTales
, and for their own IPs
Mighty Switch Force!
and
Shantae
. Mighty Switch Force! Academy appear to be their first game developed with third-party game engine GameMaker: Studio, however, so this release doesn't necessarily mean that we'll see more of their older games on Linux.
I've played a bit of Mighty Switch Force! Academy, and it seems like a game that is fun to play both alone and with up to three friends on the couch.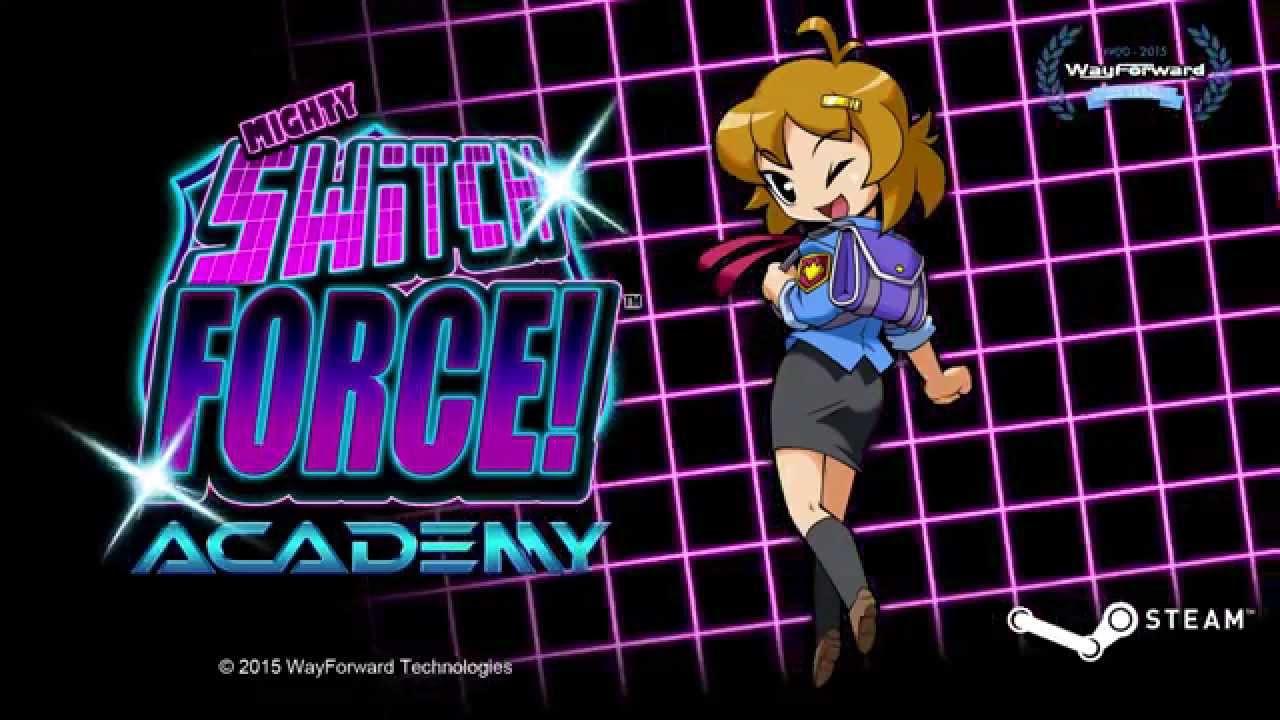 The game is set on stages filled with enemies and blocks, which are toggled between active and inactive states at the press of a button. You can shoot enemies, and when you press the button to toggle blocks, all blocks move at once. This means you'll often have to coordinate jumps and toggles, and while this works well with only one player, I haven't tried any of the multiplayer modes.
I found the default keybindings for keyboard controls a bit awkward, but it's possible to rebind controls. For some reason though, arrow keys are not supported, so I had to resort to the numeric keypad to be able to control movement with my right hand. The game also supports controllers, which you'll have to use if you want to play with or against friends, and it does feel a lot more intuitive to play with a controller, in my opinion.
Mighty Switch Force! Academy is available on
Steam
, and is 50% off for the duration of the winter sale.
About the game
Its training day for new recruits at Planet Land Police Academy, and no one is more eager to earn their badge than Patricia Wagon. But when her training module goes haywire, Patty finds herself at the mercy of holographic endurance courses-gone-wrong! These deviously designed drills were meant to push any cadet's skills to the max. But with the safety protocols disabled, Cadet Wagon will need to rely on her pellet gun and wits just to survive the day! The only means of escape is to pass the tests by apprehending simulations of public enemy #1, the Hooligan Sisters. Will Patty survive her trials and prove that this is the job she was made for?
As Academy Cadet Patricia Wagon, grab your pellet gun and take on brain-twisting puzzles so massive they span the entire screen! 20 all new puzzles and some twisted classics stages, all with a hectic cooperative couch-play option for up to 4 players to keep you and your fellow trainees in stitches!
Take on 20 all-new deviously designed stages!
Play alone, or with friends in 1-4 player co-op "couch play"!
Bonus Courses: 5 Classic Stages for up to 4 players
4 Player Versus: Duke it out in competitive arenas!
Includes Steam Controller Support
Some you may have missed, popular articles from the last month: