In Celebration of Violence [Steam] is a game about exploration and combat, lots of murderous combat it's also out of Early Access and ready for the masses.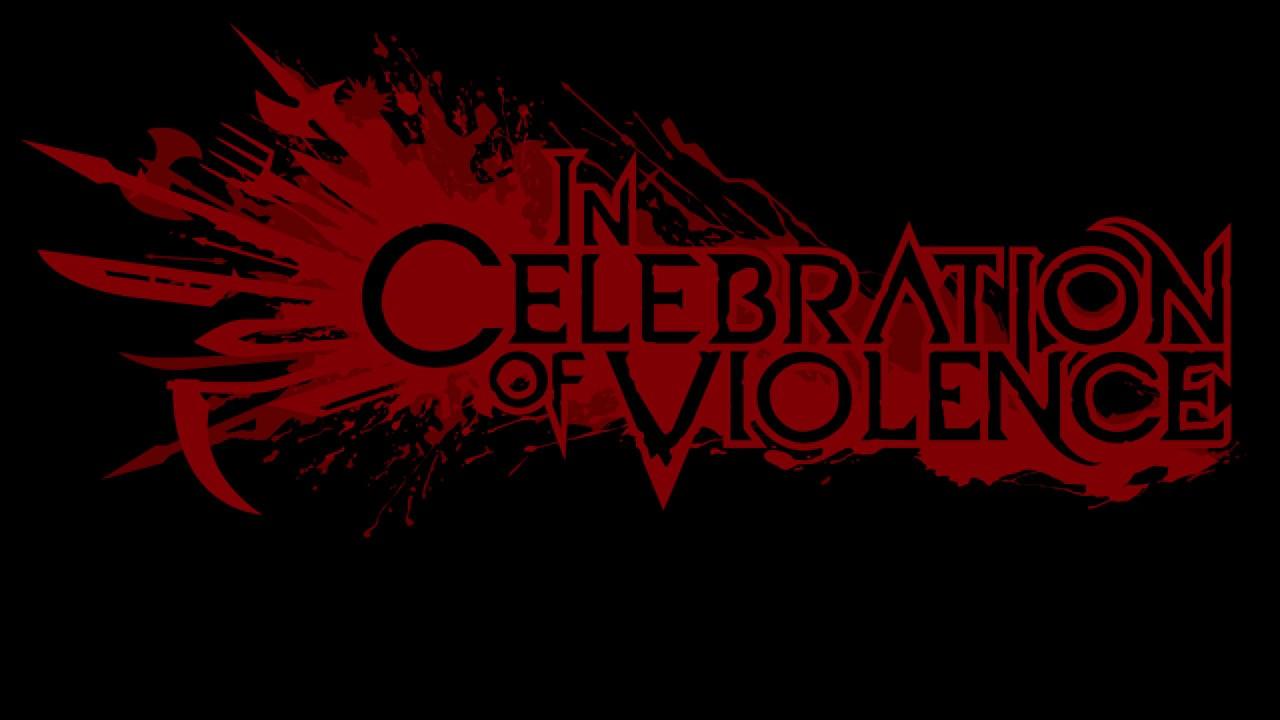 Since I last covered the game, it's improved quite a lot. There's now a starting area that actually tells you the controls, so it's at least a little bit less confusing for new players.
It's still confusing as a whole though, but that's on purpose. You're not supposed to understand what's going on, it's focused on making you explore, experiment and of course—being violent as hell. Everything is up to you to figure out, so that depends on how much you enjoy such open experiences.
Here's what the developer says about it:
This is like if The Binding of Isaac and Dark Souls got smushed together. And Rogue Legacy is is there too. Also Hammerwatch. The combat is weighty and deliberate, the story is vague and largely nonexistent. A successful run through one of the branching paths could take three hours.
I can confirm that the combat is indeed difficult, but it does feel pretty good when you get the hang of it. There's a real element of skill to it, with you needing to watch out for when to dodge, parry and attack. Being able to properly dodge an attack, to sprint up to an enemy and slice through them is incredibly satisfying.
It also seems that through combat and finding items, you gradually learn more about each of them too through the notes system: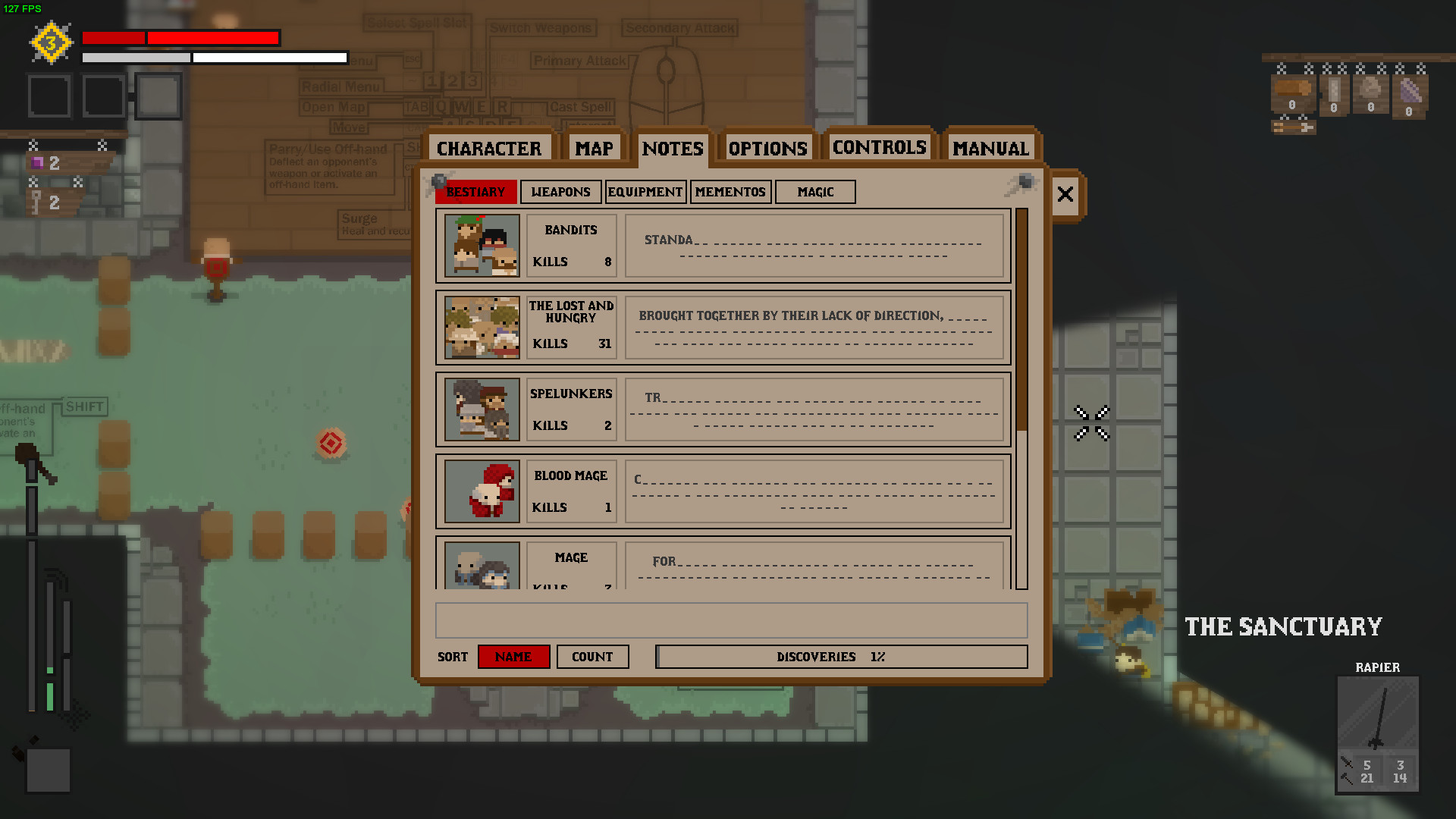 As you kill people and creatures, you pick up little experience gems which can be used at various points across the world. They might be used to buy items, unlock spells and loads more. I managed to use some experience gems from all my fallen enemies, to buy a "Grow Thorns" spell. What's curious, is that you need to also learn about the spells in the same way as everything else. You don't get told what it does or anything until you find more of it and keep using it to fill out your notes.
I've played multiple hours of it now and very slowly starting to piece together what I'm doing and it's been damn fun. Thankfully even though it's permadeath, you can keep experience points to boost your statistics when doing a new run. You also seem to unlock new characters as you progress too.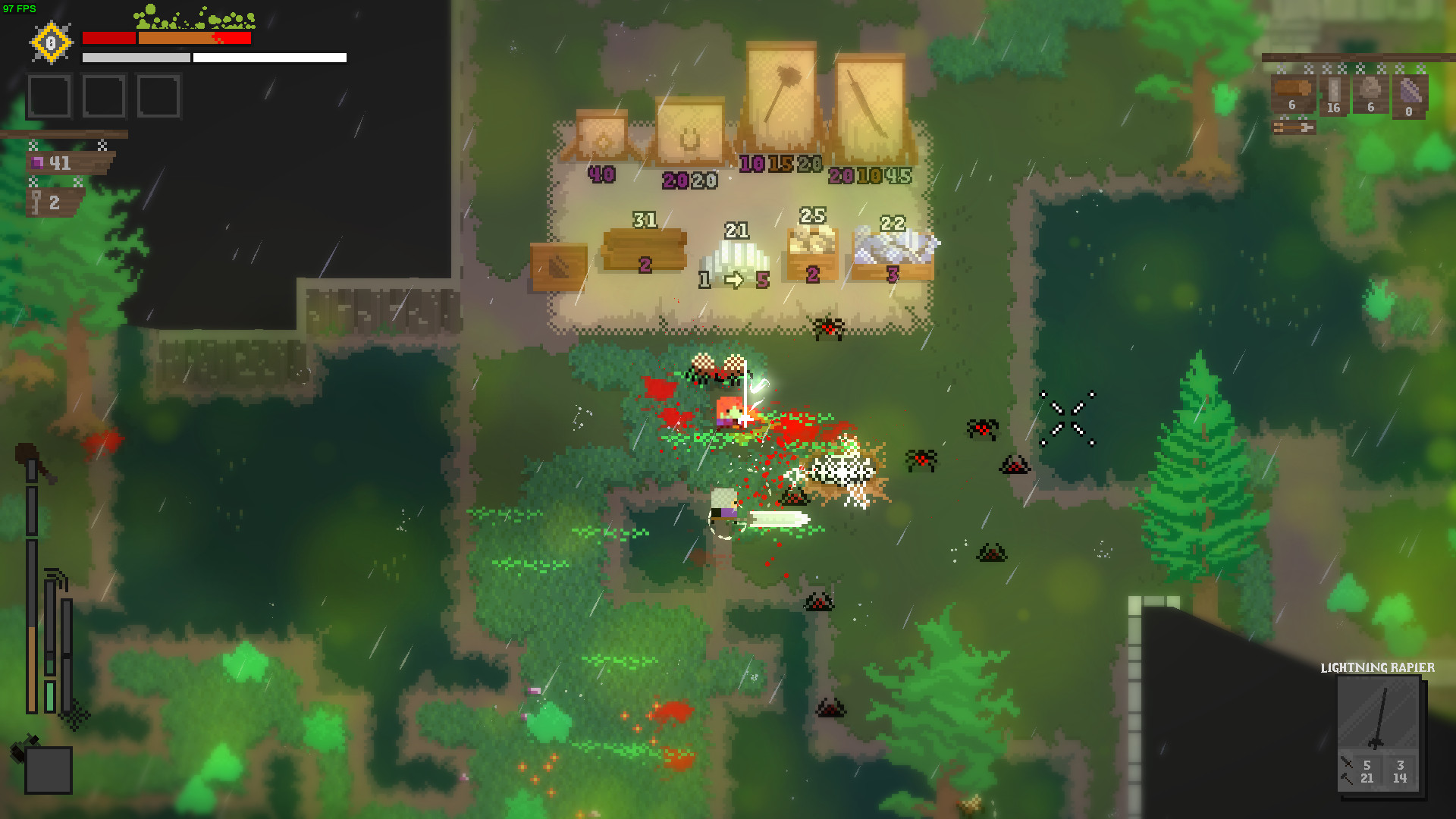 I managed to come across some sort of lightning bolt, when I picked it up it turned my Rapier into a Lightning Rapier—sweet! Suddenly my sword likes to smash lightning into people at random, and it seems like it spreads between enemies too, it's glorious! That was especially handy, since later I managed to find a pretty strong boss. After a painful battle, I managed to take them down which resulted in a nice longbow as loot, which would come in handy later on. A strange book also appeared which allowed me to record my experience, which meant all the gems I had on me at that moment, would be added to my stat boost experience when I eventually died.
There's just so much to explore and try to understand it's a little addictive. If you like tough combat, exploration and tons of things to figure out you can find In Celebration of Violence on Steam, it's also 25% off until February 22nd.
Some you may have missed, popular articles from the last month: