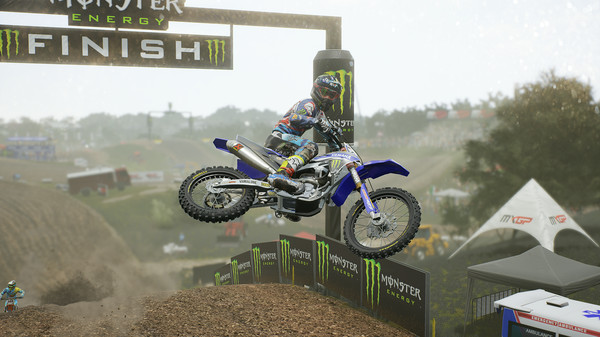 It seems
Virtual Programming
are porting 'MXGP3 - The Official Motocross Videogame' [
Official Site
] to Linux according to their website. The game was released at the end of May for Windows, with VP stating it's currently in an "alpha" state, meaning it might not even be close to releasing for Linux yet.
About MXGP3
QuoteExperience all the adrenaline of Motocross with the official Championship's only videogame! MXGP3 - The Official Motocross Videogame offers the most involving game experience ever, with completely new gameplay and graphics thanks to Unreal® Engine 4. Race on 18 official tracks and in the MXoN with all riders and bikes from the 2016 MXGP and MX2 seasons and be the first to experience the thrill of riding one of the 10 2-strokes available! Render your rider and your bike unique, with more than 300 official components for a complete customisation!
We could do with a decent Motocross game on Linux, something I'm itching to play, especially since the Linux port of
MX Nitro
never did happen.
However, something strange happened today with another port they claimed they were doing.
Virtual Programming also listed "A Hat in Time" [
Official Site
] as coming to Linux & Switch, see my screenshot below: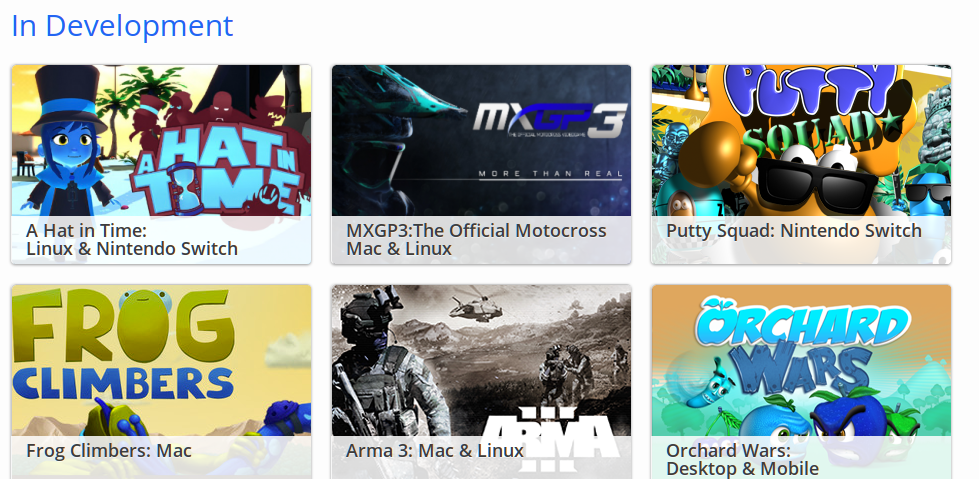 You can blame GNOME Screenshot for the funky colours, it has an annoying bug in the current version Ubuntu has.
The trouble is, I personally spoke with the developers of A Hat in Time, who've said they've never even heard of VP before. I asked VP in private, with no reply to me and then VP's website was updated quickly after with any mention of it removed. To be fair to VP, they haven't had a lot of time to reply, so I wouldn't say anything shady is going on at all.
It's possible VP have a deal with the publisher of A Hat in Time, Humble (who are doing Xbox and PS4) and it was put up too early. Even so, you would think the actual developers of A Hat in Time would know something about it. The developer said very clearly to me "We don't have any agreement for anything else and they aren't allowed to make those without us".
Awesome news about MXGP3, but this issue surrounding A Hat in Time is strange indeed. Hopefully the issue will become clear in time, but I don't see Virtual Programming putting something up that hasn't somehow been agreed on already.
Some you may have missed, popular articles from the last month: