With MXGP3 - The Official Motocross Videogame now on Linux from Milestone S.r.l. With porting from Virtual Programming, I took a look. Note: Copy personally purchased.
As the first game from Milestone to land with Linux support, it didn't get the best start. For a day it didn't work for anyone and after that it crashed quite often. It was quickly fixed up, so thankfully it does work fine now.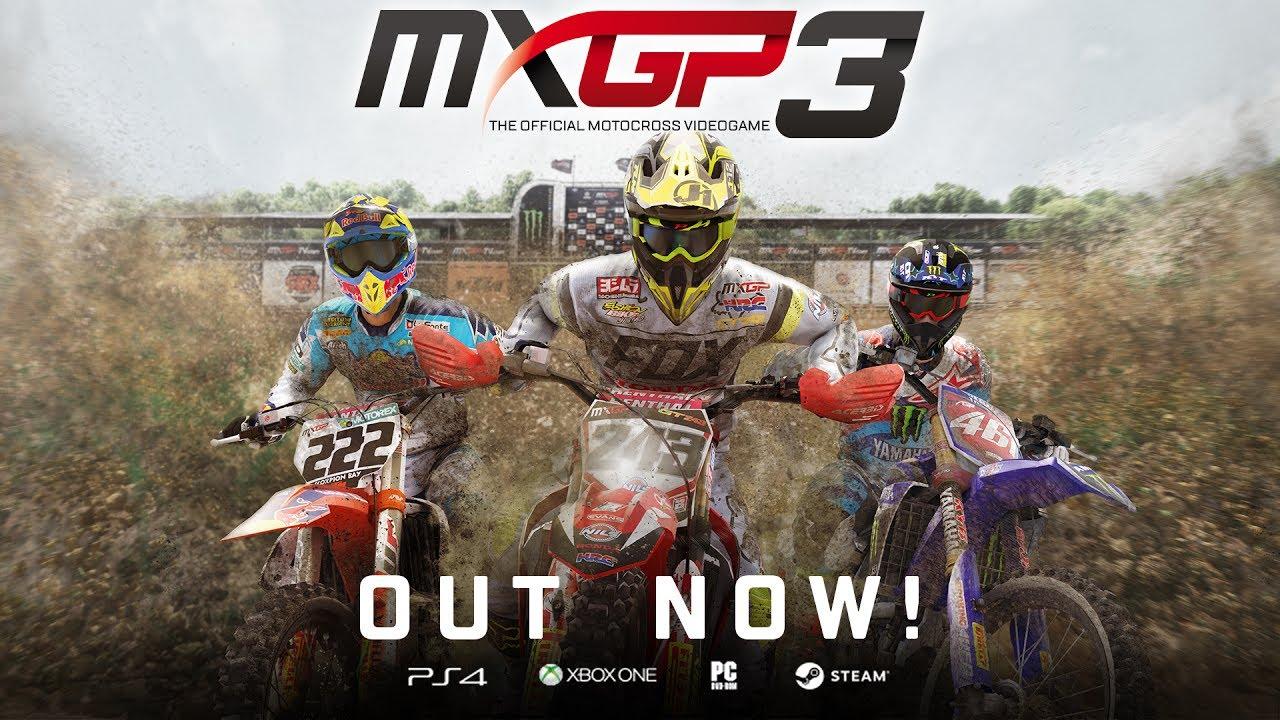 What is the game? In their words:
Experience all the adrenaline of Motocross with the official Championship's only videogame! MXGP3 - The Official Motocross Videogame offers the most involving game experience ever, with completely new gameplay and graphics thanks to Unreal® Engine 4. Race on 18 official tracks and in the MXoN with all riders and bikes from the 2016 MXGP and MX2 seasons and be the first to experience the thrill of riding one of the 10 2-strokes available! Render your rider and your bike unique, with more than 300 official components for a complete customisation!
When first loading the game, the logo screens can't be skipped. A sin games simply shouldn't commit, but not a major issue more of a simple annoyance. As your first glimpse though, watching some of the logo screens stutter quite badly isn't great. If they're going to be forced, at least make sure they're smooth!
When it comes to actual in-game race performance, honestly, it's really not great. To get it a somewhat acceptable performance level, I did need to adjust the settings down quite a bit. Even with it only on the Medium preset, with no AF and no AA turned on it's repeatedly gone right down to 30FPS. There's an annoying stutter at certain times to, where the game will very clearly freeze for just about a second and then catch up, it's just nowhere near smooth.
When you have drops down from 60FPS one moment, to around 30FPS quite often and some stutter, a racing game like this can be quite unplayable. In some games and genres it can be overlooked, but it completely messes with your control over the bike here. Considering the game isn't all that much to look at visually, I would have expected quite a bit better performance. When doing a Time Attack, the performance seems quite a bit better. It seems having other riders on the track is what really brings it down. Considering that's a large and most interesting part of the game, it's a problem.
There's also a few graphical issues, most noticeably people at the sidelines seem to have their character model constantly flashing along with some banner adverts also flashing. It's not huge, but it becomes incredibly distracting when you notice it.
The bigger issue is the rain: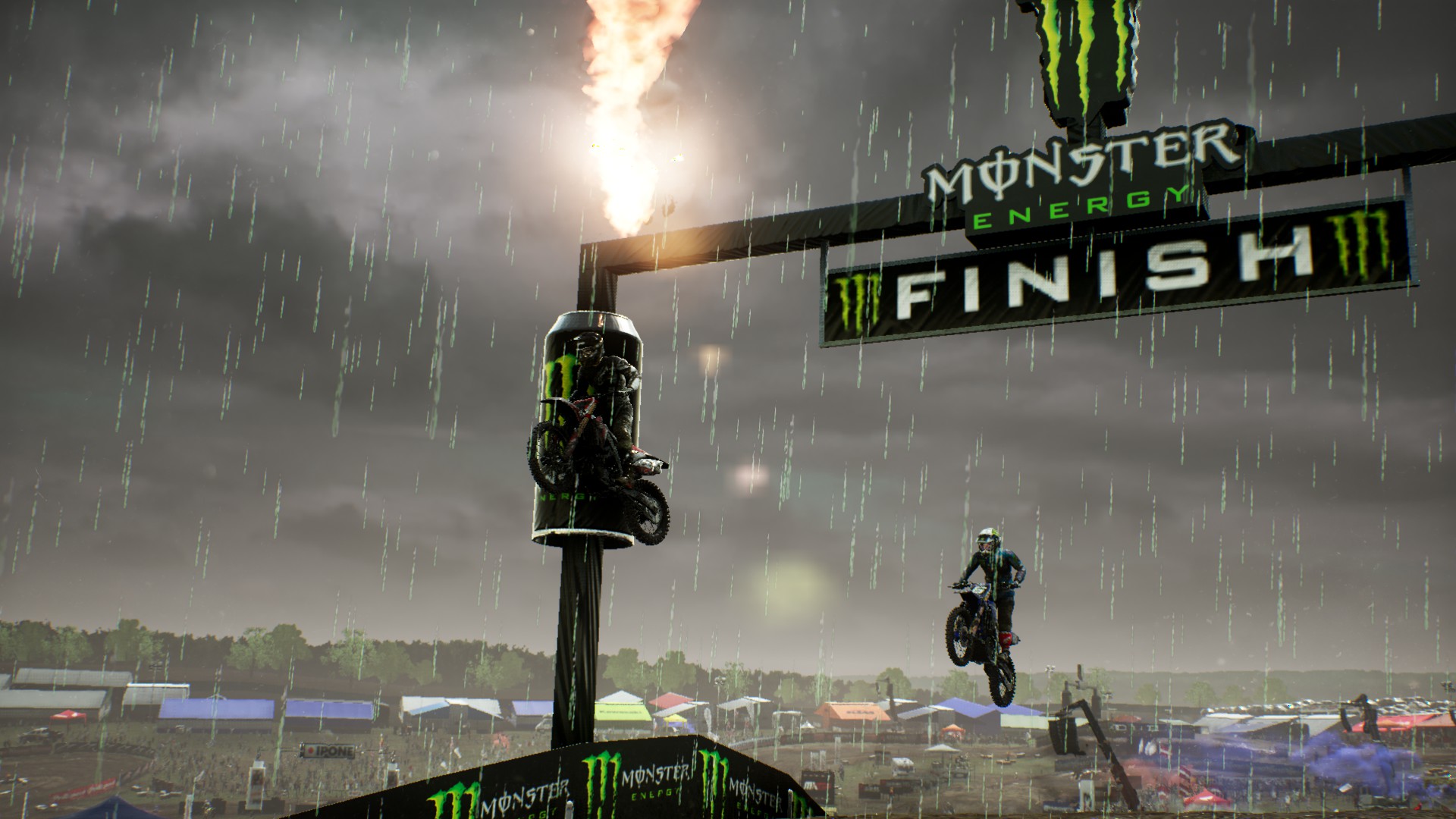 Raindrops are not only a little green, but they also start and stop on a very clear loop where it's raining for all of a second or two, then the rain vanishes and repeat. On top of that, the rain effect is also clearly moving on you, instead of you moving through it. Although, the rain issue is not a Linux-specific issue, I've seen plenty of people noting just how bad it is on Windows too.
You should see pretty clearly here how it repeats itself: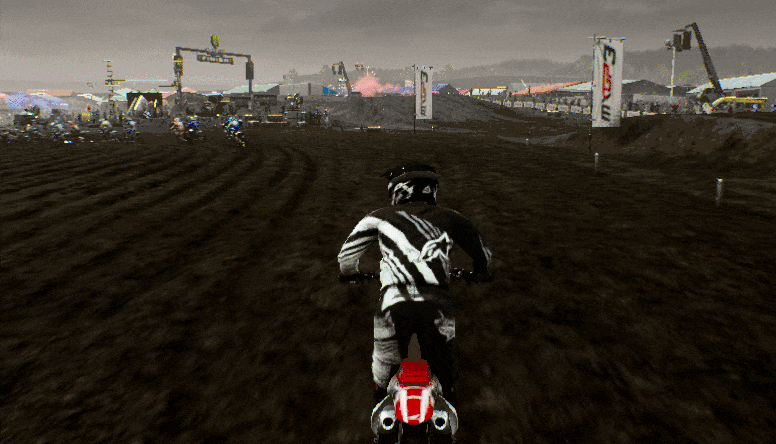 It's just an awful weather effect.
If you do still have issues with it repeatedly crashing, try deleting this file:
~/.local/shared/vpltd/mxgp3/eONprecompiledShaders.dat
That improved it for me, likely something left over from the initial release problems.
It's a shame, since I quite like Motocross myself, having been to watch it a number of times I completely get the pull with it. An exciting sport, one where anything can happen and some of the accidents are quite spectacular. Sadly, the actual gameplay thanks to all these issues just doesn't give off any excitement like I expected from it.
It does at least work perfectly with the Steam Controller, switching between that and Keyboard works perfectly so there's no issues on that side of things.
Overall, I'm really quite disappointed. I've seen a lot worse, but I expect a lot better than what we have right now. I will take another look in future if performance gets patched, but until then I'm not going to recommend it.
You can find With MXGP3 - The Official Motocross Videogame on Humble Store and Steam.
Some you may have missed, popular articles from the last month: