I've been playing Albion Online [
Official Site
] on and off since November 2015 and since then it has evolved into something much bigger.
Note: Albion Online is in beta and it will have a player-wipe just before the final release. Only purchase it if you're okay with that. The final wipe doesn't have a specific date yet, other than "Q1 2017".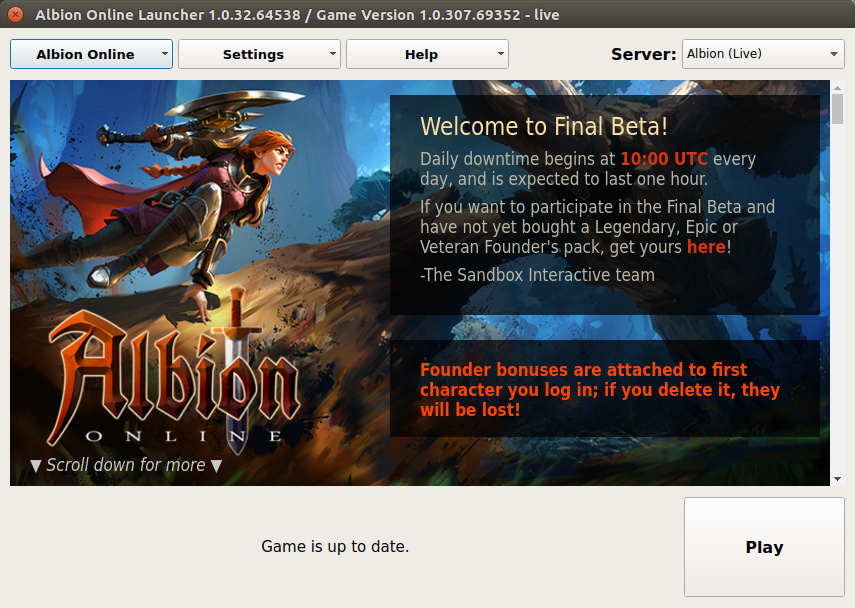 First, they have fully fixed the Linux launcher. For a long time it would come with a bunch of data but it was in the wrong place. So when you went to load it, the launcher would need to download the game again. This has been sorted, so the initial experience is much cleaner for Linux gamers. You install it, load the launcher, update and then you're ready to play.
Sadly though, the initial experience was less than stellar. I was unable to actually login, as it kept telling me "Failed to connect to server". I am a patient man, so considering the game hasn't actually "released" yet I reported the issue and waited. Thankfully, after several tries over a period of 20 minutes it did let me login. The developers confirmed it was a minor server issue and since then it has been absolutely solid.
Albion Online is a PvP and crafting focused MMO, so everything on the markets and all the gear you get is crafted by either you or someone else. I like this idea, as you have constant progression towards higher tiers of weaponry and tools.
The combat is rather MOBA-like, so you click to attack or press hotkeys for special abilities depending on what weapons you have equipped. There's no classes, as it's all based on your equipment. You could be a swordsman one minute, but someone could have you at range, so you could switch to a bow for example, or a staff for some magic abilities.
Along with no classes, you don't have character levels either. Instead of levels, you have fame in specific areas like refining, combat and so on. To get to the level in a specific route, like being able to refine higher level materials, you need to refine enough of the lower materials to progress.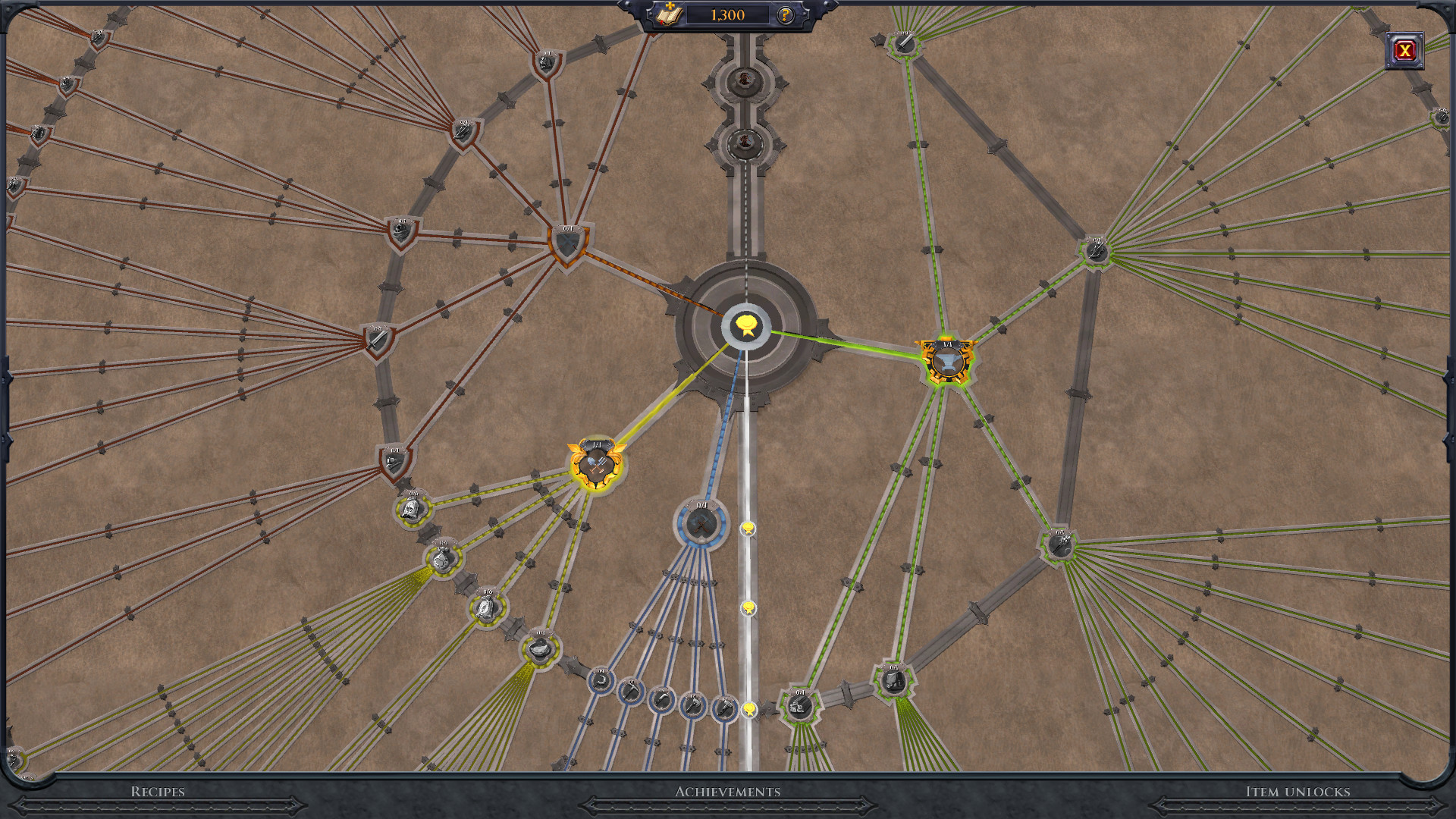 I haven't tested the game in quite a number of months, so I have been looking forward to diving into the deep-end of this Linux-supported MMO. We have a pretty big lack of decent MMO games, so I was hoping Albion Online would fill a rather large gap in my gaming life on Linux.
I still think the game needs work for beginning players, as it still mostly dumps you into the game without much explanation. It does give you some basic fetch-quests to begin with, like gathering early resources and making some items. It's not too confusing, so anyone with basic knowledge of an MMORPG should pick it up quite easily.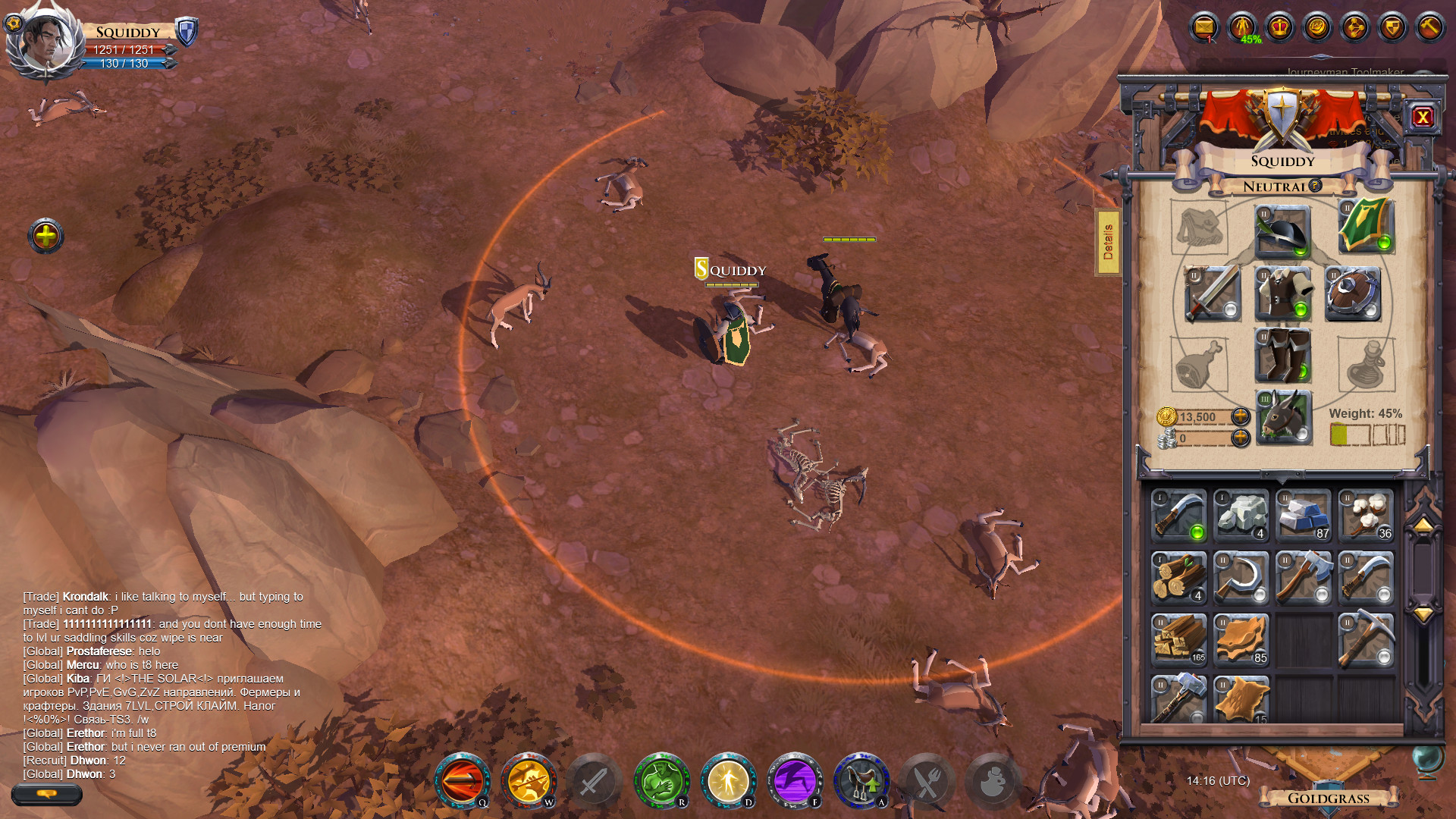 The interface has been vastly improved for the PC version. Many things can be tweaked, the sizing is much better and it actually feels pretty good now. Things generally work as you would expect them too. You can also tweak the chat channels, so if you don't want spam from the global chat you can turn it (and any other channel) off.
One thing I would like to see is more in-game lore. I get that the game is heavily PvP focused, but more lore and PvE material I feel is quite essentially to keep players interested. The developers agree on the PvE side of it, as they
have plans
for better loot, "Dungeon Hubs" where players can meet up to do dungeons together and more.
I think they need to go even further though, and implement some basic traditional quests. Even randomly generated quests would be better than nothing. As right now it's pretty much gather/refine/craft, a small amount of PvE content or PvP. Having some basic quest-lines would just give the game a better feel overall, while not distracting from their main aim of an open-PvP world. It would be interesting to have such quests in this world too, as they could make some of them go through hostile zones where any player could attack you and that would make the quests even more interesting. I asked about it and apparently they have
plans for something basic
.
Some of the enhancements they've made to the game have made it a much better experience. Seeing your silhouette behind trees or buildings may seem like a simple feature, but it has made the game a lot nicer to play. You can no longer lose yourself amongst the forests of the land.
I think they need to expand this for your mounts as well, as a new feature for people mining resources is that you can dismount from your mount and if you keep within a certain distance, you can still use its expanded inventory (as they don't just vanish now once you dismount). Your mount doesn't have a silhouette and I've lost track of mine a few times, so giving them one too would be ideal. I love the persistent mount feature more than any of the newer features, as it makes mining less of a grind overall. It also means if you need to make a quick getaway in a hostile area, you can mount up faster as you have a much shorter mount-up timer.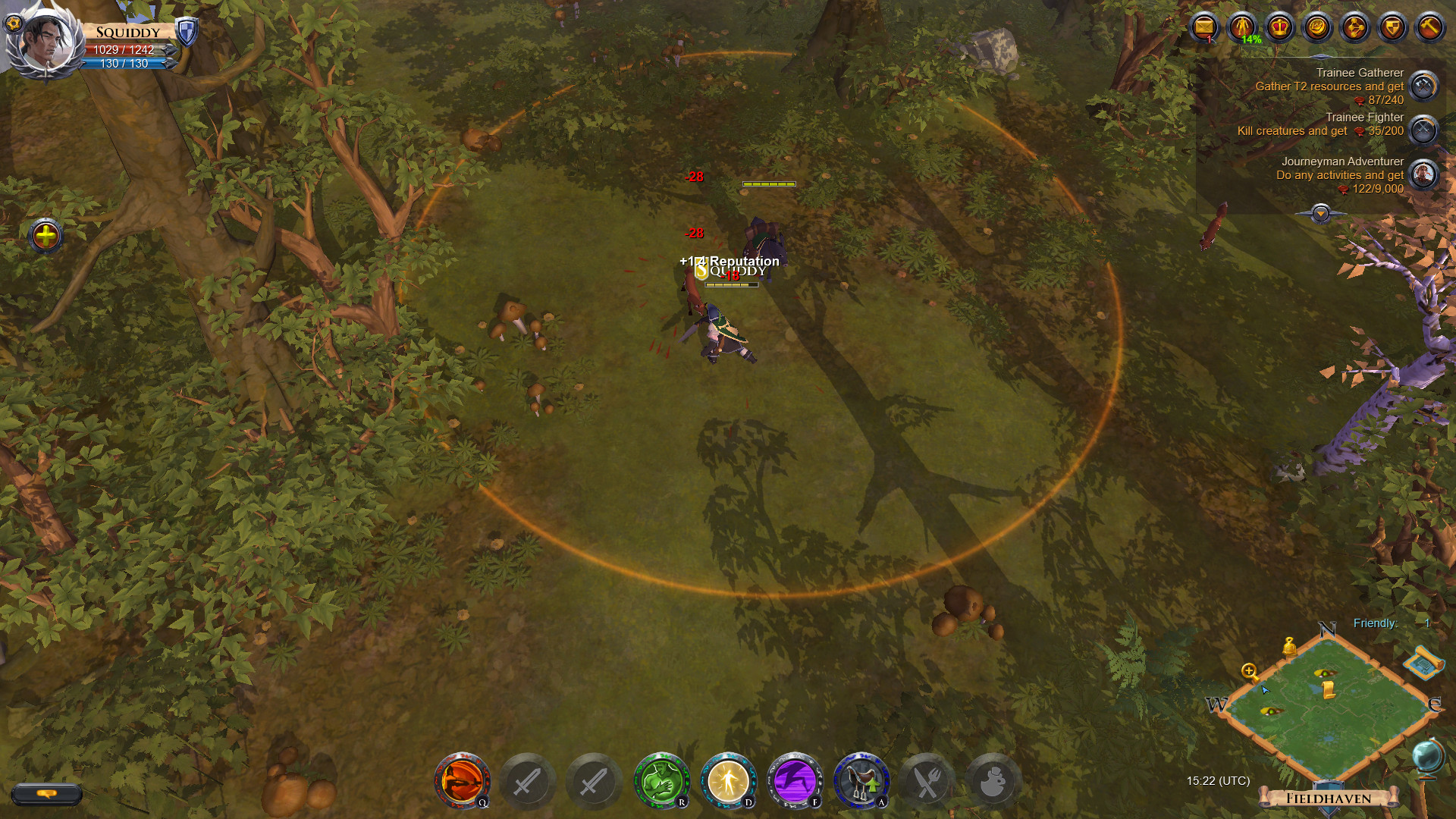 Gathering resource is still a bit too much of a grind. You have to repeatedly click on objects like trees until you fully cut them down to get all the resources. This could be solved quite easily with clicking once and have it gather over time. This would, to me, make it a much nicer experience and less tedious overall. Still, there's something relaxing about it even now.
It took me about an hour and a half to get to the second tier for weapons and tools, which actually isn't that long. Once you get to that point the game does open up a little more, as you will be able to take on stronger opponents and take on more dungeons.
Speaking of dungeons, I checked one out and it was actually a pretty nice experience for PvE. I ran through, killing hostiles as I encountered them and eventually reached a boss. The boss had some interesting spells, and could place down a magical item that essentially shot a laser out of it rotating around, so I had to keep ahead of it while taking on the boss. It was damn fun, but not very rewarding. All I got for the entire dungeon was some silver and a few bits of ore. It's again, a place that needs more to it.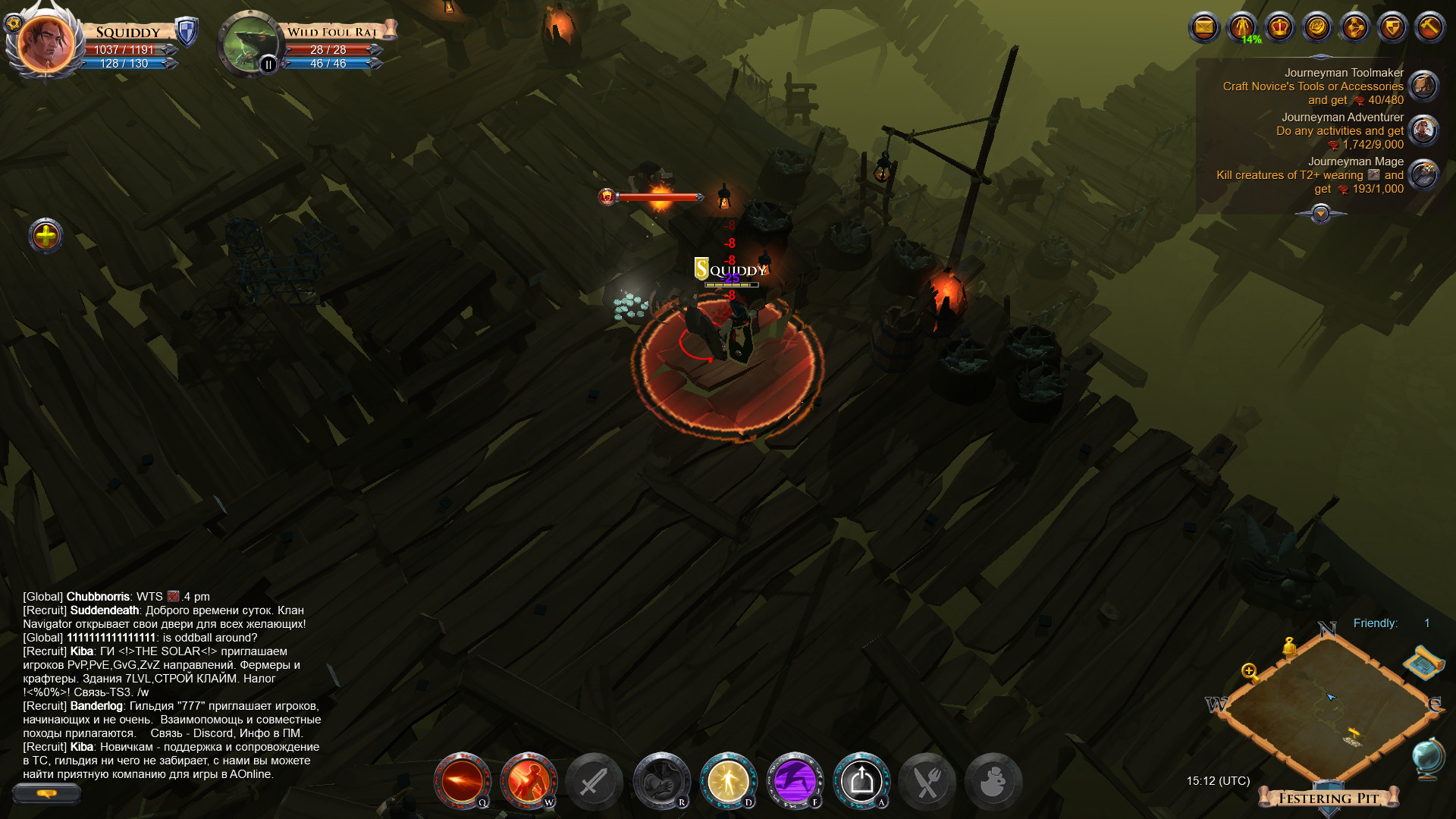 I still think the PC version needs more graphical options, like picking AA and so on to be able to fine-tune the experience. Apart from that, it's an enjoyable game overall.
Once it releases in full and there's no fear of a wipe, I will be putting plenty of time into it for sure as I really enjoy it. It can go from pleasantly relaxing to "oh my god I'm going to die" very quickly, depending on what zone you're in and who's lurking about. It does need big work in the PvE part as mentioned, but it's still enjoyable for the most part.
I have fond memories of when I played it last time, as myself and a few others from my guild at the time teamed-up to attempt to "gank" some random players in a more hostile zone. I remember us chasing someone off, but they were also in a guild and they must have called for help. As we approached a bridge, it was blockaded by 5-6 players of the other guild and a hilarious run and hide/try not to die attempt was made. Even that early on, Albion Online gave me a truly memorable experience.
I think any Linux gamer who is looking for an interesting MMO experience should seriously consider Albion Online when it leaves Beta. Considering it's an MMO, they will keep adding in new content after release to keep players entertained, which I am looking forward to seeing.
Some you may have missed, popular articles from the last month: