Natural Selection 2 [Steam] is now available in glorious 64bit, but that's not all. This is a pretty huge patch, so let's take a look.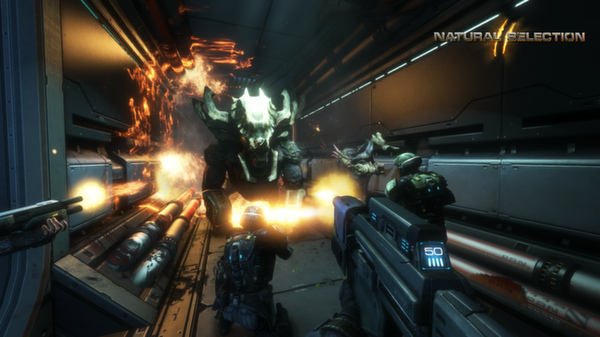 First of all, 64bit support is here and it's live. 32bit will still work for now, but they will remove it so it's time to upgrade if you wish to continue playing.
Highlights
Natural Selection 2 will also now detect the correct keyboard layout for you, but non QWERTY keyboard users may need to rebind certain features.
They re-worked some job & thread scheduling, which means the game can now make use of all of your cores. This can result in improved performance and increased core spread load.
A new crash reporter, which will send issue logs directly to them so they can take look
Linux specific changes:
As for Linux issues, they removed a dependency on Intel's TBB (Threading Building Blocks) library.
Fixed that the Shared.SortEntitiesByDistance method returned corrupted results at Linux causing all kind of issues and crashes. This also fixes that you couldn't play the alien commander tutorial on Linux.
Sounds like they've done a lot of modernizing in their custom game engine, which is really pleasing to see.
However, as of right now the Linux version is completely broken. You can easily enough get it going again though, as the developer is aware and they're working on it. They show the commands to run in the "Known Issues" part of the changelog, but even though they get the game to start up for me, there's no mouse cursor and no input being registered rendering it still broken for me.
Hopefully the Linux issues will be solved within a day or two as it does sound like a rather nice update.
You can see the full changelog here.
Some you may have missed, popular articles from the last month: