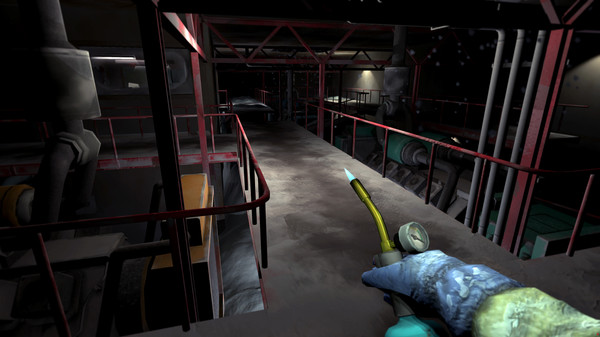 Near Death
is the very cool environmental survival game where you're battling the elements, and it has been patched. The patch features a FOV slider, a VSYNC option and something amusing for Linux gamers.
Going through changelogs like I usually do, but I came across this which made me laugh:
QuoteA certain penguin is hiding somewhere in Sutro Station, if you're playing on Linux.

Full
patch notes here
.
Personally I think it's a very cool game and I am looking forward to spending more time with it soon! If I don't find that damn penguin I'm going to cry a little inside.
About the game
After your plane crash-lands in Antarctica, you find yourself stranded and alone at an abandoned research facility in the midst of a deadly blizzard. Plunged into utter darkness, temperatures 100 degrees below zero, and conditions far too harsh to allow for rescue, you must explore Sutro Station and and use the tools at your disposal in hopes of escaping and finding your way home.
Not a survival game, but instead a game about surviving, Near Death pits you against an incredibly cruel opponent: Antarctica. Never more than a few minutes from freezing to death in the darkness of polar night, you must reclaim the station from the elements and fight for your life in a terrifying environment that's more like another planet than the world you know.
You can find
Near Death on Steam
.