Neverwinter Nights: Enhanced Edition from Beamdog has been updated again, bringing some pretty huge improvements and a great sounding story pack is coming soon.
Patch 1.80 (Version 8193.9) landed this week for the upgraded edition of this popular RPG, as Beamdog continue to refine the experience and support it well after release. One of the biggest changes this patch is related to performance, Beamdog said in some cases it's improved by up to "200%" and especially so on slower hardware. Optimizations were done across AI, Shadows, Textures and more. Other gameplay adjustments were also made like improved pathfinding around objects and they also said they fixed "Linux Steam CD key provisioning".
Many other areas of the game internals were also improved. The game now allows Weapons to have custom visual effects, the game now supports 50 more custom animation slots, big improvements to NWSync (the tool that gives clients downloaded content from servers) and various other bug fixes.
You can pick up Neverwinter Nights: Enhanced Edition on GOG (60% off) and Steam.
---
Additionally, they've announced Neverwinter Nights: Enhanced Edition Dark Dreams of Furiae, a brand new "module" (story pack) which has events to coincide with the official Dungeons & Dragons tabletop campaign, Baldur's Gate: Descent into Avernus.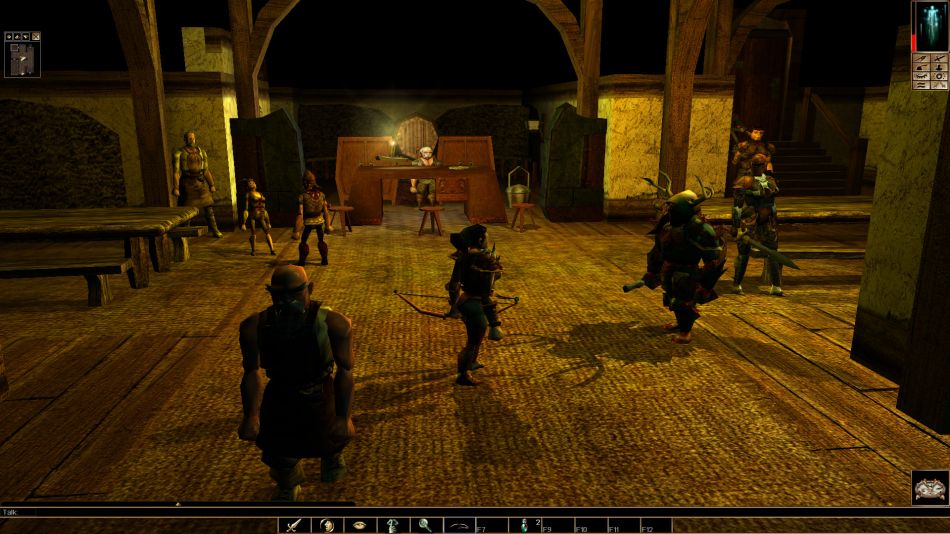 It will feature:
10 hours of brand new gameplay for Neverwinter Nights: Enhanced Edition
Solo and co-op play
Original Music Score
Takes characters from level 5 to level 8
Time is of the essence: day/night cycle marches on; your choices bring new events
Daily news sheet adapts to your decisions and gives adventure clues
Based on the Planescape D&D campaign setting
At release on March 24, Dark Dreams of Furiae will be on GOG and Steam.
Some you may have missed, popular articles from the last month: