For those in need of a good RPG to play on Linux you're in luck, as Neverwinter Nights: Enhanced Edition [Steam] is now officially available with day-1 Linux support.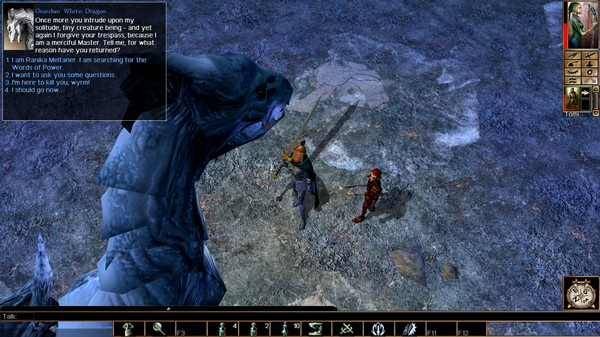 For those that don't know, the original Neverwinter Nights actually did have a Linux version, although it wasn't officially supported and needed some manual tinkering to get working properly, so having an updated version that is supported is fantastic. Beamdog have done some good things for Linux gaming, giving us official support for Baldur's Gate: Enhanced Edition, Baldur's Gate II: Enhanced Edition, Planescape: Torment: Enhanced Edition, Icewind Dale: Enhanced Edition and now this too! For fans of more classic RPG experiences, Linux is a pretty good gaming platform.
Note: My copy was provided by Beamdog.
Here's what's changed:
Improved Display: Your portrait, combat bar, inventory, and other UI elements adjust in size based on your chosen resolution including 1080p and 4k.
Advanced Graphics Options: Pixel shaders and post-processing effects make for crisper, cleaner visuals. Enable contrast, vibrance, and depth of field options as preferred.
Community Endorsed: Original developers have teamed with key members of the Neverwinter Nights community to curate important fan-requested improvements to support players, storytellers, and modders.
Backwards Compatibility: Works with save games, modules, and mods from the original Neverwinter Nights. A galaxy of community created content awaits.
They're also including all the content from Neverwinter Nights Diamond Edition, so you get the Shadows of Undrentide and Hordes of the Underdark expansions as well. As it's on Steam, it comes with Steam Workshop support.
On top of this, Beamdog have said that development will be ongoing. The released version is just the start, they do plan a graphical overhaul and they will have a Steam beta up for people to test what they're working on.
Honestly, there's not a huge point in doing a traditional review, since the story hasn't changed and it's been around since 2002. I can say, since the earlier versions I tested, some Linux-specific issues like cursors vanishing behind the UI and some sound issues have been solved so the Linux version is working rather nicely.
In regards to the editor being Windows-only, it is on the Roadmap to make a version that's cross-platform, but it's in the "Icebox" section, which is items they want to do, but aren't the highest priority.
Find Neverwinter Nights: Enhanced Edition on Steam now. As for a GOG release, they told me directly they don't have any dates lined up yet, but it sounds like it's not off the table.
Some you may have missed, popular articles from the last month: